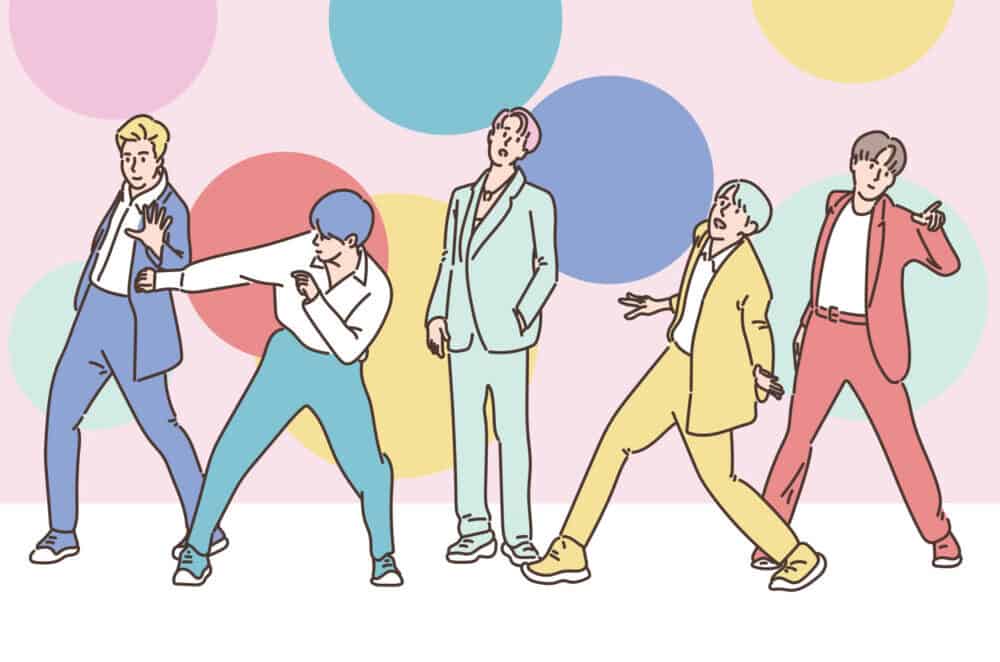 Advertisement
Advertisement
Hello there, fellow Kpop stans! As you may realize, today we'll talk about our favorite genre – K-pop! I'm sure you're so happy about that. Well, I'm too, because I love it as much as you. I've been a K-pop stan for about seven years now, and I've enjoyed every second of it. It's not only music, but It's the whole world I'm swimming in. Music videos, choreographies are an integral part of K-pop, of course. Participation in entertainment programs such as Knowing Bros. is also a part of the comeback. Many bands combine their music videos into one enormous lore. You have to formulate theories and solve puzzles to understand the whole plot. Waiting for the next comeback of your favorite band is such an exciting thing.
Actually, where did it all start? The beginning of K-pop was precisely in 1992 with the debut of Seo Taiji and Boys. The bands from that period are called the first generation. Among them, we can also distinguish bands such as H.O.T, Turbo, Baby V.O.X, S.E.S., Shinhwa, and Epik High. You know some of these names for sure. These bands have gained enormous popularity, and some have been releasing music for several years. In fact, they started to shape this broad stream of Korean pop music that we listen to today. We should pay tribute to them because we owe them many years of top-quality music.
After the first generation, it's time for the revolution that the second generation began. And it was started by the TVXQ team! in 2003 with the song "Hug". Subsequent bands probably brought one of the highest waves of popularity to K-pop. They are Super Junior, BIGBANG, Brown Eyed Girls, KARA, Wonder Girls, SHINee, 4Minute, After School, f(x), and my favorites – 2NE1 and Girls' Generation. F.T. Island also was a real innovation, bringing some rock sounds to K-pop. The second generation has just paved the way, and we must admit that.
Finally, we come to the third generation, which has bands known to most of you for sure. These are, among others: BTS, EXO, NU'EST, WINNER, iKON, SEVENTEEN, MONSTA X, NCT, MAMAMOO, LOVELYZ, TWICE, Red Velvet, Oh My Girl, BLACKPINK, IZONE. Personally, I also have some of my less popular favorites. It was the end of the second generation and the entire third generation that lit up my dark days. Recently, there have also been a lot of amazingly unique bands that bring a whole new vibe to the world of k-pop. For example, reference may be made to aespa, LOONA, or ITZY. I am overjoyed we can witness another revolution that has arisen thanks to these bands. However, we must say that we would not be here without the first generations, so take a moment to think warmly about them.
K-pop isn't all about music. Why can you say that? It is a fusion of music, precise and intricate choreographies, and a matching mood created with costumes, hairstyles, and accessories. But when we think of K-pop, don't the anticipated returns to the stage with new songs and the rich promotion of their productions in various entertainment programs also come to mind? The music programs in which the bands promote their songs and perform live are The Show, Show Champion, M Countdown, Simply K-pop, Music Bank, Show! Music Core and Inkigayo. What draws a lot to watching everything related to k-pop is a dedication to high-quality production and presentation of idols, work ethic, and a polite social attitude.
Agencies that have been at the peak of popularity for many years are SM, YG, and JYP Entertainment. Under their wings, the gems of popularity are hidden. Thanks to them TWICE were formed. JYP Entertainment created a survival show called SIXTEEN. It selected the final line-up of the band. K-pop giants such as Girls' Generation, Super Junior, and Red Velvet are owned by SM Entertainment. However BLACKPINK and iKON are under YG. Of course, tons of smaller companies also have talented artists in their ranks. We can mention CUBE or Starship. Recently one especially liked by fans is P Nation run by the singer of "Gangnam Style". The list of their artists includes, among others Hyuna and Dawn. You can also not ignore the live singing queens, i.e. MAMAMOO, who are under RBW.
What is your favorite band? Which agency do you like especially? How many years have you been listening to k-pop? Unfortunately, we do not know the answers to these questions. But we do know which band you would fit into. Answer the twenty questions we have prepared to see where you would fit. Of course, it's just for fun, so don't take it too seriously if the result isn't your favorite band. If you love this quiz, the next one will include less popular groups that are number one among fans. In the meantime, see you later. Hope you enjoy it!
We are sorry that this post was not useful for you!
Let us improve this post!
Tell us how we can improve this post?