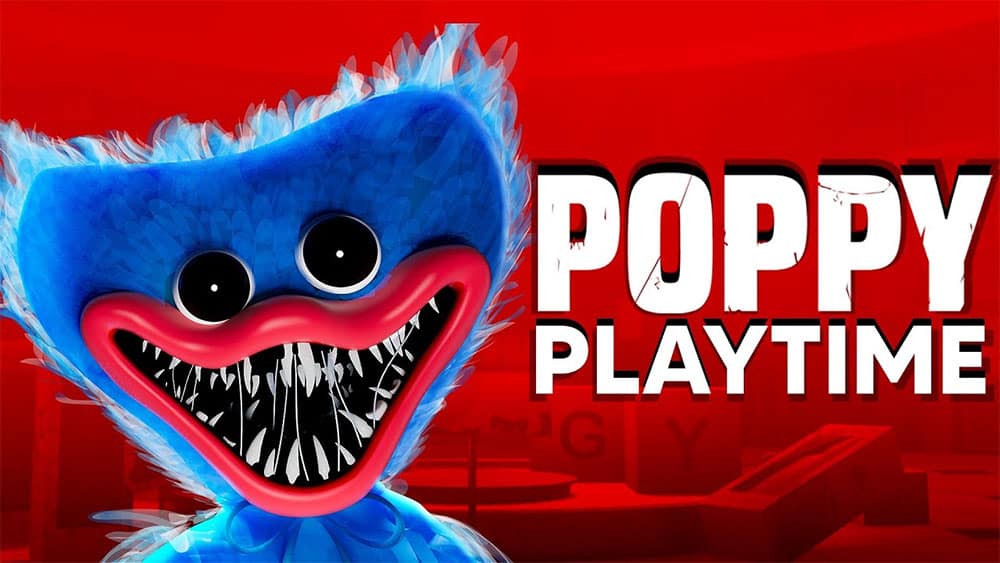 Advertisement
Advertisement
"Hi, my name is Laith Pierre, and when you're seeing this, then you're trespassing…" Wait, no, the wrong line. Hi! If you're seeing this, then you're a big fan of Poppy Playtime. You've probably already visited the famous toy factory and got spooked by Huggy Wuggy. I assume that you've really enjoyed an adrenaline-filled journey and that you're looking forward to chapter 2. But… Did you get to know all Playtime Co.'s secrets? Did you collect all the hints and put them all together? Did you understand what really happened? The story is very engaging and can leave you thinking and digging for many hours… Of course, to know everything for sure, we need to wait for the continuation, but before that, check out our quiz and see for yourself how big of a Poppy Playtime fan you are!
Poppy Playtime is a survival horror game in first-person view. It was created by MOB Games and released in October. The first chapter is called 'A Tight Squeeze'. The next one is planned to be released at the beginning of 2022. The game was warmly welcomed by gamers and YouTubers because of its fascinating, dark story. It's full of logical riddles, hidden secrets, and frightening details. The gameplay is rather simple, and it shouldn't be confusing even for new players. However, to find out what is really behind it all, you need to pay attention to everything and carefully analyze everything you see during the game, including things that you don't see as well. You'll probably need to go through the whole gameplay a few times to notice all the leads.
After clicking the start button in the main menu, you'll be able to see the prologue of the game. It's a vintage ad that advertises the main face of the company- Poppy Playtime. It shows us the new innovation of a doll—the first truly intelligent doll that can talk with a child. This video reveals to us the appearance of the doll, its possibilities, and a few clues to the real truth about it. It also introduces us to the factory itself, where Poppy was produced by Playtime Co. It also invites everyone to sightsee the factory. At the end of the ad, we can see something weird, something that doesn't really fit the concept of the ad.
Just before the beginning, we can see the letter someone wrote to the employee, whose role we will be playing. The letter invites us to the factory where staff supposedly disappeared without a trace many years earlier… Nonetheless, it clearly says: "We're still here. Find the flower. ". All of this immerses us in the distinct atmosphere even before the gameplay begins. It also sheds light on the truth about the workers' disappearance… Who really called us there? For what purpose? Where is that supposedly alive staff if we don't meet any humans during our adventure? Why should we find the flower? The answers to these questions are not clearly presented. Our real task is to find a key to solve them.
You enter a factory that used to be bustling with life, filled with laughter and joy, but is now completely abandoned. You find yourself in the main hall of the building. You can feel a shiver down your back after seeing the blue mascot on the wall. You can imagine the smell of the dust and oil from the machines left unused for many years. Right before your eyes, you have many corners of the building being engulfed by mold. However, despite everything, you have a strange impression that someone was here just a while ago. The electricity still works in many places, the TVs play the VHS tapes, and the posters look as if they are still encouraging children to explore. You can also hear crackles, murmurs, sizzles, cracks, and occasional loud bangs of unexplained origin. You feel a terrible fear flooding you at the thought that you have to take at least one step forward… Let alone solve any mystery or explore the darkest and murkiest nooks and crannies…You cannot see anyone, but you are almost sure that you can hear steady, calm breathing that does not match the atmosphere around you at all. It makes you crazy. You feel you are being watched. Will you move forward?
If you haven't heard about this popular game, we encourage you to sink into this intriguing world and feel the adrenaline yourself. We're pretty sure that you'll become friends with our dear Huggy Wuggy. If you know anything about Poppy Playtime, check your knowledge in our quiz! Will you prove that you are the best fan of this game? Or maybe something important escaped your notice? See for yourself by answering the 20 questions we prepared for you today!
We are sorry that this post was not useful for you!
Let us improve this post!
Tell us how we can improve this post?