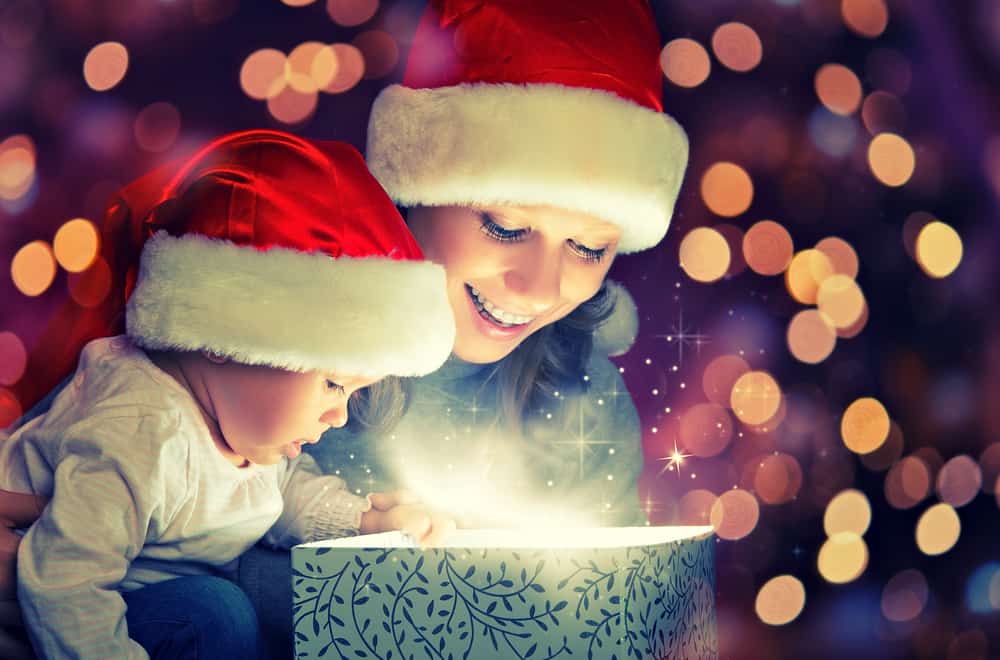 Advertisement
Advertisement
The countdown is on until Christmas, and it's time to start shopping and getting ready for the big day. The tradition of Christmas dates back thousands of years and is celebrated in different ways around the world. Our quiz today will test your knowledge of Christmas traditions, movies, songs, and much more from this celebration. Let's get you ready for the big quiz by learning a little bit more about this special day and everything we can expect in the next couple of months.
Traditionally, Christmas is a festival that celebrates the birth of Jesus Christ. It's observed each year on December 25th by people from around the world. However, over the years, the day has become a public holiday in many countries and is much more commercialized than ever before. Many non-Christians still celebrate this day and love being part of the family celebrations that take place. With so many fun festivities to look forward to, you'll find that you can take part in as much or as little of the celebrations as you like. Of course, many people visit Church during this time and relive the Nativity of Jesus, which was first shared in the New Testament.
Celebrations of Christmas vary around the world. You'll find that they include giving gifts, using an advent calendar, Christmas music and carols, movies, and much more. You want to start planning your decorations ahead of time, especially if you are going to invest in a real Christmas tree. You'll find that there are Christmas lights, baubles, and so much more to add to the tree. Of course, a huge part of the celebration is the visit from Santa Claus on Christmas morning. Also known as Father Christmas, kids around the world look forward to seeing if they've been naughty or nice and finding out what Santa has left for them this year.
Christmas is known as one of the busiest periods for retailers worldwide, who use this time of year to boost their sales for the year. Black Friday is a great time to start shopping for the big day, as you'll find there are some great deals in the store ahead of Christmas. We encourage you to focus on spending time with your family and friends though, as that's what Christmas is really about. Sales are steadily growing year after year at this time of year for stores, especially those operating online.
What traditions do you and your family have on Christmas Day? Many families sit down for a big Christmas dinner and enjoy spending time in each other's company each year. You might have crackers, mistletoe, and much more on the table, but you no doubt have a huge feast of your favorite Christmas foods. Of course, the food you eat will be dictated by where you live in the world, and it's fun to try out new ideas each year. Take a look online for unique recipes which showcase how Christmas is celebrated in countries around the world.
As you can see, Christmas has a lot of history and tradition, but in the modern time, many families just focus on gifts and spending time together. If you have young children, you no doubt are getting ready for Santa Claus to arrive in the morning. Make sure you put out a mince pie for him the night before, as well as a carrot for Rudolph and the other reindeer. It's a fun tradition that kids love being part of before going to bed and dreaming of Satna's arrival on Christmas Day.
Are you ready to test your knowledge of Christmas traditions? In our quiz today, you'll find twenty questions. There are four answers to choose from, and only one of these answers is right each time. Make sure you select the right one to get the highest score possible. This would be a fun quiz to enjoy in the lead-up to Christmas or when you are gathering with your family and friends on Christmas Eve. See which one of you knows Christmas the best and has been preparing all year for this special celebration. Good luck, and Merry Christmas and Happy New Year to you and your family this year!
We are sorry that this post was not useful for you!
Let us improve this post!
Tell us how we can improve this post?