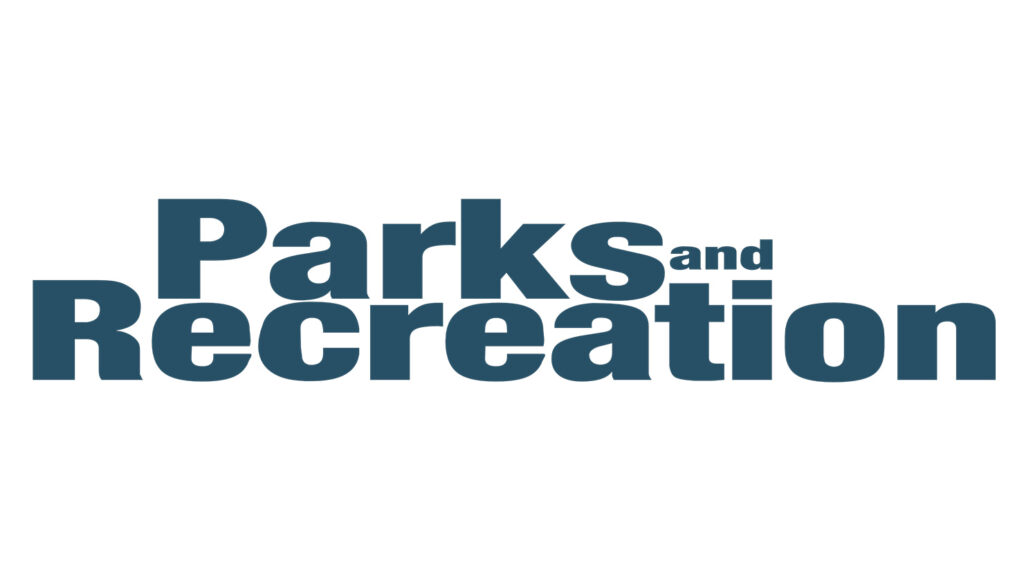 Advertisement
Advertisement

Hello there! Are you a fan of Parks and Recreation? This hilarious and lovable comedy series has been on our screens for over six years. Have you ever wondered which of the Parks and Rec characters you resemble the most? It's time to find out the answer to this important question. Take the quiz we have for you and discover which Parks and Rec character are you!
Parks and Recreation is an American political satire sitcom television series, made in a style of a mockumentary. A mockumentary is a type of film or television show which depicts fictional events but they are presented as a documentary. Other examples of shows like this are The Office or Modern Family.
Parks and Rec run for seven seasons and had 125 episodes. The series stars Amy Poehler as Leslie Knope, a mid-level bureaucrat in the Parks and Recreation Department of Pawnee, a fictional town in Indiana. Leslie, a perky and hopeful individual, hopes to better her town and boost her career by helping local nurse Ann Perkins (Rashida Jones) turn an abandoned construction site into a community park. What should be a simple enough task gets hampered at every step by ignorant bureaucrats, selfish neighbors, and a ton of other challenges. Leslie's colleagues like Tom Haverford (Aziz Ansari) or April Ludgate (Aubrey Plaza) are more likely to make her job harder than actually help her. Her boss Ron Swanson (Nick Offerman) vehemently hates the government, even though he's a government official himself.
The rest of the cast features Chris Pratt as Andy Dwyer, Adam Scott as Ben Wyatt, Rob Lowe as Chris Traeger, Jim O'Heir as Garry "Jerry" Gergich, Retta as Donna Meagle, and Billy Eichner as Craig Middlebrooks.
The show's cast provided years of good humor and hilarious jokes to the audience, but what are their most memorable moments on the big screen? Let's take a look at the actors of Parks and Rec and their best movie roles.
Chris Pratt went from a lovable goofball Andy Dwyer to a superhero. His most known role is in Guardians of The Galaxy, where he played music-loving Star-Lord. This was the gig that established Pratt as Hollywood's leading man. He went on to star in Jurassic World as Owen Grady, coming back to the role in Fallen Kingdom and Dominion. In 2023, Pratt is set to voice Mario in Nintendo and Illumination's untitled Mario film. After the show, Chris Pratt went on to have a successful career, but faithful fans will always remember him as Andy.
One of the most memorable big-screen parts of Amy Poehler is the role of June George, Regina's mom in Mean Girls. Poehler's character in this movie didn't get much screen time, but she still managed to make her performance fun. The few lines she had gone on to become iconic, and the fans keep quoting them even years later. Have you ever heard someone say: "I'm not a regular mom, I'm a cool mom"? June George said it first!
Nick Offerman was able to maintain his hilarious streak while playing Ron Swanson on Parks & Recreation. Offerman plays Don Fitzgerald in the movie We're The Millers, a fellow RV owner and DEA agent who meets and befriends the Miller family by chance.
Despite being completely different from Ron Swanson, this character still stole the show in this comedic role. Given Ron's incessant stoicism and rage, it was wonderful to watch Offerman depart from the role for which he is best known in favor of something utterly different yet nonetheless hilarious.
Big-time movie stars sometimes appear in guest roles on various TV shows. Parks and Recreation is no exception. Wouldn't you know it, though? There are some famous ones even the fans forgot about!
Actress Tatiana Maslany, known for her amazing performance in Orphan Black, appeared on Parks and Rec as Tom Haverford's girlfriend, Nadia Stasky. When Nadia visited the parks and recreation office, she ran into Tom. Tom tried to appear more important than he actually was and even faked an accent, but Nadia saw right through him. Tom was attracted to her because of her intelligence. Once they began dating, viewers found out that she was a doctor. Nadia was one of Tom's greatest girlfriends even though they broke up eventually.
Louis CK played the part of Dave, a local police officer with whom Leslie had an adorable if awkward relationship. The audience rooted for these two when Dave first showed up, however, the couple broke up after he got a job in California. After asking Leslie to go with him, she refused due to her love for Pawnee. Dave showed up again in the series, but this time Leslie was in a serious relationship with Ben. Dave was one of the better love interests Leslie had throughout the show, but in the end, she and Ben were endgame.
Are you ready to find out which of the Parks and Rec characters you are? Get down to the questions and discover the truth. Have fun and good luck!
How many questions are in the quiz?
What characters can you get?
Leslie, Ben, Ann, Ron, April, Jean-Ralphio
We are sorry that this post was not useful for you!
Let us improve this post!
Tell us how we can improve this post?