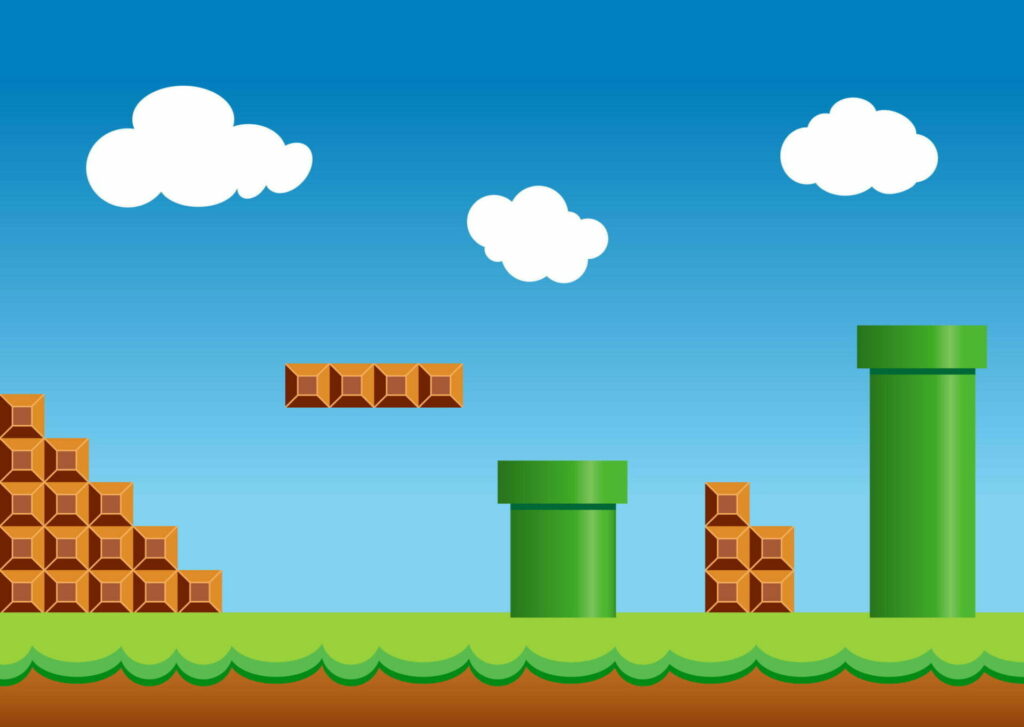 Advertisement
Advertisement
Have you always wondered which Super Mario character you are most like? While you probably have your favorite character in the series, you might be surprised which character your personality traits and life preferences are most aligned with. Keep reading as we get you ready for our Super Mario personality quiz, where you'll find out which Super Mario character you are.
Super Mario is a platform game that was created based on Mario by Nintendo. It's sometimes referred to as Super Mario Bros or just Mario, and it's one of the world's most popular games. Every Nintendo video game console has had at least one Super Mario game released to be played on it, but even if you don't have one of their consoles, you'll be able to enjoy playing Super Mario on other platforms. As well as the main titles in the series, there are also various other games that are part of the franchise.
The Super Mario games are set in the Mushroom Kingdom, and you'll adopt Mario as your player character. You'll usually see his brother Luigi appear in the games, as well as other popular members of the Mario cast. All of these characters are loved by fans around the world, and today, we're going to see which one of them you are most like. The platform games involve you running and jumping across platforms as you travel through various themed levels. The game appeals to players of all ages, and no one is ever too old to enjoy playing Super Mario.
The game is praised for its simple plots, which make them accessible to players of all ages. Usually, Mario tries to rescue the kidnapped Princess Peach, and you'll often meet the nasty Bowser on your journey. When Super Mario Bros was first released in 1985 for the Nintendo Entertainment System, all of these elements were established, and they've remained a key part of the gameplay until this date. As you explore, you can also try to find different items and power-ups that will give Mario plenty of different features and special powers, which make the game even more fun for long-time players.
As well as the popular video game series, you'll find there are so many other parts of the Mario franchise to explore. They are a great way to learn more about the characters we are going to learn about today, and you'll learn more about their personalities and backstories. You'll find films, television shows, merchandise, and printed media, all of which celebrate our favorite Super Mario characters. To this date, over 380 million Super Mario copies have been sold globally. It takes the title of the fourth-bestselling video game series, coming in behind the Mario series, Tetris, and Call of Duty.
One of the most recent additions to the series is Super Mario Run, which is a mobile game. This was first released for iOS in 2016, and then a few months later, in 2017, it was added on Android. It's a very simple and fun game, and you can even play it with just one hand. The game includes various modes, and it's a fun way to enjoy playing Super Mario on the go. With more of us relying on our mobile phones for absolutely everything, fans were delighted to see a mobile game added to the line-up of Super Mario games. There really is something for everything in this series now, and you'll love exploring the other games you've yet to play in the future.
Today, we're going to find out which Super Mario character you are most like. You'll answer a series of personality-based questions, all of which you need to answer honestly to find out which character you are. There are no right or wrong answers in our quiz, so just pick the one that stands out to you most. There are six answers to choose from for each question, and we have six different Super Mario characters to match you with. It's a really fun and interactive quiz, and you'll love finding out which of your favorite characters you are most like. Good luck, and let's see who you are matched with from Super Mario today!
We are sorry that this post was not useful for you!
Let us improve this post!
Tell us how we can improve this post?