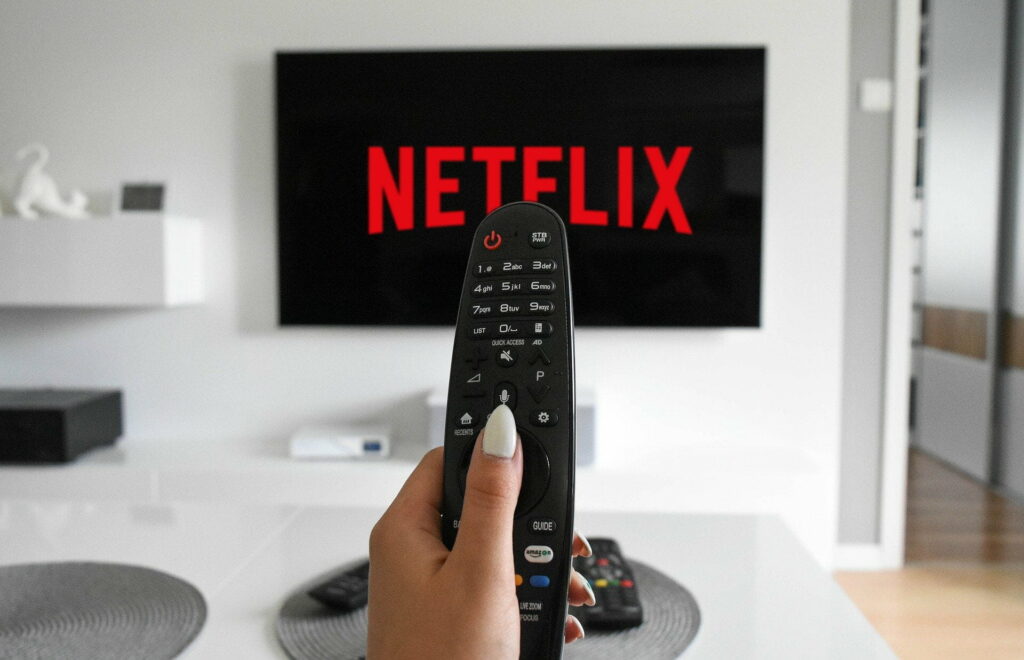 Advertisement
Advertisement
Netflix is renowned for its vast library of on-demand films and series. Even if you watch everything one country's Netflix servers has to offer, you still would not have watched 20% of what is available on Netflix as a whole. Naturally, it is highly unlikely anyone has watched everything on Netflix. The best part is that Netflix is constantly updating their shows. They are adding new shows that are considered classics, as well as the latest hits that has recently been produced by their production company. In this quiz, we will test you on some classics and some of the latest releases this media giant has in its library.
Monty Python began as a surreal British comedy act. Comedians Graham Chapman, John Cleese, Terry Gilliam, Eric Idle, Terry Jones, and Michael Palin formed a sketch comedy show from 1969 called Monty Python's Flying Circus (abbreviated to Monty Python). It was a sketch comedy that had animation mixed in with live footage. The humour was intellectual jabs without a punchline. Instead, they would let the visuals speak for themselves.
They were not afraid to smash the fourth wall. They would walk off set, or just introduce a totally unrelated character to cut the sketch. The sketch comedy became instantly popular and is still considered a British cultural icon and a staple of British humour. They were considered the Beetles of comedy, when Python's influenced and changed the way British humour changed. They have also said to have inspired some aspects of Saturday Night Live and even influenced the English Language. In honour of the series, Pythonesque was added into the British language.
Of course, we soon saw live shows, albums, and films. The films are called Monty Python and the Holy Grail (1975), Life of Brian (1979) and The Meaning OF Life (1983). In Monty Python and the Holy Grail, the infamous Black Knight made its way into cinema history with "Tis' but a flesh wound." The Life Of Brian (1979) was controversial due to its premise. The premise is that the same day Jesus was born, another baby was born in the next stable. This causes confusion and the wrong boy is considered the Messiah. The religious overtones made this film controversial, and many people picketed the theatres. It is still considered one of the greatest films for its political satire. The final film is The Meaning OF Life (1983). This film is a variety of sketches, each with a musical number. All three are of these films are available on Netflix.
If you are looking for a more serious take on medieval England, it is very easy to recommend The King (2019). This dramatic biographic epic film tells the story of King Henry V, whose nickname is Hal.
There are also elements of William Shakespeare's plays, known as Henriad. In the Shakespearian series, Hal becomes the epic hero by the time his plays come about, according to certain interpretations of the plays.
Hal, played by Timothée Chalamet, begins as the Prince of Wales. He does not take his responsibilities seriously and is almost pushed aside for his younger brother. Though he proves he has the capacity to be a strong king in his duel with Hotspur, he is not interested. After the sudden death of both his father and brother, Hal is crowned King of England. There, he must handle palace politics, maintain a strong image as a King and the ongoing tensions from France that his father began. The film won numerous awards, for its impressive cinematography, and impressive acting. However, historians have critiqued the historical accuracy of the film.
If medieval England is not your cup of tea, how about the 1930's? The Highwayman, set during the Great Depression, follows former Texas Rangers turned detectives Frank Hamer (Kevin Costner) and Maney Gault (Woody Harrelson). They are tasked with appending notorious criminals Bonnie (Emily Brobst) and Clyde (Edward Bossert). This is a unique perspective on the story of Bonnie and Clyde, which cements the criminals as legends as infamous criminals. The police chase is violent, dark, and brutal. By taking the film form the perspective of the lawmen, Bonnie and Clyde are no longer seen as two lovers rebelling against the law. They are cutthroat criminals, who will shoot anything and anyone in their way. There are constant near misses in this cat and mouse game. Bonnie and Clyde are always just out of reach of the lawmakers. Because of this, we do not really see the figures of Bonnie and Clyde. You only really see them during the final confrontation. They are built up by the characters, the murders, and the hunt. They truly are phantoms, just as the media was presenting them at the time.
If you want more films about cops, Netflix also produced an action cop comedy called Spenser Confidential (2020). This film is an adaptation of the 2013 novel Robert B. Parker's Wonderland by Ace Atkins. In this film, Mark Wahlberg plays Boston police officer Spencer, who is imprisoned for police brutality. After being released, Spencer teams up with Hawk (Winston Duke) to redeem himself by solving the murder of cops. Other characters involve Squeeb (Post Malone), Henry Cimoli (Alan Arkin) and Cissy Davis (Iliza Shlesinger).
Other films involve The Dig, a period drama looking into the discovery of an Anglo-Saxon ship just before World War 2. Netflix also has a three-part horror film series to binge this spooky season with Fear Street. There are so many choices on Netflix to watch.
We are sorry that this post was not useful for you!
Let us improve this post!
Tell us how we can improve this post?