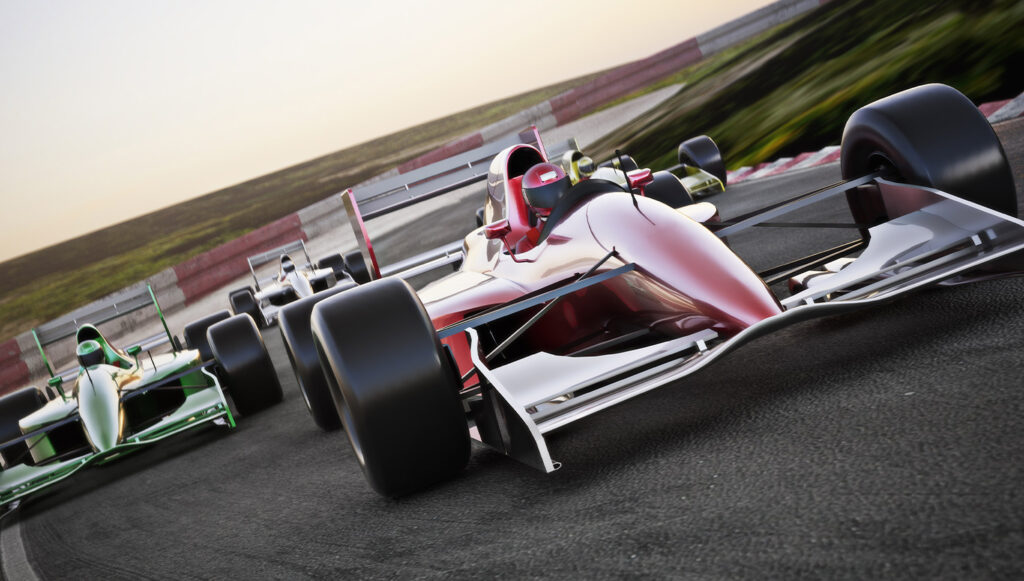 Advertisement
Advertisement
Hello everyone! It is time to start the beautiful day in a special way! And the best way to do that is to solve our quiz! Do we have any Formula 1 fan here?! I am pretty sure about that! Today we enter into another season of the Queen of Motorsport that is F1. We waited for 98 days to finally see our favorite drives fighting on the track for the trophy. I am so excited for the first race that is starting in a few hours. But before that, I want to check your Formula One knowledge. The best way to do that is by asking some interesting questions about the history of this beautiful sport. For sure, that you follow all the drivers' fan pages and know everything about their love life and hobbies. You probably also have seen Drive to Survive series on Netflix. But would you be able to get the maximum score when we move some years back? Firstly, I need to prepare you a bit with a short reminder about Formula 1. I hope it will help you a bit with solving the quiz.
It all started in 1949 when the Federation Internationale de l'Automitiva decided to set a competition for racing cars that is called Formula One World Championships. The first season took place in 1950 and consisted of seven races in Europe and one in the United States of America. From the very beginning, everyone knew that this championship is a "top of the top." After the first year of racing, we had only 11 drivers classified, and the winner of the historic moment was Giuseppe "Nino" Farina from Italy. That was also a great time for Alfa Romeo- that was his team. That started a phase of domination for them, but it did not last for much time since Ferrari started their run for the wins. In 1952 Alberto Ascari won the first-ever title for Ferrari. It is not a secret that Italy can be called a mother of motorsport, but during that season we had four drivers from that country (out of 10)! What incredible statistics!
Of course, no matter how much we love that sport and how beautiful it is, we have to remember the danger behind it. There have been too many drivers that have gone too early. But speed does not forgive anyone. All mistakes in the design of the car or even human failure can have a terrible ending. Both drivers and mechanics but also designers of the vehicles need to respect that. Fortunately, these days the risk is taken to the minimum, and we do not have such sad and heartbreaking pictures to watch anymore.
When going back to the good aspects, we need to remember everything that happens behind the races. Formula 1 is also a wonderful community. They all know each other, and they hang out after race weekends. The marketing Teams prepare materials that can bring us closer to the paddock. Still, what fans appreciate the most- is the fight on the track and behind it. If you are new to Formula 1, you must be surprised by the intensive battle between Lewis Hamilton and Max Verstappen. Well, that is not a big thing when comparing what was going on between some drivers years ago. Let's take, for example, Alain Prost and Ayrton Senna. These were battles that every 80's kid is going to remember forever. If you still do not know their story I highly recommend watching the movie from 2010 called "Senna." Even without paying attention to the fight between the two, as a Formula 1 fan, you just HAVE TO know Ayrton Senna. He did 161 races, and he won 41 of them. That was a breaking result for these times. He was also a 3-times World Champion of F1. That fact makes many people call him the best driver ever, and I agree with that opinion. After Senna, we had more drivers, more races, and more titles- but in my opinion, it is impossible to compare. Now, the engineering sector has improved a lot. Back in the times of Ayrton, Prost, Hunt, or Lauda, we had to rely more on a driver than on the vehicle as we have it now.
Even if I am not personally a fan of Hamilton, I could feel guilty not to say about his achievements. He began a new history of Formula One. He has got seven World Championships titles, where 6 of them he got with the Mercedes Team.
Now, no matter who is your favorite driver, it is high time to have a try at solving this Formula 1 knowledge quiz! You might have not known these facts from here, but do not worry! It is always time to learn something new, especially about Formula 1 history. I hope the quiz will bring you fun and fulfill the beginning of the new season. Good luck!
How many questions are there in the quiz?
There are 20 questions in the quiz.
What is the quiz about?
This quiz is made to check your Formula 1 knowledge.
We are sorry that this post was not useful for you!
Let us improve this post!
Tell us how we can improve this post?