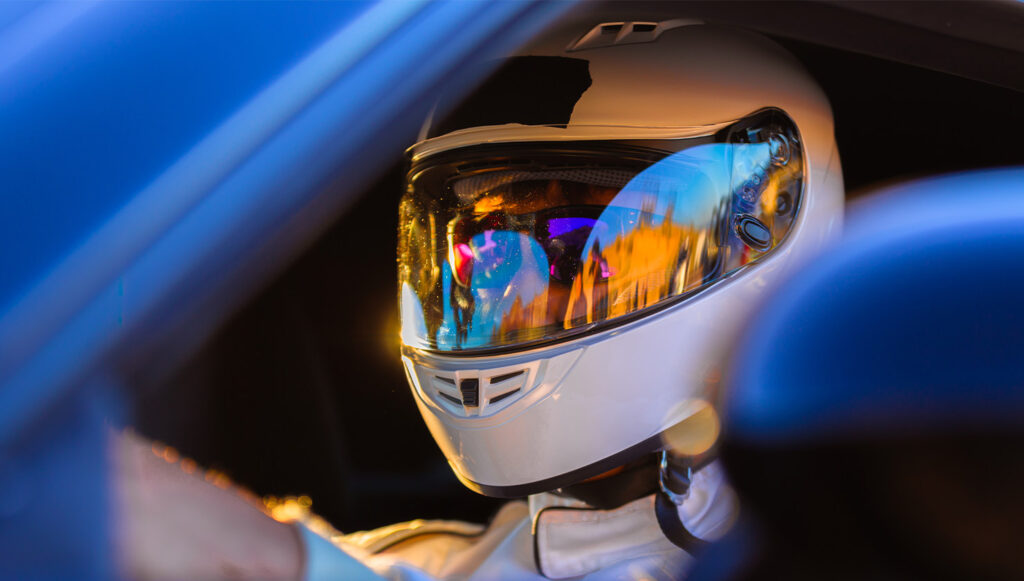 Advertisement
Advertisement
Hey! Hi! Hello! Do I see any Formula One fans here?! It has been a while since we talked about the Queen of Motorsport last time. The season is running, and we could not imagine any more emotions than we already have! No one would say that we can have that many ups and downs, and it has been only two races since now! I love the battle between Redbull and Ferrari. What surprises me the most is the low pace of Mercedes and Mclaren cars! I am a huge fan of the young drivers because they bring fresh feelings to all the races. Oh right, the drivers. That is the subject of our today's quiz. After answering these 20 questions, you will know which Formula One driver you are! It was not an easy thing to choose between the drivers. As the result, you can become Zhou Guanyu, Max Verstappen, Lando Norris, Charles Leclerc, George Russell, Carlos Sainz. I think that the best idea before starting the quiz is to read a quick reminder of each of the young talents. I wonder if you know all the details!
One of the youngest one among them is Zhou Guanyu. He is only 23 years old. This year is his debut in Formula One, and he already scored points! That was a surprise for everyone, including himself. He is a Chinese driver that races for Alfa Romeo. Last year he became a champion in the Asian Formula 3 series. What is interesting it is very difficult to find information about his family. His favorite sport is basketball. That is why he drives with the number 24- to respect his favorite player. Zhou also says that one of his hobbies is fashion. That is an interesting connection!
Max Verstappen is the Formula One World Champion of 2021. He is very young and already fighting to keep the title. He arrived in Formula One as the youngest driver ever at the age of 17. Since that time, he shows the highest quality. He never gives up. Max always sees the possibility to compete with rivals on the track. In my opinion, that personality is someone that we needed in Formula One for a very long time.
Lando Norris is another young star that rides for McLaren. This handsome driver comes from Bristol. Lando is the age of Zhou, but his experience in F1 is higher. The British driver always laughs and makes everyone smile. I have sad information for all girls that are crazy about his appearance and attitude- Lando has a girlfriend that is a model.
So what about Charles Leclerc? Or, Charles Marc Herve Percival Leclerc, because that is his full name.
Charles comes from Monako. He is another young talent driving for Ferrari. Of course, we are talking about the current classification leader of the Formula One Championship. It makes me so happy that the excellent driver finally has a reliable car to show his talent. Leclerc is also intelligent and respectful. His Godfather was Jules Bianchi that is a victim of F1.
Another driver worth talking about is George Russell coming from the United Kingdom. He just started improving his career in the Mercedes Team this year, where he can score much more points than it was possible with Williams. Like most drivers, the beginning of his career was based on karting. He started 16 years ago.
My favorite personality among the given young stars is Carlos Sainz. He may not be as young as the rest of them, but it feels as he has his second life this season! I am very impressed that we see Carlos stealing the show. Even if it was a few years of average racing from his side. Hopefully, Sainz will keep the standards high during the whole season. That would be shocking to see him on the podium at the final of this year's championship. Anyway, I hope to see that so much!
Dear friends, I think we said enough already. If you are real Formula One fans, I am sure that you know it all! Do not waste any more time, and let's check which Formula Driver you are! This quiz will bring you so much fun! Once again, I should remind you: the results that you can get are: Zhou Guanyu, Max Verstappen, Lando Norris, Charles Leclerc, George Russell, Carlos Sainz. Please, do not forget to share the results with your friends to check if you got the same driver or not. Also do not fight if you are Max and Charles as long as you do not have a race track near your house! Remember that we are all one big family of Formula One supporters. We have to respect all the drivers. I hope you will have fun solving this quiz! Good luck!
How many questions are there in this quiz?
There are 20 questions in this quiz.
Which Formula 1 driver can you be?
Zhou, Max, Charles, George, Carlos, or Lando
We are sorry that this post was not useful for you!
Let us improve this post!
Tell us how we can improve this post?