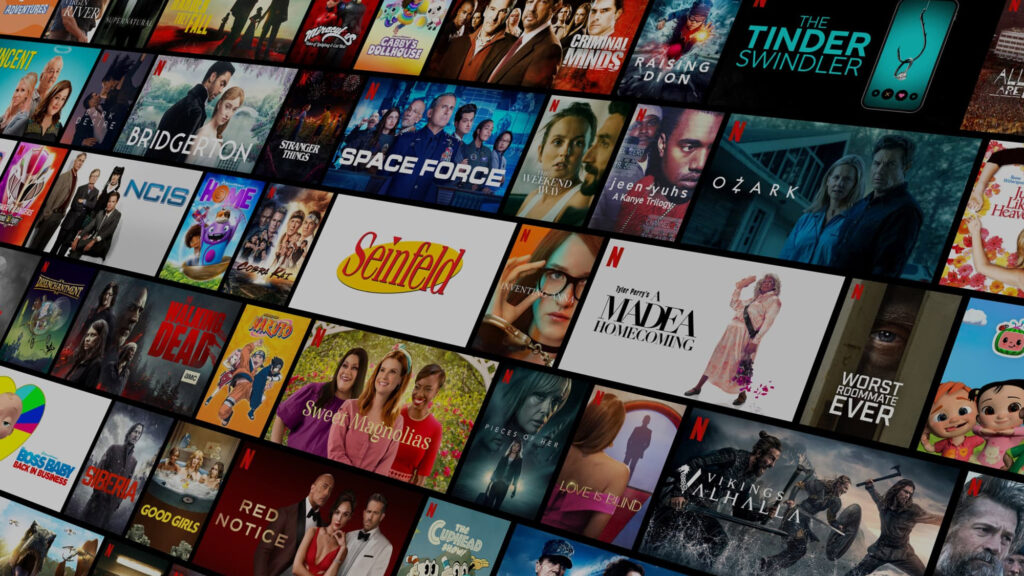 Advertisement
Advertisement
Hello there everyone! What are you watching on Netflix lately? Or maybe you are just looking for new inspiration? I have something for you. Today's quiz might give you an idea for the next movie in line. Answer the questions and see which Netflix movie suits you. They are one of the most-watched in recent weeks, so there must be something special about them, even though some are from a dozen or so years ago! I'm sure many of you watched half of Netflix's content during the pandemic. Honestly, relatable. If you haven't seen the movies we'll talk about today, then maybe the time has just come?
The first of the movies is The Adam Project from March 11 this year. This is an American science-fiction action film directed by Shawn Levy from a screenplay written by Jonathan Tropper, T.S. Nowlin, Jennifer Flackett, and Mark Levin. The plot follows a pilot from the future who goes back in time and encounters his younger self.
The second movie is Shrek. It's a well-known production, right? Shrek is a 2001 American computer-animated comedy film loosely based on the 1990 fairy tale picture book of the same name by William Steig. The story follows an ogre who finds his swamp overrun by fairy tale creatures who have been banished by the corrupt Lord Farquaad aspiring to be king. Shrek makes a deal with Farquaad to regain control of his swamp in return for rescuing Princess Fiona, whom Farquaad intends to marry. With the help of Donkey, Shrek embarks on his quest but soon falls in love with the princess, who is hiding a secret that will change his life forever.
The third film is Shooter from 2007. This is an American action thriller film directed by Antoine Fuqua and written by Jonathan Lemkin, based on the 1993 novel Point of Impact by Stephen Hunter. The film follows Force Recon veteran Bob Lee Swagger, who is framed for murder by a rogue unit of personnel operating for a private military firm. It was produced by Lorenzo di Bonaventura through Di Bonaventura Pictures and released by Paramount Pictures in the United States on March 23, 2007.
The fourth movie is A Madea Homecoming. It is a 2022 American comedy film produced, written, and directed by Tyler Perry. It tells the story of Madea partaking in her great-grandson's college graduation party as hidden secrets emerge. Madea is described as an elderly and tough African-American woman. She is based on Perry's mother and his aunt. In Perry's words, Madea is: "exactly the PG version of my mother and my aunt, and I loved having an opportunity to pay homage to them. She would beat the hell out of you but make sure the ambulance got there in time to make sure they could set your arm back."
The fifth movie is The Weekend Away. It is a 2022 American thriller film directed by Kim Farrant from a screenplay by Sarah Alderson, based on Alderson's 2020 novel. Its story follows a woman named Beth, who travels to Croatia for a weekend getaway with her best friend, Kate. However, Kate goes missing, and Beth is forced to figure out what happened to her.
The sixth movie is Coach Carter. It is a 2005 American biographical teen sports drama film starring Samuel L. Jackson and directed by Thomas Carter. The film is based on the true story of Richmond High School basketball coach Ken Carter. He made headlines in 1999 for suspending his undefeated high school basketball team due to poor academic results.
The seventh film is 21. It is a 2008 American heist drama film directed by Robert Luketic. It is inspired by the true story of the MIT Blackjack Team as told in Bringing Down the House, the best-selling 2003 book by Ben Mezrich. 21 was a box office success and was the number one film in the United States and Canada during its first and second weekend of release.
The eighth film is Despicable Me 2. It 2 is a 2013 American computer-animated comedy film produced by Illumination Entertainment and distributed by Universal Pictures. It is the sequel to Despicable Me and the second installment in the Despicable Me franchise. In this story, a mysterious aircraft disguised as a giant magnet steals a highly potent mutagen PX-41 from a secret laboratory in the Arctic Circle. Director Silas Ramsbottom of the Anti-Villain League (AVL) sends one of his agents, Lucy Wilde, to recruit Gru, a former supervillain.
The last movie from today's quiz is The Green Mile. It is a 1999 American fantasy drama film written and directed by Frank Darabont and based on Stephen King's 1996 novel. It stars Tom Hanks as a death row prison guard during the Great Depression who witnesses supernatural events following the arrival of an enigmatic convict at his facility.
Today's quiz includes twenty questions prepared especially for you! They have been selected to show you a movie that will be a proposal for you to watch. Answer all of them and see what your result will be. Remember that this is just for fun and you don't have to watch the movie you get. Have fun!
How many questions are there?
What result can you get?
The Adam Project, Shrek, Shooter, A Madea Homecoming, The Weekend Away, Coach Carter, 21, Despicable Me 2 or The Green Mile
We are sorry that this post was not useful for you!
Let us improve this post!
Tell us how we can improve this post?