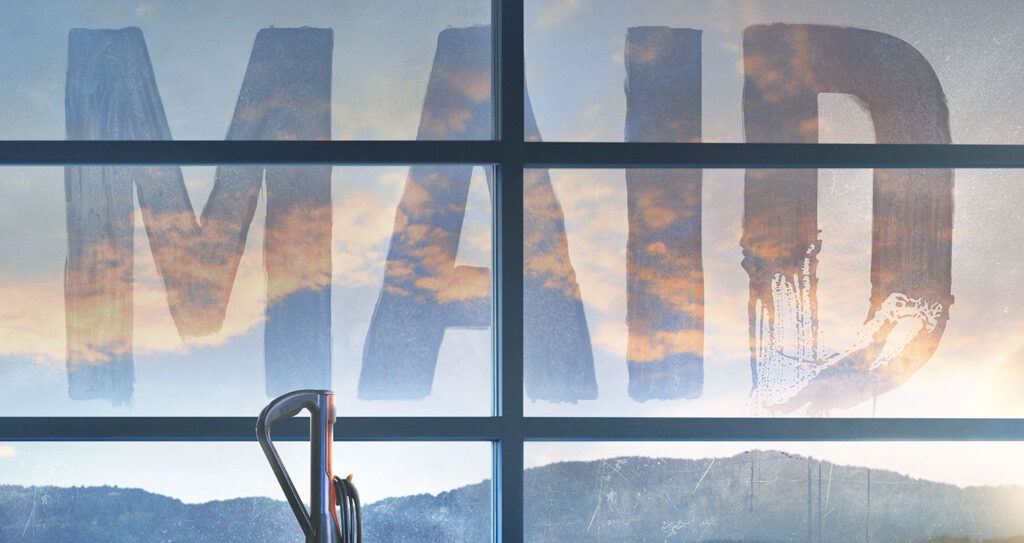 Advertisement
Advertisement
For anyone who is looking for something new to watch this holiday season, we recommend tuning into Maid. Maid is an American drama that was inspired by the memoir by Stephanie Land called Maid: Hard Work, Low Pay, and a Mother's Will to Survive. Today we're going to see how much you know about Maid, which was only released at the start of October 2021. We'll see if you've remembered much about the characters in the show and the story, which has left a mark on many men and women around the world.
Maid is an American drama that was first added to Netflix on October 1, 2021. It featured ten episodes, all of which were between 47 and 60 minutes in length. The show is based upon the character of Alex, who is a young mother who leaves her abusive boyfriend. She has a two or three-year-old daughter, who is called Maddy. Alex starts work as a maid, which is where we meet many of the other characters in the show. The father of Maddy is called Sean, and we also encounter him throughout the episodes.
During the events of the series, we meet Regina, who is a wealthy client that Alex works for. Alex is working for a company called Value Maids, where Yolanda is her boss. Alex's mother and father also make an appearance in Maid, although she is estranged from her father. Throughout the ten episodes, we meet a whole host of minor characters and guest stars. These include the characters we meet at the domestic violence shelter, which is run by a woman named Denise. Danielle is one of the other people staying there, who Alex meets during her stay. Brandi is also staying at the shelter, and Alex interacts with these characters throughout the show.
The show was first given its production order back in 2019, but it took nearly two years for it to finally be added to Netflix. The series was created by Molly Smith Metzler, who also acted as the executive producer on the show. There were many different executive producers and directors on the series, which helped to add to its popularity and unique style. The leading roles were cast in August 2020, welcoming Margaret Qualley and Nick Robinson to our screens. Anika Noni Rose was added to the cast the month later, and a few more characters were offered leading roles in October 2020.
The show was filmed in Victoria, British Columbia. It began filming in September 2020 and then wrapped up in April 2021. Since its release, the show has received praise from both critics and the general public alike. It has a 95% approval rating on Rotten Tomatoes, and it was praised for the tact it uses when it comes to some of the sensitive topics discussed in the show. Of course, the topics in the show are not the most light-hearted, but it's a fantastic watch for anyone looking for a new series to get into this year.
One thing that makes Maid unique from other series on Netflix is that it's marketed as a limited series. This means it's likely to only run for a single series. While we don't want to spoil how the first series ends, it's very unlikely from that ending that a second season will appear. It's such a shame as the actors and storyline were just fantastic on the show, but the good news is that we can watch it over and again on Netflix in the future if we are looking to get another fix of the show.
Are you ready to learn more about Maid through a fun and interactive challenge? Our trivia quiz today will test your knowledge of this limited series. If you've yet to watch the show, we recommend sitting down and watching all ten of the episodes first. This will set you up for success and potentially help you to score full marks on our quiz today. Get together with your partner or friends who have also been watching the show, and you can go against each other to find out who paid the most attention to this series. Good luck, and enjoy our Maid trivia quiz here today!
We are sorry that this post was not useful for you!
Let us improve this post!
Tell us how we can improve this post?