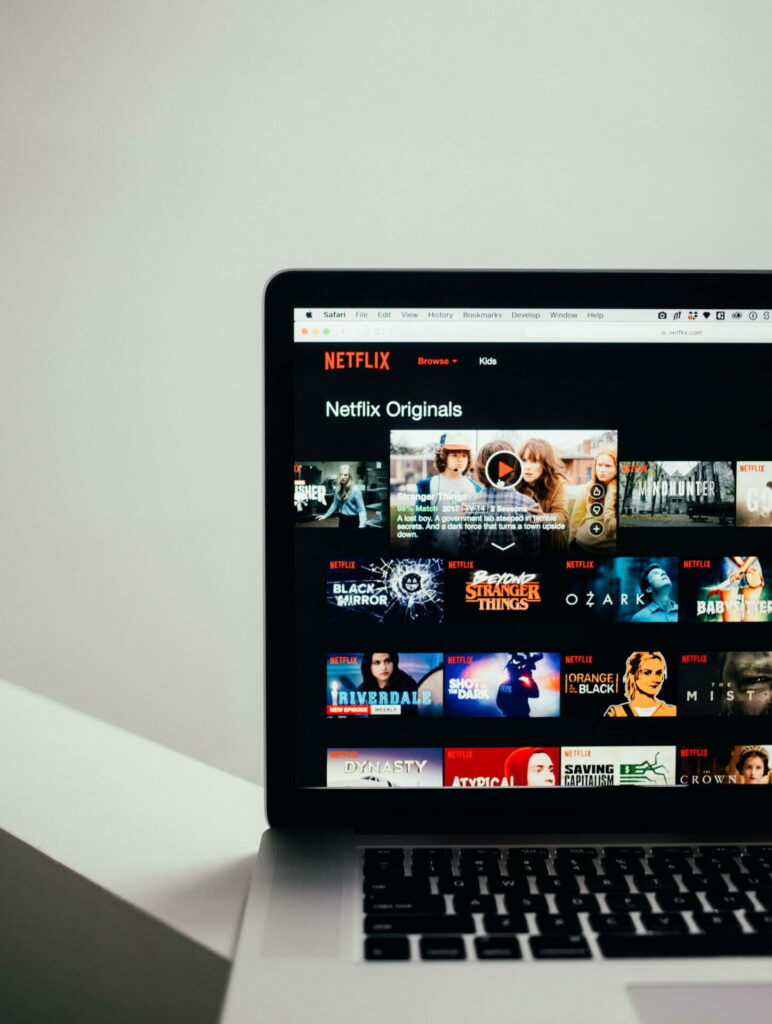 Advertisement
Advertisement
We have all heard of Netflix. This American streaming service and original programming production company is one of the largest companies in the world. With an on-demand library of over 15,000 films and TV shows, many of these are exclusive to Netflix. At least 40% of the library is produced by Netflix. The company began in 1997 as a DVD rental company but made it big in 2007 when it began streaming movies on demand. Over the years, these N-Series and N-Films have garnered international attention and popularity. Bird Box (2018) is a psychological horror film set in a post-apocalyptic world that was watched by over 26 million people within the first 7 days of release. Resort to love (2021) is a romantic comedy which sees a singer being the entertainment of her ex-fiancé's wedding and getting more than she bargained for.
One of the things that makes Netflix so appealing is the easy access to international series and films. Blood Red Sky (2021) received international fame as a thriller action film. Upon release, 50 million viewers watched this film over the first four weeks from film's release. Thus, most successful German film in Netflix history. The film follows a plane across the Atlantic that is highjacked by terrorists. She unleashes a deadly secret to protect her son. If the international market is not for you, try watching another thriller, The Devil of All Time that was released in July 2021. Tom Holland shreds his usual good boy image in this film. He is almost unrecognizable as Marvel's friendly neighbourhood Spiderman. Holland is not the only stellar actor in this film. Robert Patterson delivers a knockout performance as a morally corrupt pastor who seduces young girls. The film has a strong emphasis of corruption and power.
If thrillers are not your thing, how about an urban fantasy? Bright (2017) combines the buddy cop and fantasy genre in one. A human LAPD officer named Daryl Ward and an orc named Nick Jakoby must put their differences aside to save their world from a magic ritual. It was panned by critics but gained positive reactions from the audiences. According to Netflix CEO Reed Hastings, "The critics are pretty disconnected from the mass appeal."
Another interesting adventure is in the land of superheroes. We all love a good superhero film, but the usual premise of people choosing the life of a hero and gaining powers permanently is getting old. Project Power (2020) does away with the usual formula. Instead, the city of New Orleans has been secretly used to test power pills that gives the user temporary superpowers. Jamie Foxx, Joseph Gordon-Levitt, and Dominique Fishback give stellar performances. Taking a hard look at drug culture and cartel, this film takes a more serious and realistic the on what superheroes would be like in real life rather than the cheerful Spiderman.
Netflix is not afraid of breaking the conventions of certain genres we have seen repeatedly in cinema. We see this with Army of The Dead (2021). This is not your typical zombie apocalypse film, where people are seeking survival. Here, the film takes us on a zombie heist, where the heroes are planning a heist of $200 million in an infected LA. The film features a stellar cast of David Bautista, Ella Purnell, Huma Qureshi and Omari Hardwick.
Of course, sometimes truth is considered stranger than fiction. Netflix is also home to plenty of historical dramas that are based on true stories. The Trial of the Chicago 7 (2021) told the trial of the seven defendants charged by the US federal government of inciting to start a riot the 1968 Democratic National Convention in Chicago, and various charges relating to anti-Vietnams war protests. The trial took place on April 9, 1969, to February 20, 1970. The film takes a dramatic look into court prejudice against the defendants and brutality towards defendant. It is completely jarring to see the idealistic look of the war the American courts had in the 1970s compared to modern day America. The ending garnered a lot of praise as Tom Hayden (Eddie Redmayne) reads out 4753 soldiers who died during his trial, despite being offered mercy for an apologetic end statement. The film benefited from the star ensamble cast, featuring talent such as Sacha Baron Cohen, Joseph Gordon-Levitt, Michael Keaton, Frank Langella and John Carroll Lynch. The film was well received by the audience and received 6 nominations for Oscars, 3 BAFTAS, 5 nominations for Golden Globe with 1 win.
Another historical drama is The Dig (2021). This is a film adaptation of the novel of the same name. The film tells the story of the discovery of the famous historical archaeological site of Sutton Hoo that is still important today. Artefacts were found which were dated to belonging to an Anglo-Saxon ship burial. The real expedition of 1939 was turned into a novel. Famous archaeologist Edith Petty and Basil Brown found the site, only for Cambridge archaeologist Charles Phillips to take over. It was only recently that Brown finally got recognition for his part in finding the dig. The film was nominated for numerous awards and critically acclaimed from both critics and audiences. Sometimes, we do agree.
We are sorry that this post was not useful for you!
Let us improve this post!
Tell us how we can improve this post?