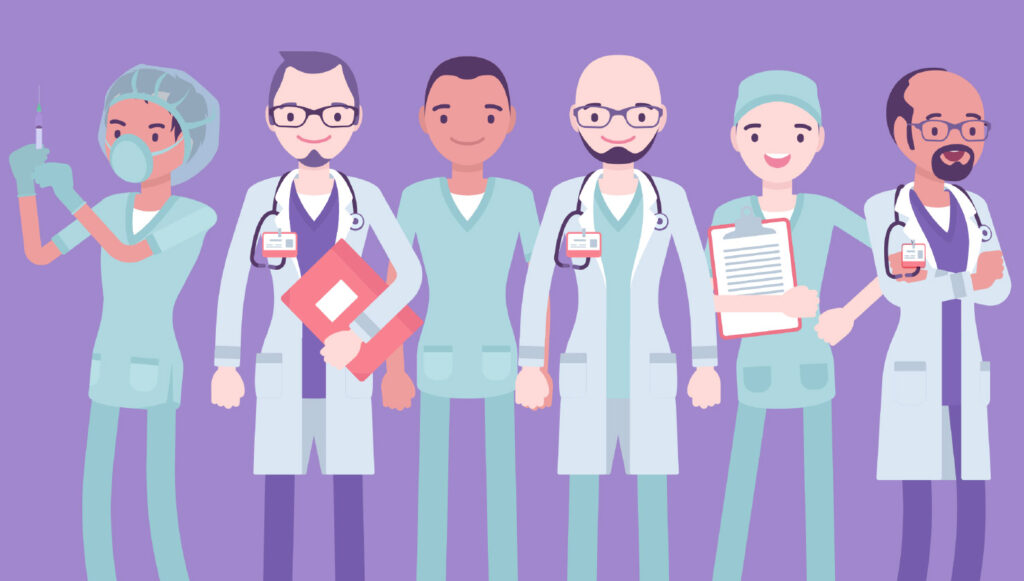 Advertisement
Advertisement
Hey there! Are you a Grey's Anatomy fan? This is an American medical television series that has been aired since March 27, 2005, on ABC. It was invented by Shonda Rhimes and produced in the United States. There are 18 series at this point, but the series is still running today.
The series is a mixture of drama, comedy, and drama. It tells about the professional and private life of a group of young doctors working in the surgery ward of one of the clinical hospitals in Seattle. Despite the constant battle for interesting medical cases and a place at the operating table as assistants, they are able to make acquaintances and even friendships. They experience successes and failures together, not only professional ones. Additionally, each character has their own secrets that are revealed over time.
At the beginning of the first season, we meet the interns: ambitious Cristina Yang, former model Isobel "Izzie" Stevens, who tries to show that she has other advantages besides beauty, George O'Malley, considered a loser, and Alex Karev, hiding behind a mask of arrogance. The interns' resident is Dr. Miranda Bailey, nicknamed Nazi. Then, we meet Dr. Derek Shepherd and Dr. Preston Burke. The first one is a neurosurgeon who has an affair with Meredith. The second one is a cardiac surgeon who fights with Shepherd for the future position of Dr. Richard Webber. The episodes also feature Burke's romance with Cristina, Meredith's mother's attempt to cover up Alzheimer's disease, and George's secret love for Meredith.
The main character is Dr. Meredith Grey, played by Ellen Pompeo. Gray is first featured as an intern and later becomes the chief of general surgery while exploring the ups and downs of a surgeon's life. The name of the series is an allusion to her name and to the textbook on Gray's Anatomy, published in 1858 by Henry Gray. The title of each episode comes from the name of the piece of music. The original cast of the series consisted of nine star-billed actors: Pompeo, Sandra Oh, Katherine Heigl, Justin Chambers, T. R. Knight, Chandra Wilson, James Pickens Jr., Isaiah Washington, and Patrick Dempsey. The cast has undergone changes throughout the series' run. At the start of the 18th season, the show had a large ensemble of 13 actors — including three from the original cast (Pompeo, Wilson, and Pickens).
Grey's Anatomy has been well received by critics. The show was described by the media as a television "phenomenon". It had a significant effect on popular culture and has received numerous awards, including the Golden Globe Award for Best Television Series – Drama and a total of 38 Primetime Emmy Award nominations, including two for Outstanding Drama Series. The cast members have also received accolades for their individual performances.
Let's say a few words about the main characters. Meredith Gray is the daughter of the now-deceased Ellis Gray, a famed general surgeon, and the now-deceased Thatcher Gray. She is intelligent, compassionate, hard-working, has good medical instincts, and has a natural flair for medicine.
The next character is Miranda Bailey. She is a general surgeon and the current Chief of Surgery at Gray Sloan Memorial Hospital. She has two completely different sides. Sometimes she is loving and kind, but the other times she is tough and keeps true to her nickname 'the Nazi'. She usually gives advice to others, being very direct.
One of the leading roles is also played by Richard Webber. He is an attending general surgeon and the current Residency Program Director at Gray Sloan Memorial Hospital and the current Chief Medical Officer of the Catherine Fox Foundation. Richard is a determined teacher and boss who cares for his personnel and the hospital itself. Without his job, he doesn't have a real reason to live.
The next character, Owen Hunt, is the Head of Trauma and former Chief of Surgery at Gray Sloan Memorial Hospital. He previously served in the Army. Owen was changed by his experiences in Iraq. He was shown to be humble when he started working at Gray Sloan Memorial Hospital. Owen's treatment of his patients was flawed because he was used to treating patients in a war zone but not a civilian hospital.
The last role we'll talk about is Amelia Shepherd. She is the Head of Neurosurgery at Gray Sloan Memorial Hospital. Amelia is always very outspoken and charismatic. She is the type of girl who doesn't let anything or anyone get in her way. She always says the wrong things at the wrong time in uncomfortable or awkward situations. She seems to have trust issues.
Are you watching Grey's Anatomy? Have you ever wondered which character from the series you are similar to? You can find out now by answering twenty questions in this quiz. Hope you'll have fun!
How many questions are there?
Which character can you get?
Meredith Grey, Miranda Bailey, Richard Webber, Owen Hunt or Amelia Shepherd
We are sorry that this post was not useful for you!
Let us improve this post!
Tell us how we can improve this post?