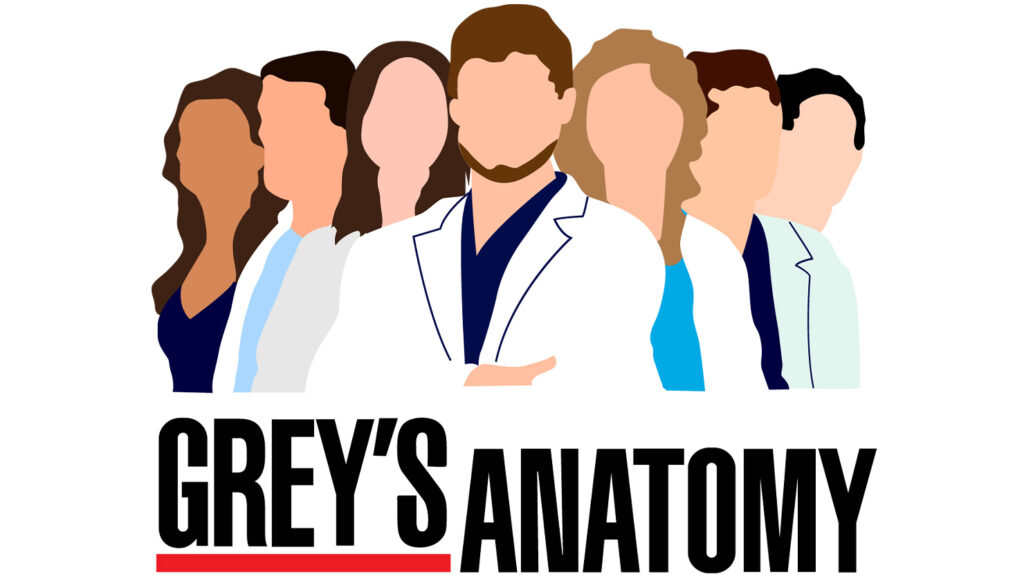 Advertisement
Advertisement

Are you a big fan of medical TV shows? Do you still watch Grey's Anatomy religiously? If you ever wanted to know which Grey's Anatomy character resembles you the most, today is the day! Take the quiz and find out which character are you! Before you jump in, let's find out some facts about the show. This is for those of you who are here out of curiosity and would like to learn more!
Grey's Anatomy is a medical drama television series, following the personal and professional lives of the doctors at Seattle's Grey Sloan Memorial Hospital. The show has been on the air since 2005, with 18 seasons and 400 episodes so far. The title alludes to Gray's Anatomy, a human anatomy textbook first published in 1858, often considered "the doctor's bible".
The series revolves around Dr. Meredith Grey, played by Ellen Pompeo. The original cast consisted of Pompeo, Sandra Oh, Katherine Heigl, Justin Chambers, T. R. Knight, Chandra Wilson, James Pickens Jr., Isaiah Washington, and Patrick Dempsey. Since the first season and throughout the series' run, the cast went through major changes.
Meredith Grey (Ellen Pompeo) was introduced to the series as an intern, and now is the head of general surgery at Grey Sloan Memorial Hospital. She is the daughter of Ellis Grey who used to be a famous general surgeon, and of Thatcher Grey. Meredith was married to Derek Shepherd until his death, having three children with him: Zola, Ellis, and Bailey. She is intelligent, compassionate, hard-working, and determined. Meredith never gives up, despite all odds, and always fights for justice to prevail. She likes to dream big and come up with new, exciting ideas.
Cristina Yang (Sandra Oh), introduced as a surgical intern, worked her way up to the resident level, eventually becoming a cardiothoracic surgical fellow. She is currently the Director of Cardiothoracic Surgery at the Klausman Institute for Medical Research. She used to be engaged to Preston Burke, as well as married to Owen Hunt. She is Meredith Grey's best friend. Cristina is bold, brave, and quick-witted. She's very driven and passionate about her job. Cristina values logic over emotional reasoning and has been described as cold and cut-throat. She struggles to express her feelings sometimes.
Izzie Stevens (Katherine Heigl) was also an intern at the beginning of the series. Currently, she is an attending surgical oncologist. She was a surgical resident at Seattle Grace Hospital until she was fired shortly after the merger with Mercy West Medical Center. Izzie was engaged to Denny Duquette until his death from a stroke following a heart transplant. She is now in a relationship with her ex-husband Alex Karev. They have twins together, Alexis and Eli. Izzie is very optimistic, bubbly, and bright. She always attempts to see the good in people, no matter what. She is very kind, protective, and often stubborn. Izzie sometimes gets too emotionally involved, which she sees as a good thing – though others think it can hinder her work.
Alex Karev (Justin Chambers) was introduced as a surgical intern at the fictional Seattle Grace Hospital. Karev ultimately obtained the position of resident, later becoming a pediatric surgeon. He is the former Chief of Surgery at Pacific Northwest General Hospital and former Head of Pediatric Surgery at Grey Sloan Memorial Hospital. He used to be married to Izzie Stevens – the couple divorced to eventually reconcile. Alex is the father of twins Alexis and Eli. He was also married to Jo Wilson before learning about the twins and that they are his children. Alex has a lot of trauma and pain that hides behind a mask of aggression and callousness. His negative attitude and bad temper get him in trouble sometimes. Over time, he learns to show more of his real personality: sweet, caring, and compassionate.
Miranda Bailey (Chandra Wilson) is a general surgeon and the former Chief of Surgery at Grey Sloan Memorial Hospital. She is married to Ben Warren. She has one son with her ex-husband, Tucker Jones. Introduced as a resident in general surgery at Seattle Grace Hospital, Bailey works her way up to the attending physician level and is eventually named Chief of Surgery. Bailey is very no-nonsense, tough, and strict, especially to her interns. On the other side, she is very loving, kind, and has a great bedside manner. Bailey is not afraid to call other people out for their mistakes. She takes some time before warming up to the new people she meets.
Derek Shepherd (Patrick Dempsey) was a renowned neurosurgeon, former Head of Neurosurgery, and board director at Grey Sloan Memorial Hospital. He was married to Meredith Grey. They have two daughters, Zola and Ellis, and a son, Bailey. He died due to his injuries after being hit by a truck. Derek was a charismatic type, well-liked by everyone, and respected for his high standards and excellent reputation. He was creative, curious, lively, and an inspiring force to those around him.
Are you ready to find out which Grey's Anatomy character you are? No time to waste! Put on your scrubs and get down to the questions! Have fun and good luck.
How many questions are in the quiz?
What characters can you get?
Meredith, Cristina, Izzie, Alex, Bailey, Derek
We are sorry that this post was not useful for you!
Let us improve this post!
Tell us how we can improve this post?