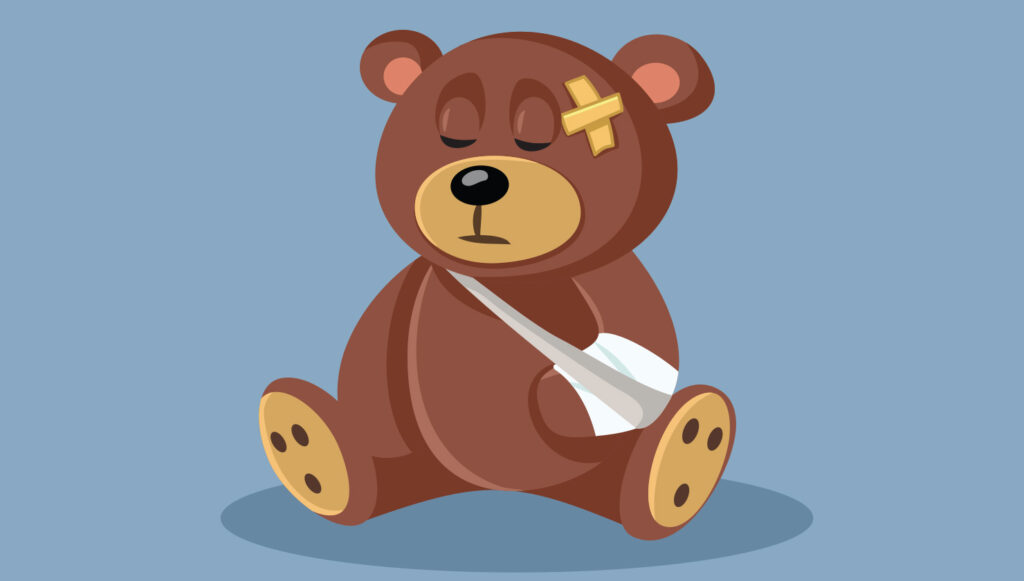 Advertisement
Advertisement
Hello everyone. Do you think you have childhood trauma? Has something happened in your life that will remain in your head forever? Answer twenty questions in this quiz to reflect on this topic for a moment.
Childhood trauma is often described as serious adverse childhood experiences (ACEs). Children may go through a range of experiences that classify as psychological trauma; these might include neglect, abandonment, sexual abuse, emotional abuse, physical abuse, witnessing the abuse of a sibling or parent, or having a mentally ill parent. These events have profound psychological, physiological, and sociological impacts and can have negative, lasting effects on health and well-being such as unsocial behaviors, attention deficit hyperactivity disorder (ADHD), and sleep disturbances. Similarly, children with mothers who have experienced traumatic or stressful events during pregnancy can increase the child's risk of mental health disorders and other neurodevelopmental disorders. Kaiser Permanente and the Centers for Disease Control and Prevention's 1998 study on adverse childhood experiences determined that traumatic experiences during childhood are a root cause of many social, emotional, and cognitive impairments that lead to increased risk of unhealthy self-destructive behaviors, risk of violence or re-victimization, chronic health conditions, low life potential, and premature mortality. As the number of adverse experiences increases, the risk of problems from childhood through adulthood also rises. Nearly 30 years of study following the initial study has confirmed this. Many states, health providers, and other groups now routinely screen parents and children for ACEs.
Traumatic experiences during childhood cause stress that increases an individual's allostatic load and thus affects the immune system, nervous system, and endocrine system. Exposure to chronic stress triples or quadruples the vulnerability to adverse medical outcomes. Childhood trauma is often associated with adverse health outcomes including depression, hypertension, autoimmune diseases, lung cancer, and premature mortality. Effects of childhood trauma on brain development include a negative impact on emotional regulation and impairment of the development of social skills. Research has shown that children raised in traumatic or risky family environments tend to have excessive internalizing (e.g., social withdrawal, anxiety) or externalizing (e.g., aggressive behavior), and suicidal behavior. Recent research has found that physical and sexual abuse are associated with mood and anxiety disorders in adulthood, while personality disorders and schizophrenia are linked with emotional abuse in adults. In addition, research has proposed that mental health outcomes from childhood trauma may be better understood through a dimensional framework (internalizing and externalizing) as opposed to specific disorders.
Childhood trauma can increase the risk of mental disorders including posttraumatic stress disorder (PTSD), attachment issues, depression, and substance abuse. Sensitive and critical stages of child development can result in altered neurological functioning, adaptive to a malevolent environment but difficult for more benign environments.
In a study done by Stefania Tognin and Maria Calem comparing healthy comparisons (HC) and individuals at clinically high risk for developing psychosis (CHR), 65.6% of CHR patients and 23.1% of HC experienced some level of childhood trauma. The conclusion of the study shows that there is a correlation between the effects of childhood trauma and being at high risk for psychosis.
As an adult feelings of anxiety, worry, shame, guilt, helplessness, hopelessness, grief, sadness, and anger that started with trauma in childhood can continue. In addition, those who endure trauma as a child are more likely to encounter anxiety, depression, suicide and self-harm, PTSD, drug and alcohol misuse, and relationship difficulties. The effects of childhood trauma don't end with just emotional repercussions. Survivors of childhood trauma are also at higher risk of developing asthma, coronary heart disease, diabetes, or stroke. They are also more likely to develop a "heightened stress response" which can make it difficult for them to regulate their emotions, lead to sleep difficulties, lower immune function, and increase the risk of several physical illnesses throughout adulthood.
Trauma affects all children differently. Some children who experience trauma develop significant and long-lasting problems, while others may have minimal symptoms and recover more quickly. Studies have found that despite the broad impacts of trauma, children can and do recover and that trauma-informed care and interventions produce better outcomes than "treatment as usual". Trauma-informed care is defined as offering services or support in a way that addresses the special needs of people who have experienced trauma.
The health effects of childhood trauma can be mitigated through care and treatment.
There are many treatments for childhood trauma, including psychosocial treatments and pharmacologic treatments. Psychosocial treatments can be targeted toward individuals, such as psychotherapy, or targeted towards wider populations, such as school-wide interventions. While studies (systematic reviews) of current evidence have shown that many types of treatments are effective, trauma-focused cognitive behavioral therapy may be the most effective for treating childhood trauma.
In contrast, other studies have shown that pharmacologic therapies may be less effective than psychosocial therapies for treating childhood trauma. Lastly, early intervention can significantly reduce the negative health effects of childhood trauma.
Do you have difficulty with emotions and difficult thoughts? Has any traumatic event left its mark on your life? We hope this quiz will encourage you to seek help and learn more about it.
How many questions are there?
What can you get as a result?
There are 3 possible outcomes: low risk of childhood trauma, possible risk of childhood trauma and high risk of childhood trauma.
We are sorry that this post was not useful for you!
Let us improve this post!
Tell us how we can improve this post?