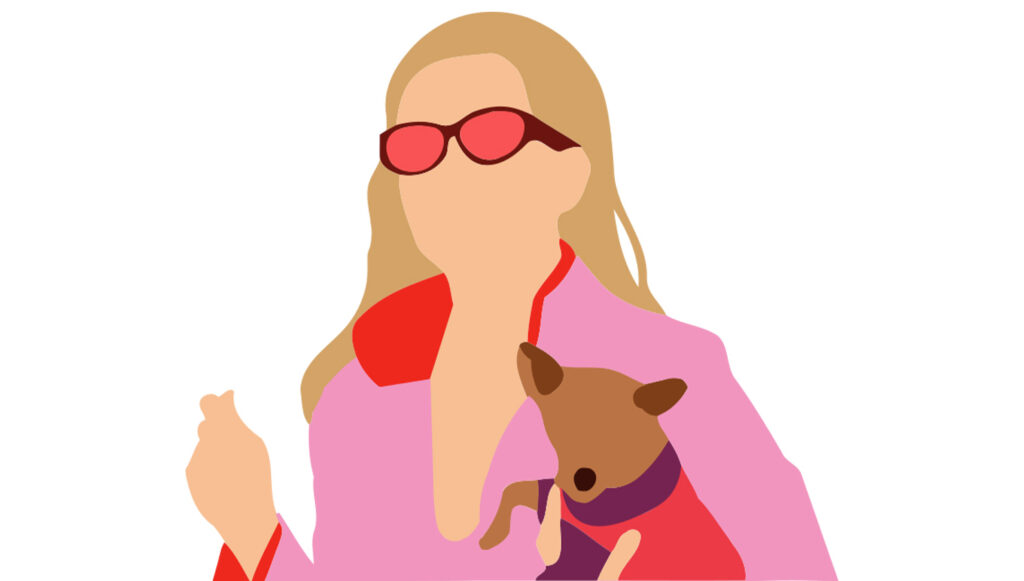 Advertisement
Advertisement

Hello everyone! How are you doing? Hopefully, all is well. Is your favorite movie Legally Blonde? If the answer is yes, then it's your lucky day! Today's quiz will help you find out which character from this amazing comedy you are! Unfortunately, not all of us can be Elle Woods, but this movie has plenty of fun characters to choose from! Let us dive in. Before you get down to the questions, meet the characters of Legally Blonde!
Elle Woods, the titular pink-loving blonde, thinks she has it all. She plans to marry her boyfriend Warner Huntington III and live happily ever after. But then Warner breaks up with her, claiming he needs someone more serious. Elle is not the one to give up too easily, however. When her ex goes to Harvard law school, she decides to follow him there and try to get him back. Surviving law school is no piece of cake – a lot of people think Elle doesn't belong there. She is determined to prove them wrong.
The movie's title comes from Amanda Brown's novel of the same title. Brown wrote it on the basis of her experiences as a blonde going to Stanford Law School while being obsessed with fashion and beauty. Brown met producer Marc Platt in 2000, who assisted her in turning her manuscript into a novel. Platt hired screenwriters McCullah Lutz and Smith to adapt the novel into a film. Director Luketic, an Australian newbie who came to Hollywood after the success of his kooky debut short film, was drawn to the project. "I had been reading scripts for two years and hadn't found anything I could put my own personal stamp on," Luketic explained.
Elle Woods is a character that is not afraid of a challenge. After all, she could have just let Warner go and move on with her life, but she decided to prove her worth to him. While some of her Harvard peers might have underestimated her as a ditzy blonde, Elle was way more than that. She worked hard and strove to adapt to new situations as best as she could. She was also very sociable and extroverted and loved being around people. Elle was a kind soul, but you better respect her, or she will show you how valuable she really is.
Vivian Kensington, Warner's girlfriend, ended up as Elle's friend, though their relationship started as a rivalry. Vivian did some mean things to Elle, but it mostly stemmed from her insecurity. She was determined to succeed, very well organized, and great at getting things done. Vivian being one of the top students in her class proves how driven she is. She is also the type to take the initiative, especially in romantic relationships.
Emmett Richmond is the person Elle happens upon after being kicked out of her first class at Harvard. He ends up giving her some tips to survive the first semester, and the two eventually start a romantic relationship by the end of the movie. Emmett is sympathetic and intuitive, and he knows how to listen. This trait is what makes him a good partner both in life and in court. It is no wonder this guy ended up a lawyer – he is eager to help other people.
Paulette Bonafonté is Elle's aesthetician, as well as an informal therapist. Elle comes to her for words of advice and encouragement. Paulette is a sweet, helpful person. She also has a great sense of humor. She did need a bit of a boost to gain her confidence, but once she did, it was clear Paulette would achieve anything she wanted.
Did you know that Charlize Theron, Gwyneth Paltrow, Alicia Silverstone, Katherine Heigl, Christina Applegate, Milla Jovovich, and Jennifer Love Hewitt were all considered for the role of Elle Woods? Eventually, Reese Witherspoon was chosen, but she had to audition several times to convince the Metro-Goldwyn-Mayer company.
The success of the movie led to the sequel, Legally Blonde 2: Red, White & Blonde. In this one, Elle Woods puts her wedding plans on hold to head to Washington, D.C. She plans to get an anti-animal testing bill passed. There was also a spin-off Legally Blondes, as well as Legally Blonde: The musical premiered on January 23, 2007, in San Francisco and opened in New York City at the Palace Theatre on Broadway on April 29, 2007. There was an announcement in 2020 that Mindy Kaling and Dan Gor were signed to write the third film. As of now, the release of the film in the US was confirmed to happen in 2023.
Which Legally Blonde character do you think you are? Are you Elle, Vivian, Paulette, or maybe Emmett? Take the quiz and find out your perfect match now! Have fun and good luck.
How many questions are in the quiz?
What characters can you get?
Elle, Paulette, Vivian, Emmett
We are sorry that this post was not useful for you!
Let us improve this post!
Tell us how we can improve this post?