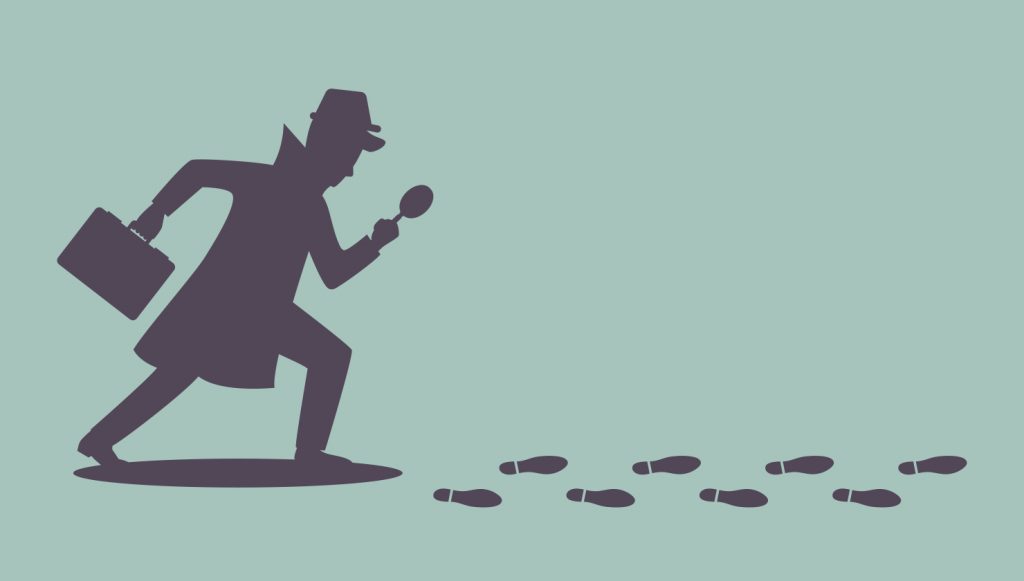 Advertisement
Advertisement
Elementary, my dear Watson! Are you a fan of Sherlock Holmes? If so, are you also a fan of the TV show "Sherlock"? Today you can find out which character from the hit BBC series you are. Are you ready for that? Take the quiz and discover your fit!
Before we go in, let's learn a little bit about the show, and about Sherlock Holmes itself. Sherlock is a crime drama/mystery series that is a contemporary take on the classic story of Sherlock Holmes, created originally by Sir Arthur Conan Doyle. Sherlock is based on Sir Doyle's detective stories.
Arthur Conan Doyle was born in Edinburgh in 1859, the ninth child of an alcoholic Irish artist who was later committed to a lunatic asylum. Arthur Doyle was educated at Stonyhurst, a fee-paying Jesuit college. He spent a year in Austria when he was 16 before enrolling in medical school at Edinburgh University. In 1880, he worked as a ship's doctor on a whaler for seven months in the Arctic. The following year, he graduated with honors and returned to Africa before settling into a less daring medical practice near Portsmouth in July 1882. By 1885, his annual income had risen to £300, allowing him to marry the sister of one of his patients. Doyle had long dabbled in writing, and in 1886 he experimented with stories centered on an 'amateur private detective' named 'J. Sherrinford Holmes.' The result was A Study in Scarlet, a Sherlock Holmes novella – the first of many to come.
The show stars Benedict Cumberbatch as Sherlock Holmes and Martin Freeman as Doctor John Watson. It was created by Steven Moffat and Mark Gatiss, who are also writers for Doctor Who which is where they came up with the idea for the program.
Sherlock depicts Sherlock Holmes (Benedict Cumberbatch), a "consulting detective," solving various mysteries in contemporary London. Dr. John Watson (Martin Freeman), Holmes' flatmate and friend, came back from army duty in Afghanistan with the Royal Army Medical Corps. Although Metropolitan Police Service Detective Inspector Greg Lestrade (Rupert Graves) and others are initially skeptical of Holmes, his exceptional intellect and bold powers of observation eventually persuade them of his worth. Holmes becomes a reluctant celebrity, thanks in part to Watson's blog documenting their adventures, with the press reporting on his cases and unconventional personal life. Both regular folk and the British government seek his assistance.
Despite the fact that the series depicts a wide range of crimes and perpetrators, Holmes' conflict with his archnemesis Jim Moriarty (Andrew Scott) is a constant theme. Molly Hooper (Louise Brealey), a pathologist at St. Bart's Hospital, assists Holmes on occasion in his cases. Una Stubbs plays Mrs. Hudson, Holmes and Watson's landlady, and series co-creator Mark Gatiss plays Holmes's elder brother Mycroft.
BBC Sherlock isn't the only adaptation of the witty detective's adventures – though it might be the most popular. Conan Doyle's contemporary, Maurice Leblanc, featured Holmes in his popular series about the gentleman thief and master of disguise, Arsène Lupin. However, Conan Doyle came out with legal objections, which pushed Leblanc to rename the character "Herlock Sholmes" in his later creations.
The earliest known film to depict the character of Sherlock Holmes was a very short American silent film, "Sherlock Holmes Baffled". It was created in 1900 with cinematography by Arthur Marvin. In the film, we can see a thief stealing items from Holmes. The chief can disappear and appear as he pleases. Holmes tries to stop him but to no avail. The identities of the actors who played Holmes and his assailant in the first film are unknown. For many years, it was assumed that the film had been lost, but it was rediscovered in 1968 as a paper print in the Library of Congress.
From 1939 to 1946 Basil Rathbone played Holmes and Nigel Bruce played Watson in fourteen U.S. films and The New Adventures of Sherlock Holmes radio show. Jeremy Brett played the detective in Sherlock Holmes for Granada Television from 1984 to 1994.
A show similar to the BBC Sherlock, Elementary, premiered in 2012. It was set in contemporary New York, featuring Jonny Lee Miller as Sherlock Holmes and Lucy Liu as a female Doctor Joan Watson. With 24 episodes per season, by the end of season two, Miller became the actor who had portrayed Sherlock Holmes the most in both television and film.
Miss Sherlock, a Japanese-language television adaptation released in 2018, was the first to feature a woman (Yūko Takeuchi) in the titular role. The episodes were set in modern-day Tokyo and included numerous references to Conan Doyle's tales.
How can you watch Sherlock online? Unfortunately, Netflix doesn't have it in its library anymore. However, the series is still available on such platforms as Amazon Prime Video, Google Play, Vudu, and iTunes.
On Amazon, you can choose to purchase single episodes or get a full season at once – whatever you prefer. With Amazon, you also have the ability to keep your copy of Sherlock and download it to your hard drive.
On Vudu, you will find all four seasons available. There is no monthly fee and you can buy either single episodes or whole seasons. There is also behind-the-scenes content available for purchase. Unfortunately, you can only access content on Vudu if you're from the U.S.
Are you ready to solve the mystery? Get down to the questions and find out which Sherlock character you are! Good luck, and don't forget to pass the link to your buddies!
How many questions are in the quiz?
What characters can you get?
Sherlock Holmes, John Watson, Jim Moriarty, Molly Hooper, Mary Watson
We are sorry that this post was not useful for you!
Let us improve this post!
Tell us how we can improve this post?