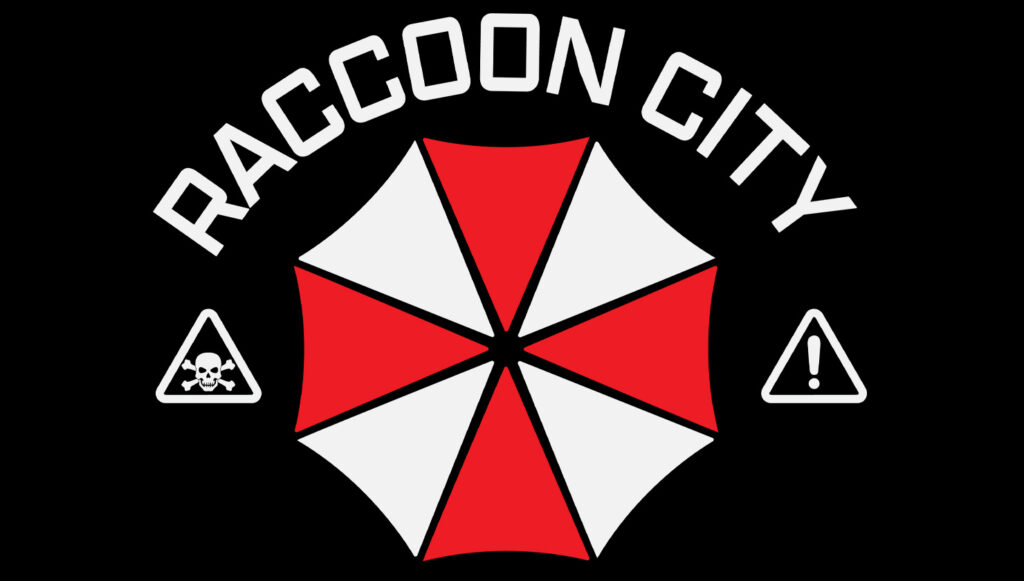 Advertisement
Advertisement
Hey everyone! Do you like Resident Evil games? If so, have you already watched Resident Evil on Netflix? Today's quiz has been prepared to help you figure out which character from this series you are most like. Answer twenty questions and see for yourself now.
Resident Evil is an American action horror streaming television series developed by Andrew Dabb for Netflix. Based on the video game series of the same name by Capcom, it is the second television adaptation of the franchise after the animated miniseries Infinite Darkness, and the third live-action adaptation after the film series of the same name and reboot film. The series takes place in its own original universe but features the video game series' storyline as its backstory and basis.
The series features an ensemble cast led by Lance Reddick as the clones of Albert Wesker, Ella Balinska, and Adeline Rudolph as Wesker's adopted children, Tamara Smart and Siena Agudong portrays the daughters' younger selves and Paola Núñez as James Marcus's daughter Evelyn. It alternates between two timelines, following Jade and Billie Wesker during their days in New Raccoon City where they discover their father's and Umbrella Corporation's dark secrets, and 14 years in the future, where Jade tries to survive the end of the world.
In 2019, Netflix began development with Constantin Film, the rightsholders who have previously produced the film series, as the production company involved. The series was formally announced in 2020, having been greenlit as an eight-episode series with each episode one hour in length. Dabb was hired as showrunner alongside several other Netflix projects. Due to delays brought on by the COVID-19 pandemic, production was delayed for eight months and took place from February to July 2021.
Resident Evil premiered on July 14, 2022. The series received mixed reviews from critics; some praised its action sequences, visuals, and the performances of the cast (particularly Reddick and Núñez), while others criticized its writing, pacing, lack of originality, and deviations from the source material.
The series' main plot is spread out over two points in time – 2022 and 2036, with a gap of some 14 years. The "past" plotline deals with the struggles of 14-year-old fraternal twins Billie and Jade, the children of Dr. Albert Wesker and conceived through suspicious circumstances. Their lives take a dramatic turn when Albert is awarded an executive position at the struggling Umbrella Corporation that once employed him, and they move to Umbrella's planned community, New Raccoon City. While there the two girls stumble onto the dark secrets behind their origins and Umbrella's dark legacy, while their father coordinates a response to the outbreak of a retroviral bioweapon called T-virus.
In the "present" of 2036, the T-virus has reduced human civilization to 300 million refugees living in walled city-states and other settlements, surrounded by the six billion "zeroes" who contracted the disease and became roaming gangs of cannibal mutants. The most powerful organization left on Earth is the Umbrella Corporation, backed by its military arsenal, which is conducting a global manhunt for Jade.
Resident Evil, known in Japan as Biohazard, is a Japanese horror game series and media franchise created by Capcom. It consists of survival horror, third-person shooter, and first-person shooter games, with players typically surviving in environments filled with zombies and other creatures. The franchise has expanded into a live-action film series, animated films, television series, comic books, novels, audio dramas, and other media and merchandise. Resident Evil is the highest-grossing horror franchise.
The first Resident Evil was created by Shinji Mikami and Tokuro Fujiwara and released for the PlayStation in 1996. It is credited for defining the survival horror genre and returning zombies to popular culture. With Resident Evil 4 (2005), the franchise shifted to more dynamic shooting action; it influenced the evolution of the survival horror and third-person genres, popularizing the "over-the-shoulder" third-person view. Resident Evil 7: Biohazard (2017) moved the series to a first-person perspective. Capcom has also released three Resident Evil remakes: Resident Evil (2002), Resident Evil 2 (2019), and Resident Evil 3 (2020), with a Resident Evil 4 remake scheduled for 2023. Resident Evil is Capcom's best-selling franchise, with 125 million copies sold worldwide as of March 2022, and is the best-selling horror game series.
The first Resident Evil film was released in 2002, followed by five sequels and a 2021 reboot, Welcome to Raccoon City. The films received generally negative reviews, but have grossed more than $1 billion, making Resident Evil the highest-grossing live-action video game film series.
In January 2019, it was announced that Netflix was in development of a series based upon the Resident Evil franchise. No major updates were given, until August 2020 when it was revealed that the series had been picked up for 8 one hour episodes. It was also revealed that Andrew Dabb would write the series, in addition to him serving as an executive producer and showrunner. Bronwen Hughes was also executive producer and directed the first two episodes.
What character from Resident Evil is your favorite? And which of them most resemble you in character? Answer twenty questions so you can see for yourself!
How many questions are there?
What can you get as a result?
Jade Wesker, Billie Wesker, Evelyn Marcus, Richard Baxter, Albert Wesker
We are sorry that this post was not useful for you!
Let us improve this post!
Tell us how we can improve this post?