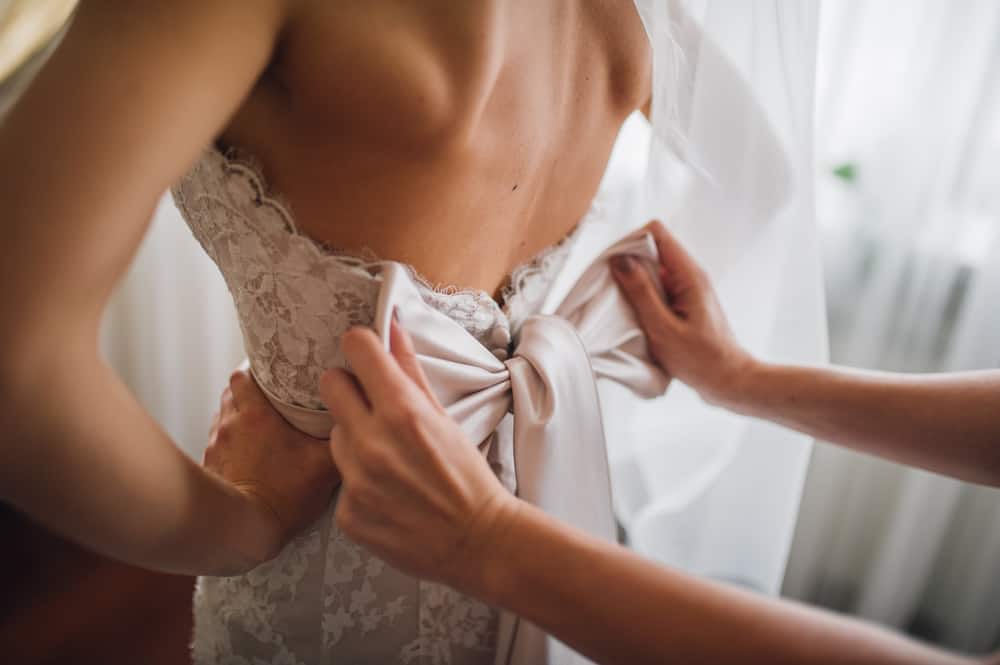 Advertisement
Advertisement
Your wedding day is one of the biggest days of your life, and you'll find that your wedding dress is one of the most important things you need to pick out for this day. If you are planning to get married in the upcoming months, you might be wondering what style would be best for your wedding day. With options such as A-line, mermaid, tea length, and column dresses on offer, it's hard to know which will suit your body shape and style the best. Keep reading as we help you to prepare for our quiz today. We'll find the perfect wedding dress style to suit your personality so that you feel like a princess on your wedding day.
When it comes to choosing a wedding dress, there are plenty of different things to keep in mind. The first consideration when finding a store to purchase from is the budget you are working with. We know how much your wedding day can set you back, but for some women, spending more on the dress is where their priorities lie. For others, they would rather save the money for their honeymoon and future plans and save on a dress. The type of store you shop in will also determine the amount you spend on a wedding dress. If you are working on a tight budget, you might want to consider a pre-worn or rental dress. This will allow you to save money on the dress to spend on other priorities you might have.
The next consideration is the style and look of the dress. You'll find there are so many options on the market now, and the different materials that are used will influence the style of your dress. Some young girls dream of their wedding dress from the day they are born, thinking of the perfect princess dress that they would love to wear many years in the future. However, these dresses aren't always the most practical, which is why some women opt for a second dress for the reception to feel more comfortable. You could also just opt for a lighter dress for the ceremony, such as one that's made from lace or silk. These materials make it easier to move without assistance, and you'll be able to enjoy getting involved with all of the festivities until late at night.
The color of your wedding dress is another difficult decision. While white wedding dresses are the more traditional option, you'll find that ivory is another great option. Nowadays, people wear almost any color. It's not uncommon to see dramatic red or black wedding dresses, but you'll want to think more carefully about what your partner will wear if you do go with this option. Make sure you choose a color that matches the décor of your venue, and you'll feel comfortable throughout the day and in all of the photos that are taken.
Once you've chosen your wedding dress style with the help of our quiz today, it's time to then think about the accessories you opt for. Your shoes are the next thing to think about, and you might want heels, sandals, or flat shoes. Make sure you choose something you'll feel comfortable in or opt for a second pair of shoes to switch into later on in the day. Comfort should be one of the top things to keep in mind when planning every element of your wedding day. You don't want to feel stressed or uncomfortable all day long, so make sure you think about how you'll feel after wearing this outfit during this long day.
Are you ready to find out which wedding dress suits you the best? If the answer is yes, then let's get to it! Our quiz today will put your style and personality to the test to ask you twenty questions about your likes and dislikes ahead of your wedding day. We'll think about other elements of your wedding day, which will influence the choice of your wedding dress. Just answer honestly and choose the answer that sticks out to you the most. Good luck, and enjoy planning your upcoming wedding ceremony over the next few months!
We are sorry that this post was not useful for you!
Let us improve this post!
Tell us how we can improve this post?