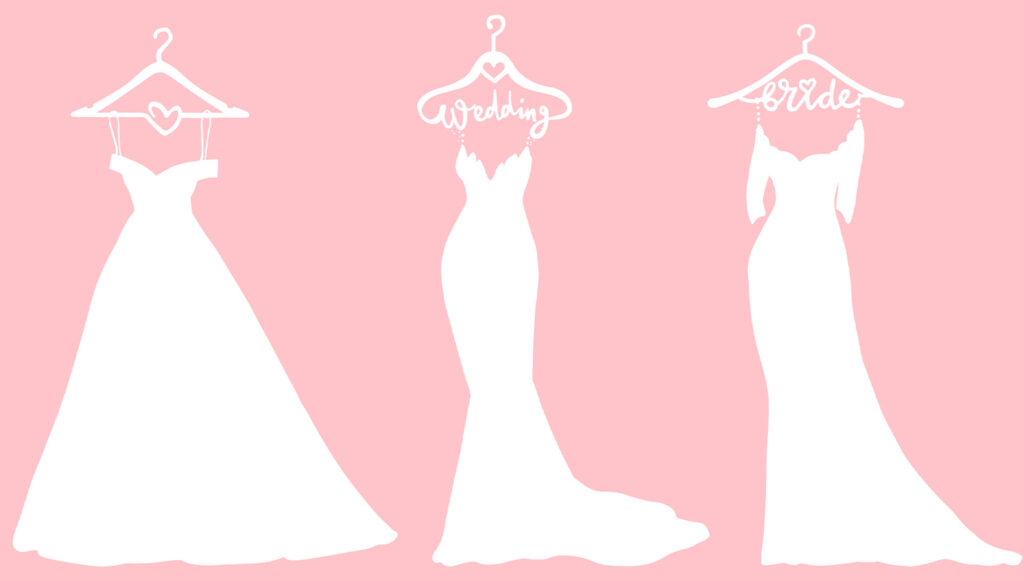 Advertisement
Advertisement
Are you currently planning your special and wonderful wedding day? Or do you just like to fantasize about it? Either way, take our special quiz to match a wedding dress for you! We will take into account your taste, silhouette and aesthetic preferences. Will you discover the wedding dress of your dreams with this Wedding Dress Quiz? Perhaps, that's why it's worth a try!
Do you know how to be a good wife? Click here for special quiz and lot of tips!
Your Perfect Wedding
Each of us has a different vision of the perfect wedding. It all depends on what we like, how we want to spend our time, whether we have a good relationship with our family and our sense of aesthetics. Do you already know what your ideal wedding will look like? Maybe you can find more inspiration here.
Most people prefer traditional weddings, where the bride is dressed in a white gown, after the ceremony everyone gathers for a banquet. Family and friends are invited, there is music that will appeal to everyone and to which you dance well. Delicate flower decorations, nice tableware, a set of dishes that everyone will enjoy.
Such a choice is always good, but some people sometimes deviate from this scheme and do things their own way. What extravagant wedding choices are in vogue now? We'll introduce them to you, and maybe you'll want to go wild too. After all, it's one such wonderful day!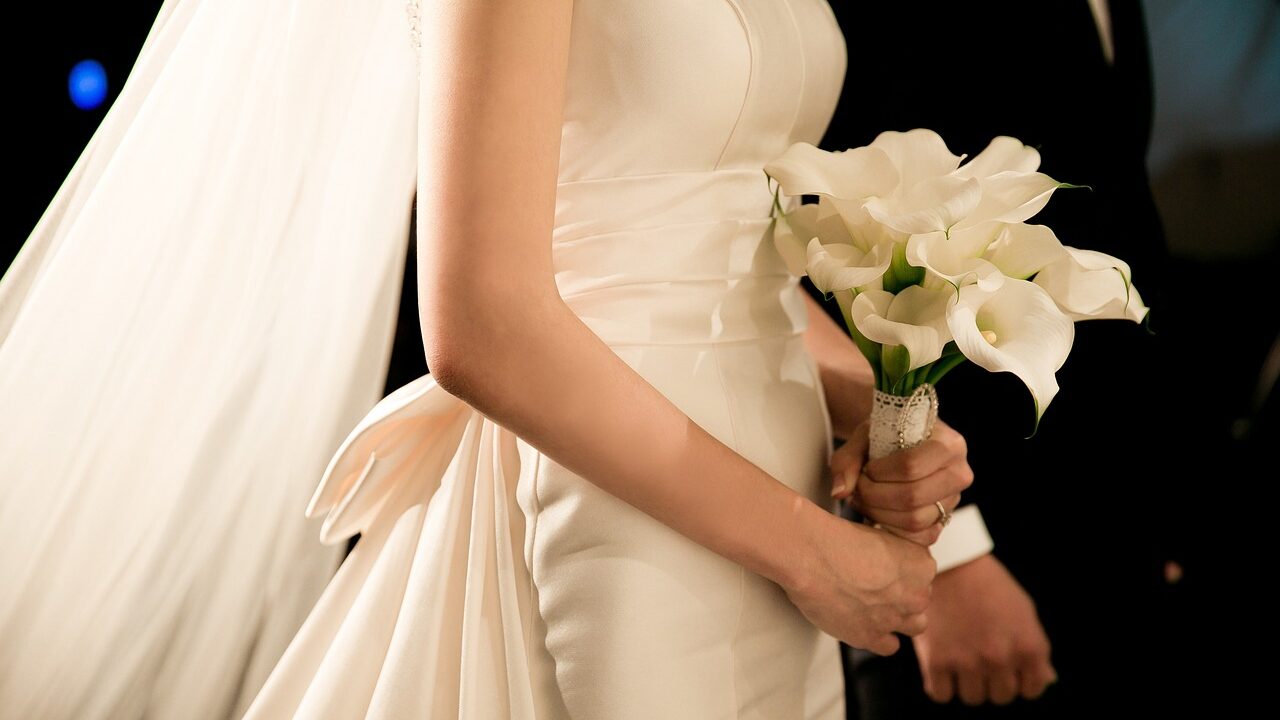 Different color wedding dress
White is the most common choice, but not all brides opt for this color when it comes to choosing a wedding dress. The more adventurous choose their favorite color, or simply one that looks good on them. Some want contrast and choose strong colors such as black or red. Others still opt for softness and choose pastel shades such as pink, blue, green.
Do you like such offbeat choices, or do you prefer the traditional approach? Also common are colorful details on a white dress, such as colorful ribbons, flowers or lace. Some people like to stand out and want to make their wedding unique. However, it is worth remembering that every wedding is unique and the most important thing is to make the young couple happy.
Unusual choice of music
People like different types of music, and some people want to have their favorite pieces at their wedding, even if they are not in the typical "wedding" style. For example, if someone likes rock or metal, they may want to hire such a band for their wedding.
However, if the bride and groom are worried that guests will be dissatisfied, they choose at least a few favorite songs to add variety and please everyone. And what kind of music would you like to have at your wedding and would you prefer to choose a DJ or a band? Everything is an individual choice and you should respect the young couple's choices, even if you don't like them.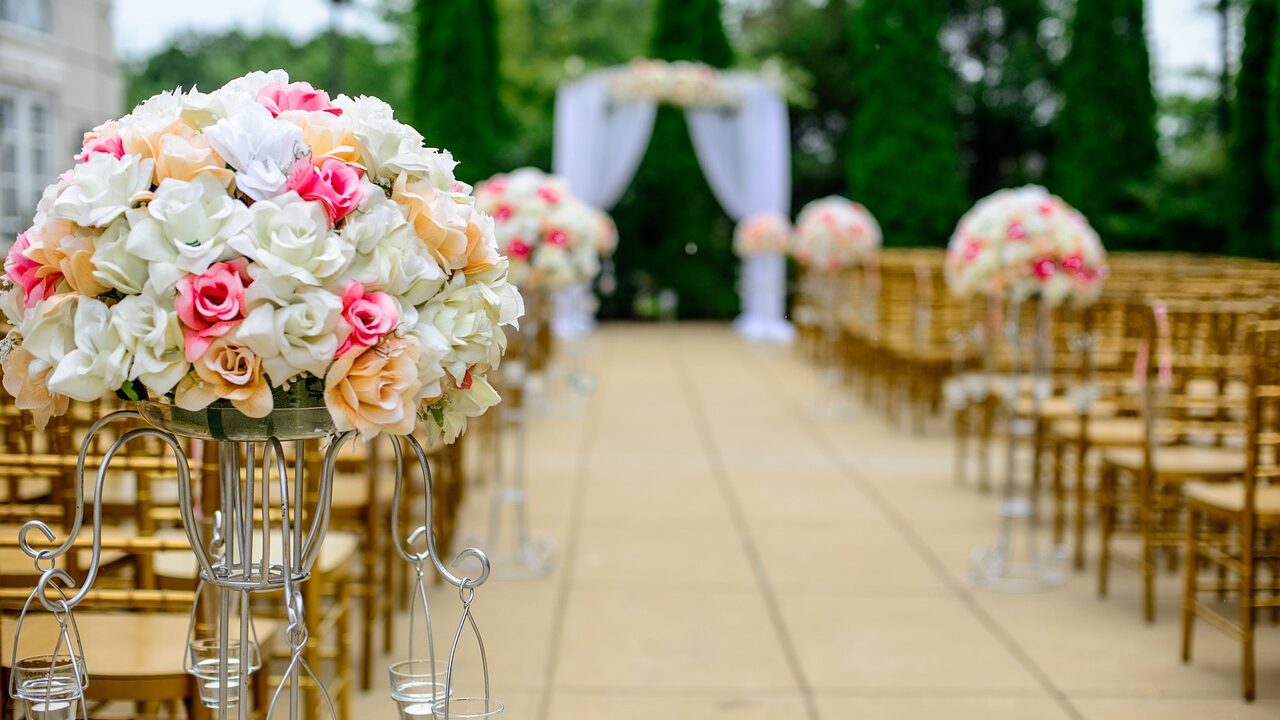 Weddings without children
This trend is becoming more common. Some people think that a wedding is not a suitable place for children. Weddings are there to focus all the attention on the bride and groom so that they can enjoy and celebrate this one day as they wish. Sometimes it happens that children brook, disturb and even spoil the fun. And some people simply don't like children, so they don't wish them on their most important day.
This opinion, however, is often not understood especially by parents who cannot imagine life without children. But if you get an invitation to a wedding without children, it is better not to come than to bring a child to spite everyone. Let's remember to respect each other, especially when we are a family.
Quiz for couples based on current trend – Black Cat Or Golden Retriever Quiz!
Wedding dresses necklines
We have already discussed weddings, now it's time for the main topic of this article – wedding dresses. There are many types of wedding dresses, there is a lot to choose from, and perhaps that is why this choice is so difficult to make. It all depends on what you like, what cut and accessories you prefer and what you look good in. Let's start with the types of necklines:
Square – A simple square neckline with thicker straps will be perfect for women who have a short neck and narrow shoulders, or if you just like it that way.
Sweetheart – Heart-shaped neckline gives romance and a Disney princess look. It exposes the hourglass figure well.
V-neck – if you want to optically reduce the bust and broad shoulders, then this choice will be the best.
Off-shoulder – They are versatile and feminine, looking good on tall women. If you want to expose your shoulders, be sure to choose the right bra.
Sleeves – if you prefer modest choices and don't like to expose your shoulders, choose dresses that are more built-in and have sleeves.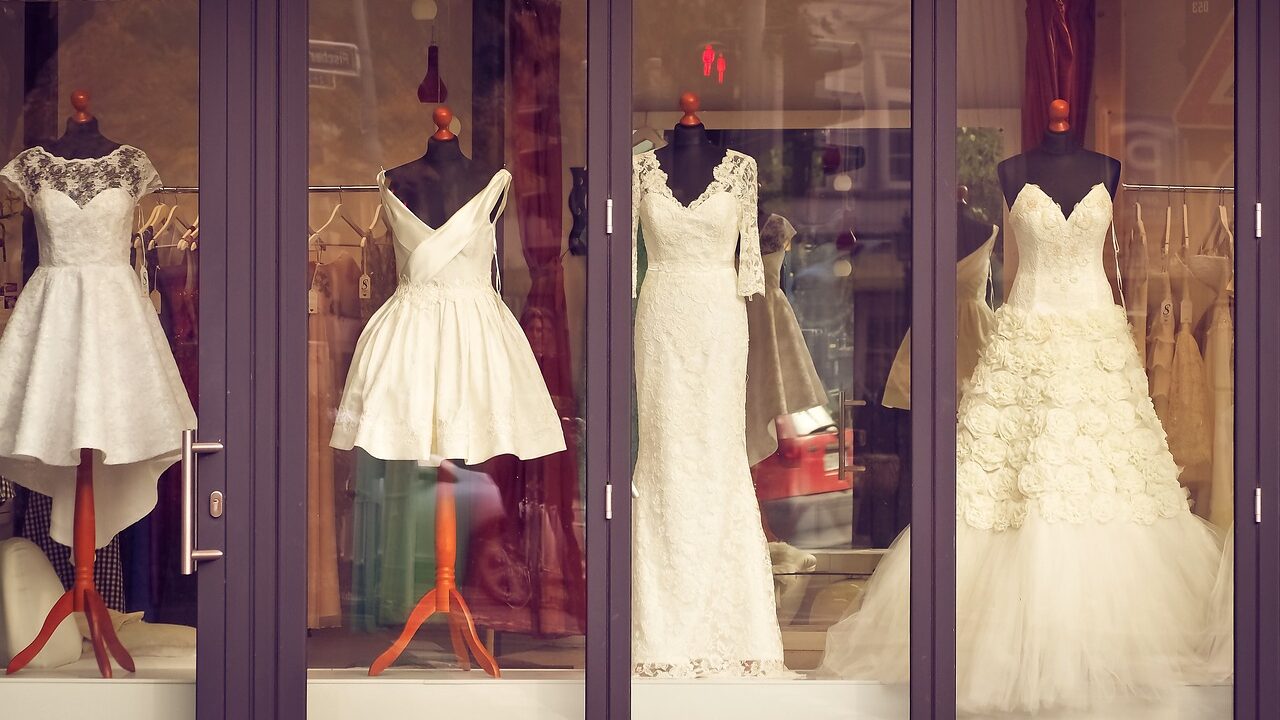 Wedding dress styles
Types of necklines are an important element when choosing a wedding dress. In addition to this, we also decide whether we prefer more spread-out gowns or more straight and fitted gowns. The material is also crucial, depending on whether we like lace, tulle or satin. And, of course, accessories – pearls, diamonds, flowers, or perhaps simple and plain gowns. Do you know your preferences for wedding dresses? Maybe these general types will help you make a choice:
Coquette – These wedding dresses are very delicate, romantic and feminine. Very often there are buffet sleeves, you can meet different types of necklines. They are usually flowing, have many layers of tulle or lace. Often decorated with floral elements, and the waist is emphasized by a corset.
Classic – Classic wedding dresses are usually without extras, made of smooth, shiny material. They have simple cuts and no layers. They often emphasize the silhouette and are very elegant.
Winter – For those who are getting married in the winter, this type is perfect. Such gowns usually have long sleeves and are sprinkled with brocade. They may have fur details or trims, or are embroidered with pearls. The best accessories for such dresses are fur jackets.
Non-traditional – Here there is no limit, non-traditional wedding dresses can be of different lengths and colors. These are more daring choices for determined and unique women.
What is the best dress for my figure?
If you want, above all, a dress that fits your figure perfectly and looks great on you, we can help you here too. If you have a pear silhouette, that is, you have narrow shoulders and wide hips, asymmetrical gowns, or those with buff sleeves and emphasizing the waist, are the best choice. Beware of wide, princess gowns, it's better to choose a straight, narrow or fitted skirt.
If, on the other hand, you have an hourglass figure, choose mermaid-style gowns with a heart-shaped neckline. Such a choice will emphasize your assets. For a straight and square figure, strapless gowns that expose your shoulders or even your back and wide skirts that accentuate your hips are good choices.
Do you know what type of figure do you have? Take our Kibbe Body Types and find out!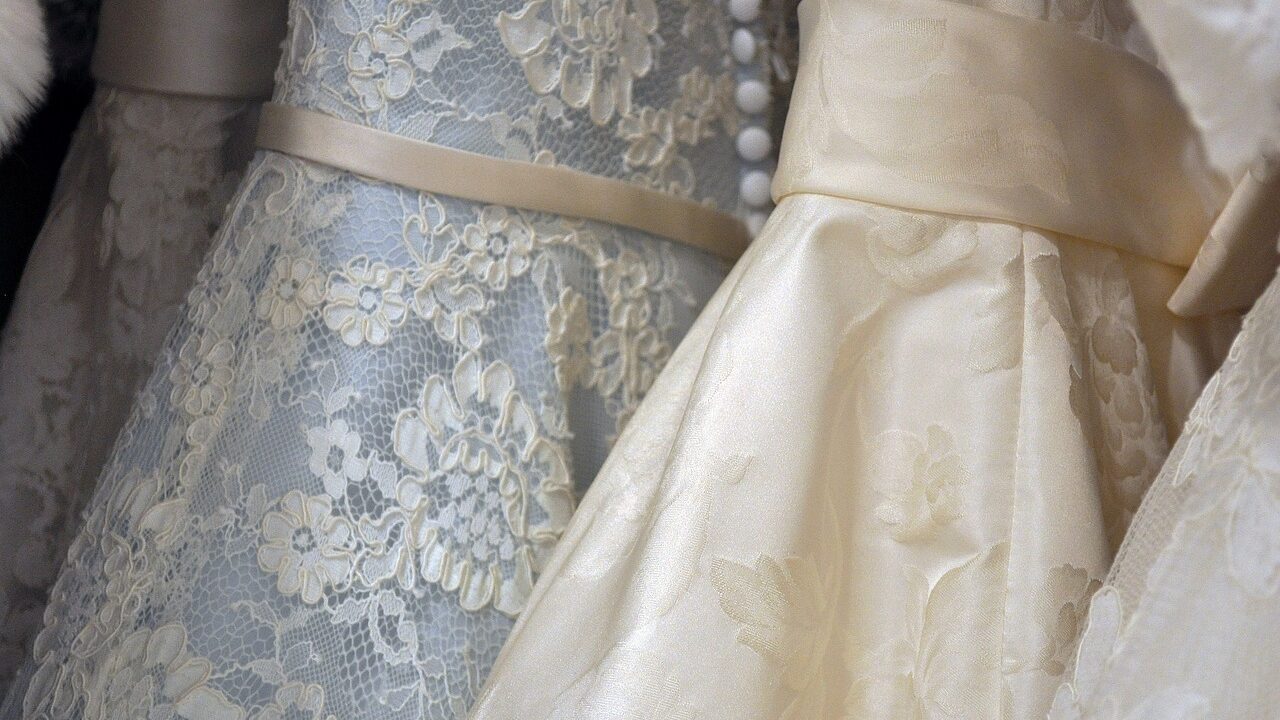 Do you already know which wedding dress you would choose? Take our fun Wedding Dress Quiz and see which one fits you best. We will take a lot of factors into consideration and choose the best suggestion for you!
Does this Wedding Dress Quiz take into account the different types of wedding dress bottoms?
Yes, the quiz takes into account different types of wedding skirts.
Will this quiz select the perfect dress for my figure?
Yes, the Wedding Dress Quiz body type selects the perfect wedding dress according to figure or preference.
Do the quiz results include pictures of the type of wedding dress selected for me?
Yes, this Wedding Dress Quiz will show you a picture of the wedding dress chosen for you.
Does this Wedding Dress Quiz also take into account non-traditional choices?
Yes, this quiz takes into account current trends and unusual choices.
We are sorry that this post was not useful for you!
Let us improve this post!
Tell us how we can improve this post?