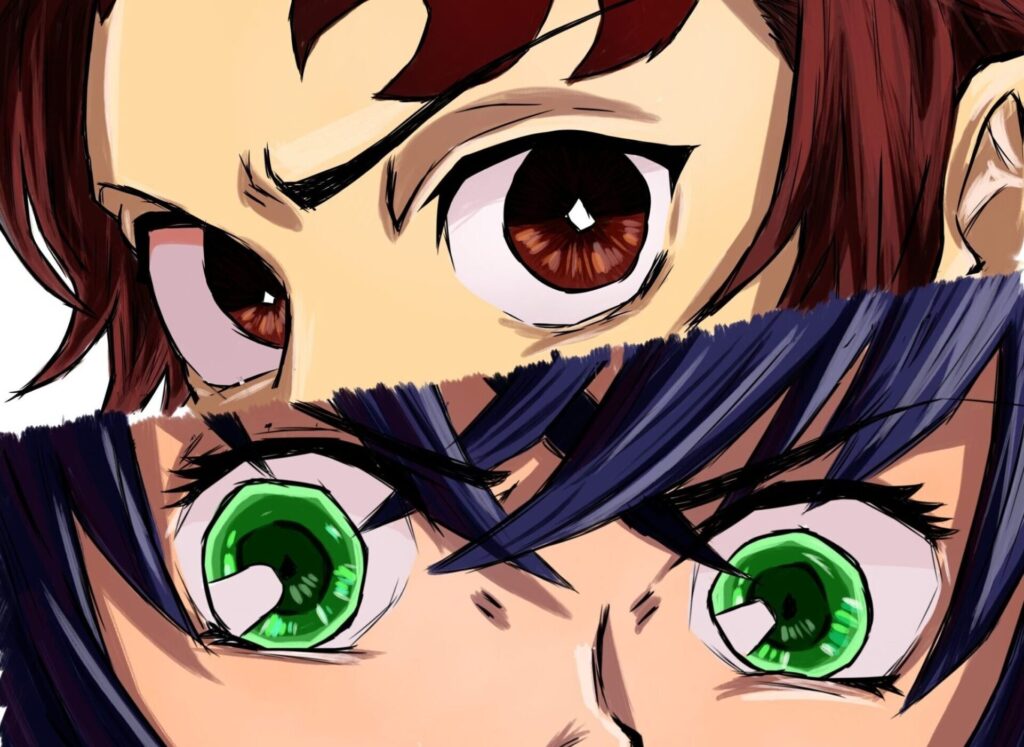 Advertisement
Advertisement
Demon Slayer is an incredibly popular manga series which was illustrated and written by Koyoharu Gotouge. The series follows the main character of Tanjiro Kamado, who aims to become a demon slayer after his younger sister turns into a demon. The series has been incredibly popular since its launch and is both an anime book and television series. Today we're going to find out which of the characters in the series you are most similar to. Let's take a look beforehand at what you can expect from our quiz and the main characters you might be matched with in our trivia today.
Demon Slayer is an anime series which has 26 episodes and was first shown in Japan between April and September of 2019. After that, there was a sequel in the form of a film in 2020, and the second season of the anime series came to our screens just recently, in October 2021. The fan base was excited to learn more about the characters they've grown to love and continue on further adventures with this group of unique characters. There are so many ways to get involved and immersed in the series, so it's no surprise that it's still as popular today as it was a few years ago.
By February of this year, the manga had sold over 150 million copies to date, which includes the digital versions of this manga. This means Demon Slayer has the prestigious title of the eighth best-selling manga in history. The manga and the anime both have been received well by fans and critics, and they are still as popular today as during their initial launch. You'll find that the series and manga have both won many awards, and it's become a very high grossing media franchise over the past few years. If you've never watched or read Demon Slayer, we highly encourage you to get involved with the series and learn more about its incredible cast of characters.
The story of Demon Slayer is based in Taisho-era Japan, and we meet Tanjiro and his sister Nezuko, who is cursed by demons. They become involved in the Demon Slayer Corps, which is a secret society that has been trying to fight against the demons for many years at this point. The demons can only be killed when they are decapitated by weapons that are made from Sun Steel, and there's a complex process to ensure they are properly killed. All of the Demon Salyers we meet in the series are human, and they use Breathing Styles to give them further strength and resistance during the battles they face.
As you can tell, it's a unique concept for a manga and anime, which is why it's attracted such a wide audience from around the world. Even if this isn't the typical type of media you consume, you'll find that in time, you'll get into the series and want to start exploring different manga. The character of Tanjiro is one of the potential characters you could be matched with today. He is intelligent and kind-hearted and lives with his family up in the mountains. After his father died, Tanjiro became the breadwinner for his family, putting extra strain on him at a young age. He started making trips to the nearby village with the aim of selling charcoal. However, everything changed during this visit, and that's where the story takes off as he learns to slay the demons that have taken over his family's life.
Are you ready to find out which Demon Slayer character you are most similar to? We'll put you through a series of twenty questions to find out which character you are best matched with and ensure our calculator gives you the answer that is right for you. You just need to answer each question honestly to ensure you get the right results but don't overthink it too much. It's all a bit of fun, and we encourage you to play at the same time as your friends and share your results online to see how you all do in the quiz today. Have fun finding out which Demon Slayer character you are, and make sure you catch up on the latest episodes after the quiz today!
We are sorry that this post was not useful for you!
Let us improve this post!
Tell us how we can improve this post?