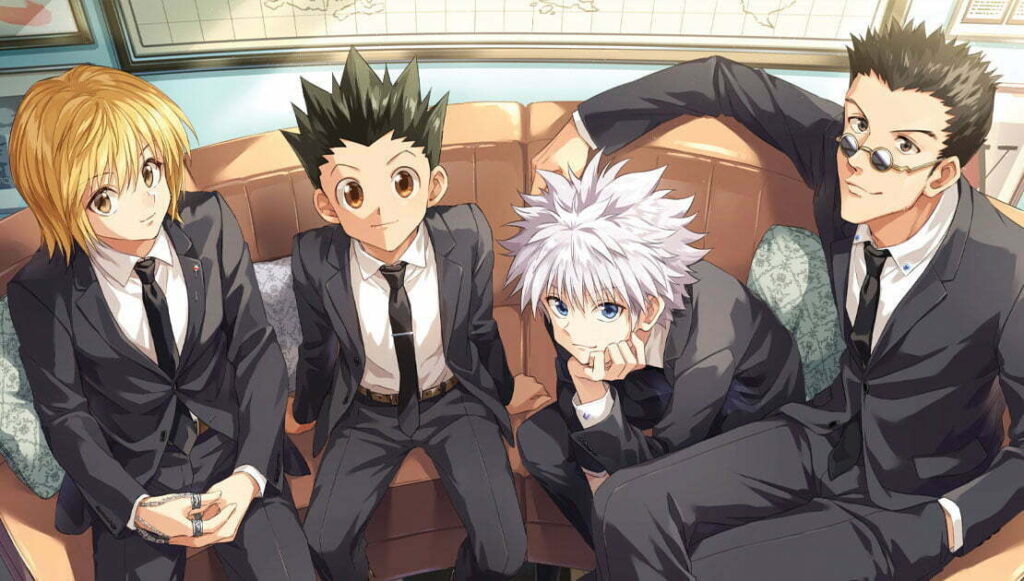 Advertisement
Advertisement
If you've been watching Hunter x Hunter for some time now, you no doubt have a favorite character in the series that you love seeing in each episode. Today we've created an interactive personality quiz that will test your likes and dislikes to see which character in Hunter x Hunter you are most similar to. Keep reading as we share a little more about the history and origin of this popular series and how it came to be.
Hunter x Hunter, which you will pronounce as hunter hunter, is a manga series that was written and illustrated by Yoshihiro Togashi in Japan. It has been serialized since 1998, but the manga has come and gone from time to time since 2006. The chapters had been collected into a whopping 26 volumes by 2018, which focus on a young boy who is called Gon Freecss. He discovers that his father is a world-famous Hunter, but his father sadly left him at a young age. His dad is a licensed professional who aims to hunt rare and unidentified animals and also hunts down lawless people and treasure. Gon goes on an incredible journey to become a Hunter himself while also hoping to track down his father.
On the journey, we meet other Hunters and also encounter paranormal creatures. These are some of the characters that you could be matched with in our quiz today, and we love getting to know more about the characters during the series. Hunter x Hunter was adapted into an anime television series, which has 62 episodes and was produced by Nippon Animation. It was shown on Fuji Television between 1999 and 2001, and there were also three original video animations with 30 episodes which were shown from 2002 to 2004. In 2011, fans were delighted to see the return of the show with a second anime series. This was created by Madhouse and shown on Nippon Television until 2014. With 148 new episodes, it allows a whole new fan base to learn about the characters we know and love.
The continuing releases of the anime and various other media products are why Hunter x Hunter has remained so popular for many years. There were also two animated theatrical films, which were released in 2013, and on top of that, video games, audio albums, and musicals were released. There really is something for everyone in the series, which is why fans from around the world have been so attracted to the story and characters for so many years. The manga was translated into English and then released in North America in 2005 by Viz Media. The same company has also licensed television shows, which were shown in 2009 and then from 2016 to 2019.
Hunter x Hunter has been a huge success over the years, both financially and critically. It's been one of the company's top-selling manga series, and by 2019, over 78 million copies were in circulation around the world. As the series has slowly rolled out in various forms, it's helped new audiences find this fantastic show and manga, and it's been passed down from generation to generation over the years. We love learning more about the Hunters, who are elite members of humanity that track down treasures, beasts, and individuals. They can go to locations that normal people can't, which makes the show so thrilling to watch. It's a completely different world to that of many other manga and anime, and that's why it's been so well received over the years.
Today we're going to put your personality to the test and see which of the Hunter x Hunter characters you are most similar to. To find the right match for you, we'll ask you twenty questions, which are all based on your interests and life. There are no incorrect answers, so you'll just want to select the answer that stands out to you each time. Take your time answering the questions, but there's no need to overthink your answers. Gather your friends and family who also love Hunter x Hunter together, and you can go head to head to see who you are all matched with. Have fun with our Hunter x Hunter quiz!
We are sorry that this post was not useful for you!
Let us improve this post!
Tell us how we can improve this post?