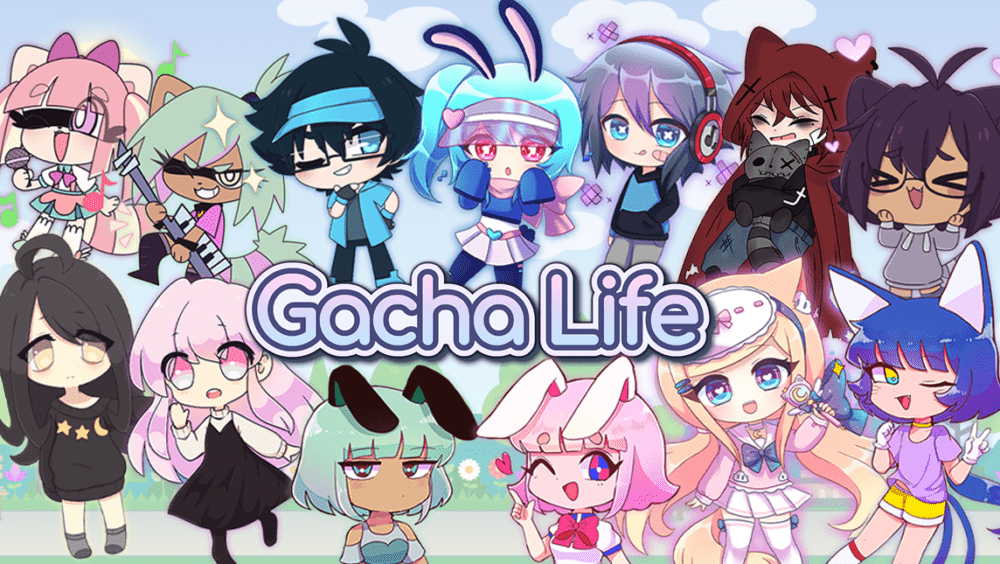 Advertisement
Advertisement
Hello everyone! Is your day going fine? Hope you're healthy and ready for a new quiz! Today we'll be talking about Gacha Life. This has been a popular app lately, and younger internet users seem to enjoy it notably.
It gained fame because you can use storytelling to share your anecdotes in short clips starring characters created by you. What's more, the figures you design are in anime style. Everyone loves anime these days, right?
This life simulation game was developed by Lunime and is available on PC, Android, and iOS. It has gained a lot of fans since October 2018, mainly among kids from age 6 to 14. The game starts by dressing up your characters. You can personalize them with different hairstyles, weapons, outfits, accessories, and other stuff. Up to 20 characters can be created and saved.
There are five main things you can do in the game. First of all, there's a studio feature. There, create scenes with up to 8 characters and share them on various platforms. You can also earn things to use in your clips or as gifts for your characters. It is possible to play mini-games that let us get gems. Of course, we use our favorite figures to test our skills in them. When you get to level 10, you have access to the chat feature. There's a new NPC mode, where you can make over 100 friends, talk to them, give them gifts and get to know them.
Characters created by you can be found in different locations in the game. With non-player characters, you can make friends. The higher the level of friendship, the more options are available. For example, at level 2, you get this character on the friends' list, and at level 3, you can give them a gift. There are also really many locations in the world of gacha. The main places can be seen on the map. These include Train Station, Park, Hometown, West of City, Gacha City, Back Alley, Beach. There is also a school which itself has a lot of rooms. There are also other realms such as Snowlands, Desert, Bamboo, Spookyville. The game has got plenty of secrets as well. I could describe all of them here, but I guess I'll leave that for you to discover. I can't completely take away your fun.
But you may ask 'what gacha means?'. Let me explain. Gacha game is a game with toy vending machine mechanics. The idea is to spend in-game currency to get random items. It can be earned by gameplay or bought with real money. Games of this kind are principally free-to-play and mobile. Although gacha games are free, this model turns out to be incredibly profitable. It was firstly used in the early 2010s in Japan. It is an integral part of Japanese gaming culture. The most successful games use it, not only in Japan but also in China and Korea.
Gacha games have numerous characters and other things that can be obtained only by pulling or spinning the gacha. Of course, it costs some amount of in-game currency. We always get a random item. If we want to get some seasonal stuff of our choosing, it always gets lots of spinning. In many games, these items are essential to progress. Sometimes, it is promised to get that desired item after a certain amount of trying. Even though some spins are free to have more, you need to pay. This is how these games get profit.
Gacha life obviously has ties to Japan, linked by 'gacha' in the title. Japan is the creator of anime that has become extremely popular worldwide. No wonder the game has characters modeled on this trend. The use of this style additionally attracts crowds of fans to the game. Are you keen on anime? Maybe then this game is for you? Create your anime character and play Gacha life to make your own series! Let out your creativity and show your best inventions by writing a plot that'll leave everyone in shock.
Have you ever played Gacha life? Would you like to try it? In today's quiz, you can see what character from presets you resemble. Just answer the twenty questions we prepared to get to know your result. We hope they'll inspire you to create your own characters. I hope you'll enjoy it, and the rest of your day will be great too. We'll see each other in the new quiz. Bye!
We are sorry that this post was not useful for you!
Let us improve this post!
Tell us how we can improve this post?