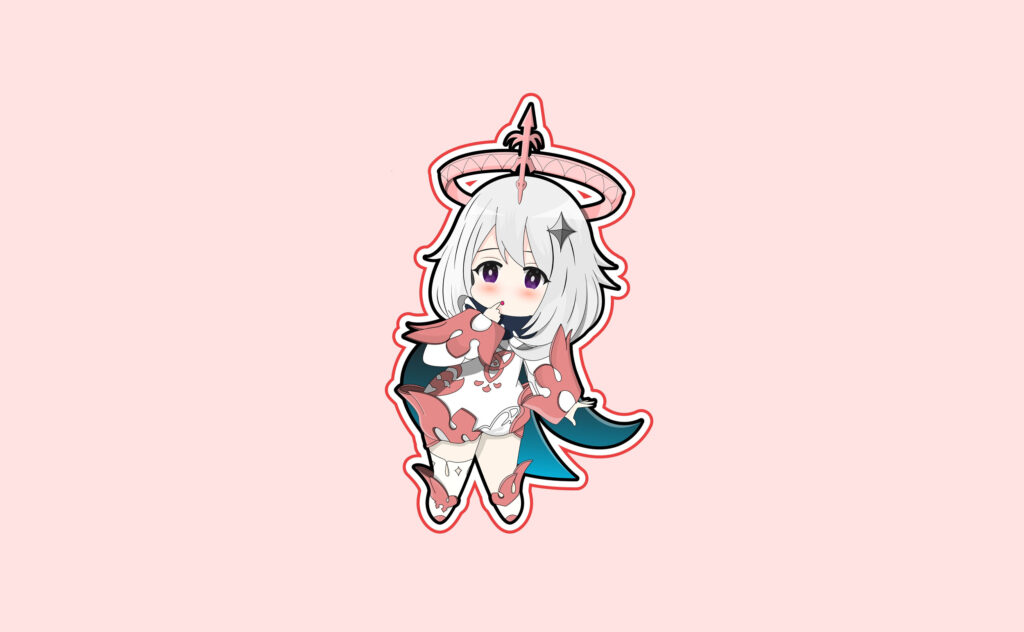 Advertisement
Advertisement
Hello traveler! Are you that one legendary traveler going around the world of Teyvat? I've been looking forward to meeting you. It's an honor to see you in person finally. Paimon asked me to show you around. I'll be her deputy, and I'll try to do my best to introduce you to the world of Genshin Impact. I mean, this quiz.
Who doesn't love video games? They're a perfect runaway from everyday problems. Especially if you can live in an enormous fantasy world, go on adventures, stumble upon secrets hidden for centuries, and basically, do everything you want. That is what Genshin Impact is all about! Have you ever dreamt about flying? In this game, you can get the firsthand experience of having wings and using them to take off and touch the sky. Definitely, you are not used to having limbs on your back, but you will surely quickly learn how to use them to get where you couldn't before. I am sure that it will be an absolute pleasure for you because it was for me and still is. The beautiful landscapes of all Teyvat countries will take your breath away on every flight. Are you ready to take off?
Genshin Impact is a game that can make our dreams come true without leaving the sofa. Everyone, at some point, wanted to travel around the world. Here, you can feel the feeling of being a traveler more than anywhere else. Paimon, your travel companion with many funny and ironic comments, will take away all the loneliness of traveling alone. She'll also take care of your good laugh. Make sure you give her enough food, though. She's going to get grumpy real quick if you do otherwise. Be aware she's pretty hot-tempered. (Hey, you little!!!) *angry noises in the background*. Don't mind it. Anyway, in this game, you can do far more than travel. You can go wherever you want because it has got an open world. And that is what gives us the real fun! You can explore every corner, and even in the weirdest places, you will find treasure chests, logical riddles to solve. Also, wherever you go, you will stumble on fruit trees, bushes with berries, a wide variety of plants and, other types of ingredients. They are needed to cook meals with many different benefits for your characters. Tasty meals will be vital during the fight with enemies.
Genshin Impact is an action RPG set in a fantasy world. Chinese studio miHoYo produced and released the game. I think, by now, everyone knows the relatable company's motto: 'Tech otakus save the world.'. The game is free to play and, it's available for PC, PlayStation, Android, and iOS. The combat system with opponents is based on the possibility of switching between characters and combining the elements they use. There are seven elements: Cryo, Dendro, Pyro, Hydro, Anemo, Electro, Geo. Different figures also use various types of weapons. Swords, claymores, bows, polearms, and catalysts are available. These developed, not repetitive characters and their stories make you unable to walk by Genshin Impact indifferently.
Teyvat, the fantastic world of this game, is home to seven different nations. Each of them has a ruler who represents one element. The main character travels through every one of them to find their long-lost twin. One of the siblings got captured by an unknown god, so the primary mission of the whole journey is to find that one person and get to know what happened. In the meantime, you'll be able to make many new friends and create unforgettable memories. Traveling is always connected with tasting delicious food in new, beautiful places. You can be sure that there will be a lot of that too!
During the game, we meet many playable characters. As you progress on your journey, you can get many of them from the 'Wish' feature. At the moment, there are 44 playable individuals. This number, however, continues to grow because Genshin is a game that is developing all the time. With each update, miHoYo adds new elements to the game and, the gameplay becomes more and more developed.
Have you wondered already with which one of Genshin Impact's characters are you alike? Who shares many suchlike features with you? I found a character that would be my equivalent in the game. I was excited that I found so many similarities between us. It is very nice to feel understood. When we meet someone similar, we often feel relieved and satisfied. Also, you can delve deeper into this character's story and feel like you're walking in their shoes. Wouldn't it be wonderful to feel the call of freedom and immerse yourself into the real world of the adventure? Quickly answer all the questions and go playing Genshin Impact to meet your counterpart!
We are sorry that this post was not useful for you!
Let us improve this post!
Tell us how we can improve this post?