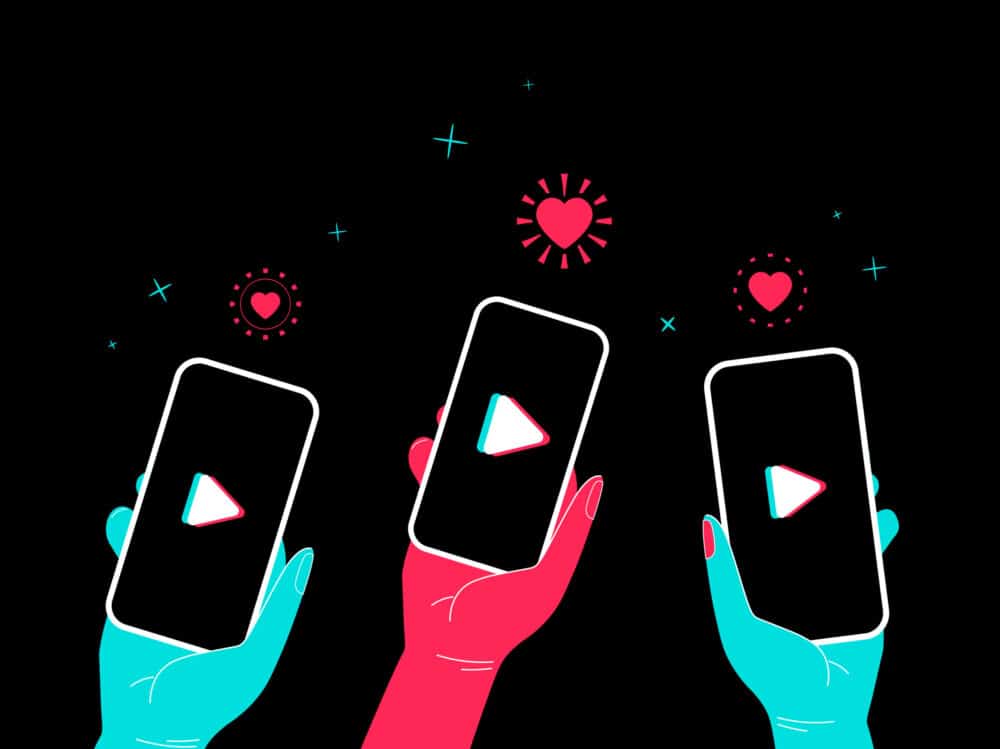 Advertisement
Advertisement
Hello guys! I hope your day is going smoothly and good things are happening. You're here today to find out what kind of content would be suitable for your TikTok account based on your personality and your answers to our questions. Of course, it's just for fun, so don't take it too seriously. However, I hope you'll get inspired by this quiz, and maybe it will be the start of your fame! Now let's talk about the undeniable leader among applications in recent years.
TikTok is a web application that allows you to view and record short videos. It was created by the Chinese company ByteDance in September 2016. In the beginning, the application was available mainly in Asia, but in 2017 ByteDance took over the competing application musica.ly, and TikTok flooded Europe immediately. In April 2020, the app was used by two billion users and became the most downloaded app in the world.
Probably every type of material can be found on TikTok. However, several leading forms can be distinguished. Lip-sync is a video where the user moves their lips and moves as if they were singing a song and playing in a music video. The more accurately and precisely this type of video is made, the better the effect! I guess we all love to pretend to be singing our best hits, right? Now you can add some outfits, prepare the scenography and turn your camera on! Many people tried, and now they got a bunch of loyal fans waiting for a new video. As for now, the most recognizable lipsync star is probably Bella Poarch. A few seconds spent jamming to the song got her the achievement of having the most popular clip among all social platforms.
Another top form on the main pages of users is stand-ups. These are short comedy appearances. This particular type of video may make older internet users think of the once-famous Vine. Various viral Vine comedy clips are still circulating on the internet, leaving bittersweet taste after their beloved app. Many Vine makers, however, decided to continue their TikTok careers. And they succeeded. For instance, Liza Koshy – the famous YouTuber once appreciated for her hilarious Vines, now continues to make fans laugh by creating funny comedy clips on TikTok. Liza loves to show her extraordinary dancing skills and thus never fails to brighten up even the darkest of our days. Be sure to catch up on her videos!
A large part of the materials in the application are people showing their skills. You can see people drawing, painting, playing, writing songs, or doing sport. Some people do it to keep track of their progress, others to get motivation, seek advice, or are just proud of what they've achieved and want to share it with others. A large group among these people is dancers taking part in many popular trends, flooding their channel with dance movements. Charli D'Amelio is appreciated by users for her incredible abilities in this field. In fact, whatever you do, you can share it on TikTok. If you are yourself and can get people interested, you will surely get a group of people who enjoy what you do. All it takes is a bit of charisma and familiarity with the camera, and you can go viral.
Some people gain popularity by creating various types of tutorials. These are, for example, makeup guides or life hacks. Others like to film videos on what to do in numerous hazardous situations. Some in a substantial style, others mocking. People love both of these types looking at the popularity of these things. When talking about tutorials, you can also mention short clips on fun facts that resemble this type of content. When a charismatic TikToker presents fascinating facts, people are eager to reach for more.
On the internet, there are plenty of people who love streaming. In this app, there's also such an option. It was sure that there would be many supporters of this possibility. Looking at the popularity and number of streams on YouTube, Instagram, Twitch, etc., streamers are quite a group of users on the internet, so TikTok could not miss this feature. Tiktokers love to use it to communicate with others, to get closer to their fans, or to collaborate with them.
Do you already have your TikTok channel? Or maybe you've always wanted to try your hand at this app? Will you be as hilarious as Liza Koshy in comedy-type clips? Or perhaps you have nice dance moves like Charli? The quiz we have prepared has 20 questions and can help you find an idea for fame, but first of all – your fun. Now answer all the questions and see what may suit the content of your channel! We are waiting for the next TikTok star or viral clip that will make us laugh to tears. Will you take up the challenge?
We are sorry that this post was not useful for you!
Let us improve this post!
Tell us how we can improve this post?