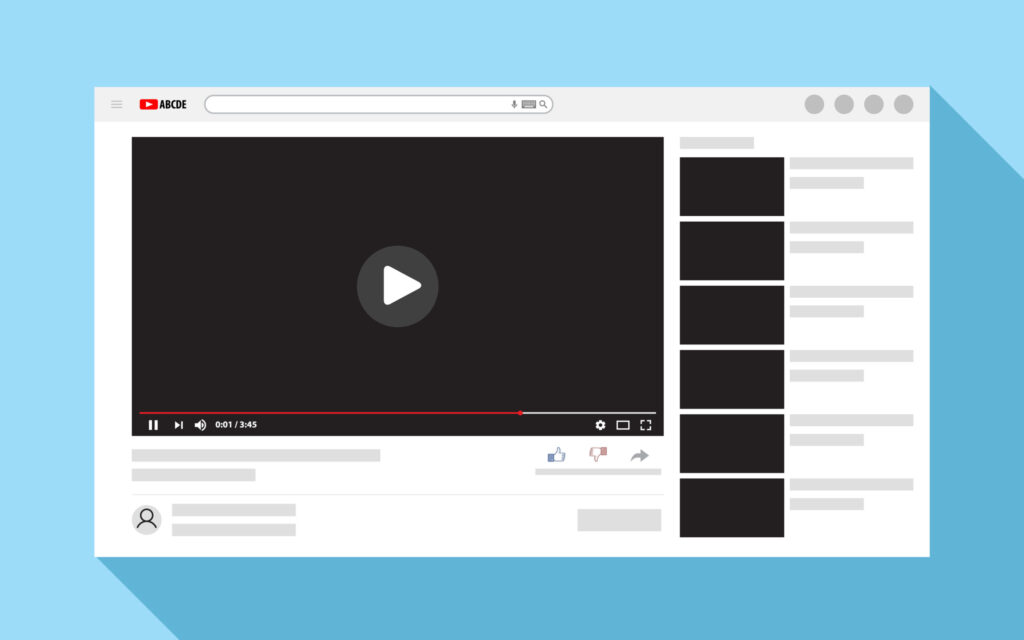 Advertisement
Advertisement
Hello boys and girls! Hope your day is going smoothly. Brace yourselves because we're going with full speed into a brand new quiz! Today's topic: most popular YouTubers. We all love immersing ourselves in a new gaming series of our favorite gamers or in a new funny vlog of our number one vlogger. Who's yours? What do you like to watch on YouTube? We'll talk about people that create all kinds of content, so you'll definitely find something for yourself.
There are a lot of types of videos on YouTube. The first one is commentary. It's a video where you can express your thoughts and opinions on some subject. The next we can highlight is how-to videos or simply tutorials. As the name suggests, this is about making things or doing something in the right way. YouTubers can help you with almost everything. Just type it into the search bar. What else can we find there? For example, challenges. There were many trends online, such as letting people in front of you decide what to eat. Popular channels such as The Ace Family did it, and people just loved that!
The other side of YouTube consists of reviews and unboxings. Simply it's a video where you show a product or a new thing that just reached your door. It certainly may be helpful if we want to buy something. YouTubers let us know if that thing is worth buying and how it really works. Sometimes it can save you from the worst mistake ever! This category has a lot to do with the 'top' lists where people express their opinion and rank games, songs, or products. You may now ask: what about music videos? Well, of course, there are plenty of it too. Besides that, you'll also find educational videos, docuseries, and narratives.
Lately, a big part of YouTube has been filled with ASMR. We talked about it a few days ago in a different quiz, but here we need to say that again. People love watching it, and YouTubers want to fulfill their need for these videos, and that's why lots of people try their best to create different kinds of ASMR and put it all online. Some people can't even fall asleep without playing a video like this. In addition, they are known to be beneficial for migraines and even depression. Clearly, they really are necessary on YouTube.
Now, let's talk about vloggers. This platform is full of this kind of content. What actually is vlogging? It's basically running a blog but in video form. You can vlog about pretty much everything. There's a variety of vlogging channels such as MrBeast, Dhar Mann, Mark Rober, or The Royalty Family. Many people focus on make-up in their vlogs as well. There are plenty of looks you can recreate thanks to watching people like James Charles, Tati, or NikkieTutorials. Our vloggers love putting up reactions too. There are people known for this type of content. We can highlight here: SSSniperwolf, who's also a well-known gamer-girl, and Kallmekris, the queen of comedy skits.
It would be an oversight to omit gamers when talking about YouTube. I think "let's play" was the backbone of this platform when it was first launched in 2005. Minecraft was especially popular at that time, and it still takes up a large part of all the content on the site. Today, games such as Fortnite, PUBG, Overwatch, Five Nights at Freddy's, Overwatch, and more also appear frequently. When talking about games, you should also mention gamers who are now at the forefront of popularity. I have to remark here: CoryxKenshin, Dream, TommyInnit, and Technoblade.
Admittedly, you can also find a lot of strange and disturbing material on Youtube. This is because everyone has access to this platform and can upload whatever they want. I'm sure each of you came across at least one such movie or channel, right? People with intensely twisted views, videos with incomprehensible or hidden content, too dark ARG (Alternate Reality Gaming), or scary clips intended to scare the viewer and become viral – all this is also a large part of YouTube. Some people love to theorize about all of this. Everyone! Be careful if you get on the dark side of YouTube!
Do you have your own YouTube channel? Or maybe you are thinking about creating it? What would you like to share on it? If you don't have an idea yet, perhaps this quiz will be your inspiration. And if you're not going to start your channel, just have fun solving it! Today we would like to present you twenty questions that we have meticulously prepared so that you can find out which YouTuber you resemble. Remember that all of this is just for fun, so don't take it too seriously. Be sure to share what you got with your friends and see for yourself what their result was!
We are sorry that this post was not useful for you!
Let us improve this post!
Tell us how we can improve this post?