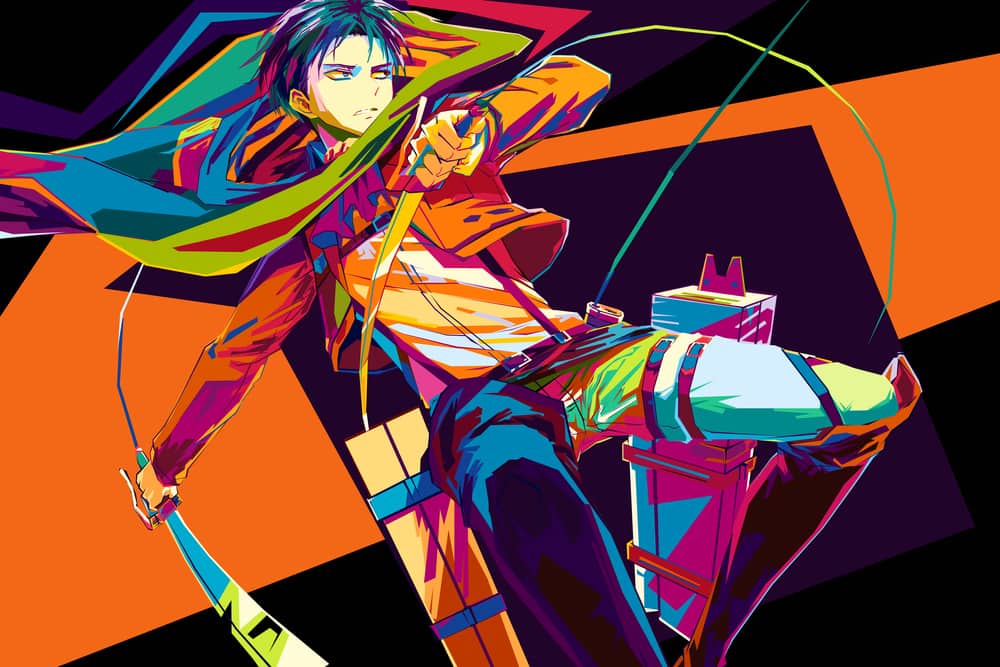 Advertisement
Advertisement
Hello, otakus! Today we have to raise an important subject. I mean – Attack on Titan. I'm sure all of you know this one. This is like a must-watch for anime fans. You certainly know what it is about, but let's bring it closer to recall the details just before the premiere of the last part of the fourth season. I hope this will allow you to get into the right atmosphere.
Attack on Titan is an anime based on manga of the same name. Hajime Isayama is the author and illustrator. The manga was released from the 9 of September 2009 to the 9 of April 2021. The anime was directed by Tetsurō Araki under Wit Studio in the first, second, and third season, and MAPPA in the fourth season. In Japan, it was played on MBS, Tokyo MX, FBS, TOS, HTB, TVA, BS11. The first season of the anime was released in 2013. It covers 34 chapters of the manga.
The whole story is set in a post-apocalyptic world where the remnant of humanity has taken refuge in a small area surrounded by enormous walls. They have to live locked up like caged birds. There are titans all over the territory just waiting to devour them. They resemble huge humanoid creatures. The strangest thing is that they don't have digestive systems, so it really feels like they're hunting for fun, not to satisfy their hunger. Most titans are between 2 and 15 meters tall. They seem to attack without thinking. Therefore, they can easily be confused. Nevertheless, they pose a threat because of their size, strength, and aggressive nature. It is easy to fall victim to them because of paralyzing fear.
Despite the frightening advantage of the titans over humans, they decided to fight them. Cadets who wish to join the military's ranks are trained in training camps. After that, they choose one among three sectors that were created to act against these enormous creatures. The first is The Military Police Regiment. It is the sector considered the most prestigious because its members care for the safety of the wealthiest inhabitants behind the last wall. In fact, it is the most corrupt and spoiled group. Only the top ten alumni from cadet squads can apply for the Military Police Regiment.
The next sector is The Garrison Regiment. It is the greatest of all. Cadets most often choose this option because they can come into contact with titans, but at the same time, they are relatively safe. They are most often stationed on walls, dealing with their protection and maintenance. On the top, no titan is likely to hurt them. Another of their tasks is to keep order among citizens.
The third sector is The Scout Regiment. Its members have the greatest and most direct contact with the titans. They deal with the exploration of territories beyond the walls and human expansion. Their fundamental mission is to get as much information about the titans as possible to regain control. Scout Regiment members are the most skilled in using the Omni-directional mobility gear. It is equipment that was created to fight against titans. It provides incredible mobility. It requires a lot of strength and a high level of skill, so using it is only possible thanks to the demanding training. However, when you've mastered it, you can really feel like a bird out of its cage. It was not without reason that their insignia shone with the wings of freedom that carried the hopes of humanity.
One day, mankind remembered the terror of life under their rule. 100 years of peace have been shattered in one second. They were all busy with everyday matters and did not expect their lives to turn upside down or simply wipe away like dust. Everything froze when a huge red hand appeared at the top of the 50-meter-high wall. A frightening head also emerged right behind her. Titan… But how is this possible ?! The biggest met had a maximum of 15 meters and had no chance of reaching even half of the walls' height. So why?! Everyone must have had this question in mind when they watched the titan destroying their idyllic life with one move. Their hearts trembled because there was nowhere to hide. Will mankind be destroyed?
Do you like Attack on Titan? Have you been waiting for a mystery hidden for so many years to be unraveled? What character did you identify with the most? By solving this quiz, which consists of 20 questions, you can find out your counterpart in this series. Do you have a feeling who it might be? See if we think the same. I wish you a lot of unforgettable experiences while watching the last part of my favorite series. There will never be an anime like this again in history! Make sure you check it out carefully. See you in the next Attack on Titan quiz!
We are sorry that this post was not useful for you!
Let us improve this post!
Tell us how we can improve this post?