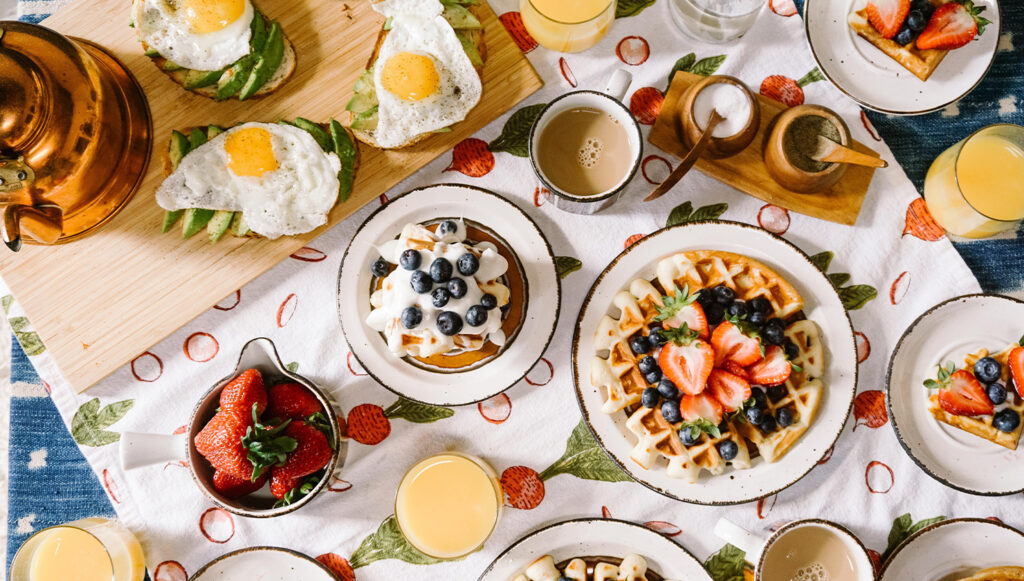 Advertisement
Advertisement
Hey everyone! Are you an active TikTok user? And do you like to try TikTok food trends? If so, you will love today's quiz! Answer twenty questions and see for yourself what viral TikTok food you would be!
TikTok food trends are specific food recipes and food-related fads on the social media platform TikTok. This content amassed popularity in 2020 during the COVID-19 pandemic, as many people cooked and ate at home and more people turned to social media for entertainment. While some TikTok users share their diets and recipes, others expand their brand or image on TikTok through step-by-step videos of easy and popular recipes. Users often refer to food-related content as "FoodTok."
The hashtags #TikTokFood and #FoodTok are used to identify food-related content and have been viewed 40.2 billion and 9.7 billion times respectively since the app's creation, according to the company. Food trends have had profound societal impacts on their millions of viewers. There has been increased popularity in youth cooking, conversations on body image, use of marketing of food products on social media, and food shortages due to mass trends. Certain TikTok content creators such as Eitan Bernath, Jeron Combs, and Emily Mariko have achieved fame by crafting recipes that have become food trends. They and their colleagues have developed recipes such as the leftover salmon bowl, baked feta cheese pasta, and pesto eggs.
TikTok food trends are sometimes seen or used as templates for a healthier, nutritional lifestyle for viewers to follow. However, many of these posts are created by users who lack professional qualifications to promote these ideas. Quite often, these food trends are associated with lifestyle tips, therefore influencing their diet, daily tasks, and personal routine. On the other hand, TikTok food trends can encourage and stimulate body positivity and allow people to promote the importance of self-satisfaction relating to body image if they so desire. These food trends can be an opportunity to express themselves and their personal diet choices, while also not conforming to the ideas created by novice users.
TikTok food trends have also caused food shortages of ingredients highlighted in viral videos. For example, the baked feta cheese pasta trend resulted in feta cheese shortages. Saxelby Cheesemongers, a cheese seller based in Rhode Island, was affected by this shortage. Its warehouse in Brooklyn usually sells about two thousand pounds of cheese per week to its regular customers in the city. However, after the video of feta cheese pasta was released, its distributor stated there was none in stock. Other cheese companies, such as Winnimere, reported similar impacts.
The easy-to-follow nature of TikTok food trends, recipes, and tutorial videos has led to an increase in youth interaction with the platform. TikTok has proved itself to be an accessible platform for teaching youth groups about basic cooking skills and nutrition. The short duration of TikTok videos has required more compressed and clear recipes, taking away from the complexity usually associated with cooking. With 92% of U.S. adolescents having access to the Internet daily, TikTok has become an extremely accessible source of information for them to gain practical information, including cooking skills.
A popular trend for college students was folding a tortilla wrap into 4 triangular pieces and filling it with at-home ingredients such as vegetables and cold meats. Jeremy Scheck, an undergraduate at Cornell University, began to create TikTok content about his passion for food and his recipes when the COVID-19 pandemic began in early 2020. When school transitioned online, Scheck shared trending recipes such as crispy potatoes and fried rice that sparked interest for college students like himself.
The popularity of TikTok recipes among college students may stem from their interest in staying away from fast food. These trends also help college students feel more comfortable in the kitchen.
TikTok has turned into a marketing platform for many brands as cooking-related products gained popularity in the past year. Surveys have proven that using TikTok as a marketing tool has been a successful investment for restaurants or individual food items. The instant feedback allows each company to discover what factors affect the popularity of their products through both reactions to and numbers of views of posts. For instance, Nutter Butter's TikTok has repeatedly dueted TikTok stars including Bella Poarch to reach a larger audience. Another example is when Dunkin' Donuts launched a collaboration with TikTok star Charli D'Amelio to promote a new beverage and the corporation as a whole. From this, Dunkin' cold brew sales rose 20% and 45% respectively in the first two days after the launch. On top of that, the first collaboration video concluded with a 57% increase in the Dunkin' mobile app downloads (corresponding to downloads within 90 days preceding).
Which TikTok viral food trend is your favorite? And which of them would you be based on your personality? Answer twenty questions and see for yourself now!
How many questions are there?
What can you get as a result?
Cloud Bread, Green Goddess Salad, Baked Oats, Pasta Chips, Orange Coffee
We are sorry that this post was not useful for you!
Let us improve this post!
Tell us how we can improve this post?