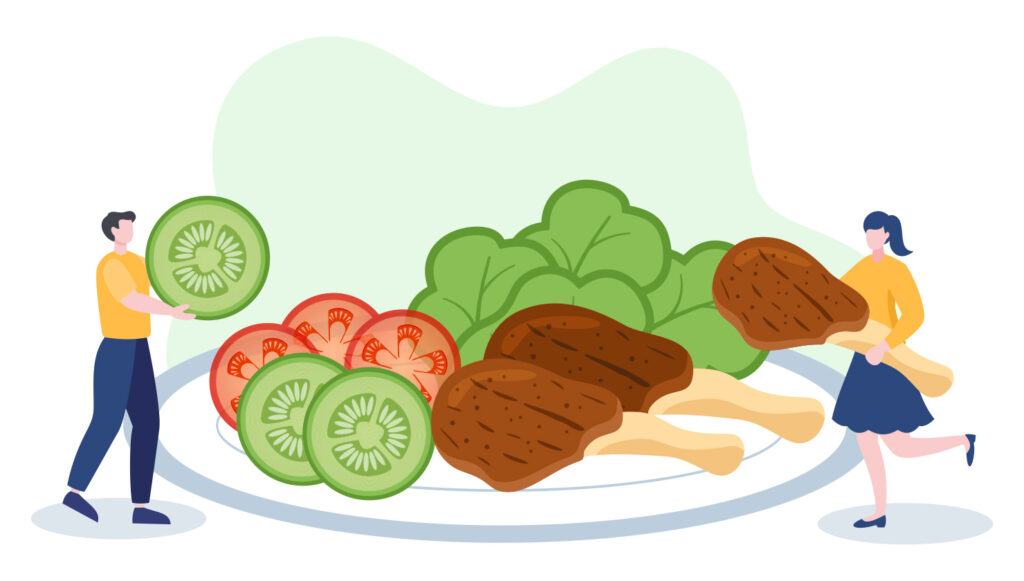 Advertisement
Advertisement
Heya! I know that you all came here because you are hungry or at least in the mood for cooking! I will try to make the introduction fast to not make you wait for the food too long! I know how difficult it can be to decide on what you want to eat. Especially, when you are not starving, but you just have the feeling, that it is a good time to cook something. I will present you with four of my favorite recipes, and if you still cannot decide- the quiz is made for you!
The first recipe I can recommend is "Pasta with asparagus!"
You have to prepare:
3 tbsp. of butter;
400 g of asparagus;
100 g of cherry tomatoes;
70 g of feta cheese;
50 g of parmesan cheese;
150g of penne pasta;
fresh basil;
salt;
100 g of chicken;
black pepper;
2 cloves of garlic;
20 g of milk.
At first, melt butter with garlic and add chicken. When it's fried, add chicken cut into cubes and add salt and pepper. When the chicken is done- add cut asparagus to the frying pan. After 3 minutes, add cherry tomatoes. Keep them on the pan for 5 minutes and pour the milk inside. Stir it all together and cook the pasta. Before removing the pasta, take 100ml of the pasta water and add it to the ingredients you have already prepared. Stir all together and add feta cheese and parmesan cheese. When pasta is done, add it to the sauce and stir together. Add fresh basil, and it is ready to eat!
It is a very easy recipe that takes so little time that you will be surprised!
Another recipe I want to show you is even simpler! It is a delicious "Pumpkin Soup!"
You have to prepare:
3 tbsp. of butter;
400 g of pumpkin;
200 g of potatoes;
2 onions;
70 g of feta cheese;
150g of red pepper;
fresh basil;
salt;
black pepper;
2 cloves of garlic;
50 g of greek yogurt.
We start by heating the oven to 392 degrees Fahrenheit. We prepare onion, pumpkin, and potatoes, and we bake them all together until they are soft (around 30 minutes). Then we blend it all. We add minced garlic, salt, black pepper, and greek yogurt. We heat it, and we put it on plates. When it is ready- we add feta cheese on top and some fresh basil. That dish will make you feel warm!
The next one I am presenting probably is your top! But do not make the decision too fast and solve the quiz to be sure that it is a day for the dish! Now we focus on a "Burger!"
You have to prepare:
3 bake rolls;
30 g of butter;
200 g of minced meat;
3 slices of cheddar cheese;
red onion;
mayonnaise;
ketchup;
6 slices of bacon;
30 g of peanut butter;
3 leaves of iceberg salad.
We start by preparing the meat. We form 3 burgers, add salt and pepper, and fry them in the butter. When the meat is ready, we take it off, put the onion on the pan, and fry it for 3 minutes. Then we take the onion off, and grill there our baked rolls. If the pan is too dry- add some more butter. We take the hot bread and put salad on it, then meat, cheddar, and onion, and we start preparing bacon. We put it on the frying pan and wait until it is done. We put the bacon on onion, then peanut butter. We mix mayonnaise and ketchup and we put it on the other half of the baked roll. We close it together and enjoy the flavor!
I am telling you about the salty dishes all the time, but maybe you would like to prepare something sweet right now! I have a solution for this! You can try to prepare my favorite dessert- "Brownie!"
Before preparing the cake, heat the oven up to 325 degrees.
You have to prepare:
250 g of butter;
3 bars of your favorite chocolate ( I used milk chocolate, but it also can be dark);
120 g of flour;
200 g of sugar;
3 eggs;
a little bit of milk;
3 tbsp. of your favorite sweet cream (I used Nutella).
We start with melting the butter and chocolate and mixing it together. Then we mix eggs and sugar. After this step, we add flour and stir it together with a spoon. Next, we add butter mixed with chocolate and put it all into the cake mold. We put the brownie in the oven for about 20-25 minutes. During that time we add some milk to our favorite cream, and we put it on our cake when it's done!
I hope that you like all of the recipes. The quiz I have prepared will help you with choosing the most accurate one for today! I am never wrong when it is about cooking and eating! You can trust me! Enjoy your quiz! Enjoy your cooking!
How many questions are there in the quiz?
There are 20 questions in the quiz.
What can be the result of the quiz?
The result can be: Pasta, Soup, Brownie, Burger
We are sorry that this post was not useful for you!
Let us improve this post!
Tell us how we can improve this post?