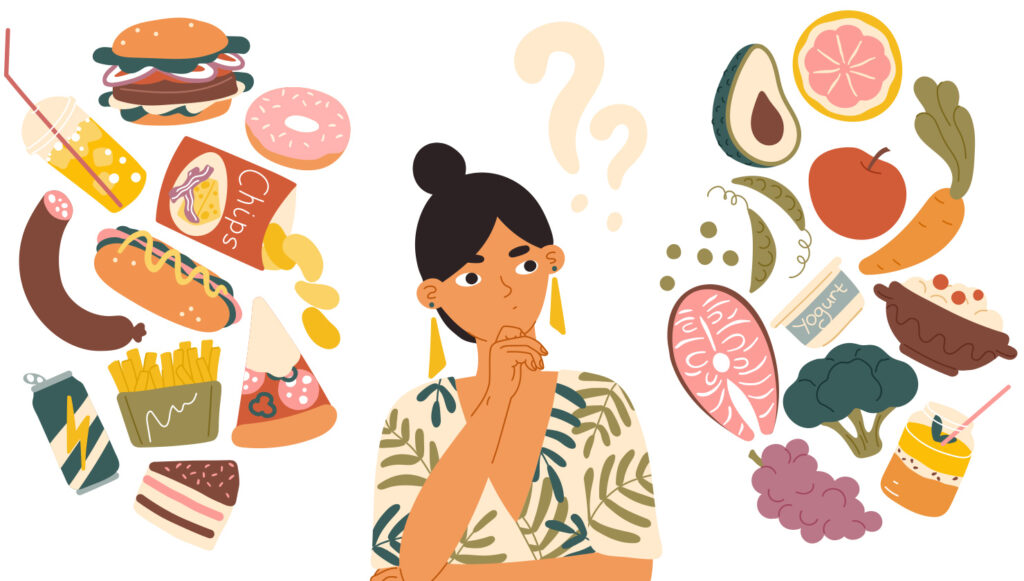 Advertisement
Advertisement
Hi there everyone! Do you like fast food? Don't be too embarrassed to say that you do. Even if you eat healthily, I'm sure fast food is your guilty pleasure. Don't worry, it's the same for all of us! Which fast-food chain is your favorite? Let's bring closer some of them, and let's see what they have to offer.
The first chain is, of course, McDonald's! It is an American multinational fast-food corporation, founded in 1940 as a restaurant operated by Richard and Maurice McDonald, in San Bernardino, California, United States. McDonald's is the world's largest restaurant chain by revenue, serving over 69 million customers daily in over 100 countries across 37,855 outlets as of 2018. Although McDonald's is best known for its hamburgers, cheeseburgers, and french fries, they feature chicken products, breakfast items, soft drinks, milkshakes, wraps, and desserts. The company also added salads, fish, smoothies, and fruit in response to changing consumer tastes and a negative backlash because of the unhealthiness of their food.
The second widely popular chain is Starbucks. It is an American multinational chain of coffeehouses and roastery reserves headquartered in Seattle, Washington. It is the world's largest coffeehouse chain. As of November 2021, the company had 33,833 stores in 80 countries, 15,444 in the United States. Out of Starbucks' U.S.-based stores, over 8,900 are company-operated, while the remainder is licensed. Starbucks serves hot and cold drinks, whole-bean coffee, micro-ground instant coffee, espresso, caffe latte, full and loose-leaf teas, juices, Frappuccino beverages, pastries, and snacks. Some offerings are seasonal or specific to the locality of the store. Depending on the country, most locations provide free Wi-Fi internet access.
The third chain that shouldn't be forgotten is Chick-fil-A! It is one of the largest American fast food restaurant chains and the largest whose specialty is chicken sandwiches. Its headquarters is in College Park, Georgia. The company operates 2,815 restaurants, primarily in the United States, with locations in 47 states, the District of Columbia, and Puerto Rico. Future restaurants are planned in Hawaii and will bring their presence to 48 states and 2 territories in the US. Though its former locations in the United Kingdom and South Africa are closed, Chick-fil-A's restaurants in Canada remain open. The restaurant serves breakfast before transitioning to its lunch and dinner menu. Chick-fil-A also offers customers catered selections from its menu for special events.
The fourth chain is Taco Bell. It is an American-based chain of fast-food restaurants originating in Irvine, California. The restaurants serve a variety of Mexican-inspired foods, including tacos, burritos, quesadillas, nachos, novelty, and specialty items. As of 2018, Taco Bell serves over two billion customers each year. They have 7,072 restaurants, and more than 93 percent are owned and operated by independent franchisees and licensees. Taco Bell was founded by Glen Bell, an entrepreneur who first opened a hot dog stand called Bell's Drive-In in San Bernardino in 1948. Bell watched long lines of customers at a Mexican restaurant called the Mitla Cafe, located across the street, which became famous among residents for its hard-shelled tacos. Bell attempted to reverse-engineer the recipe, and eventually, the owners allowed him to see how the tacos were made. He took what he had learned and opened a new stand in 1951. The name underwent several changes, from Taco-Tia through El Taco, before settling on Taco Bell.
The fifth chain is Burger King. It is an American multinational chain of hamburger fast-food restaurants. As of December 31, 2018, Burger King reported 17,796 outlets in 100 countries. Nearly half are located in the United States, and 99.7% are privately owned and operated, with its new owners moving to an almost entirely franchised model in 2013. Burger King has historically used several variations of franchising to expand its operations. Burger King's menu has expanded from a basic offering of burgers, French fries, sodas, and milkshakes to a larger and more diverse set of products. In 1957, the "Whopper" became the first major addition to the menu, and it has become Burger King's signature product since.
The last chain we'll talk about today is Subway. It is an American multi-national fast food restaurant franchise that primarily sells submarine sandwiches, wraps, salads, and beverages. Subway serves an array of topping choices, allowing to choose which toppings are included in their sandwich. The longtime Subway slogan, "Eat Fresh", is intended to indicate the fresh ingredients used in their sandwiches. It was the fastest-growing franchise in 2015 and, as of June 2021, had 37,540 locations in more than 100 countries and territories. More than half its locations are in the United States. It also is the largest single-brand restaurant chain, and the largest restaurant operator, in the world.
There are tons of different fast-food chains with a very varied menu. What kind of fast food do you like the most? And which of them would we match with you knowing only your answers to a bunch of personality questions? Answer twenty of them and check it out now!
How many questions are there?
How many different results are there?
You can get 4 different results according to how many points you will get.
We are sorry that this post was not useful for you!
Let us improve this post!
Tell us how we can improve this post?