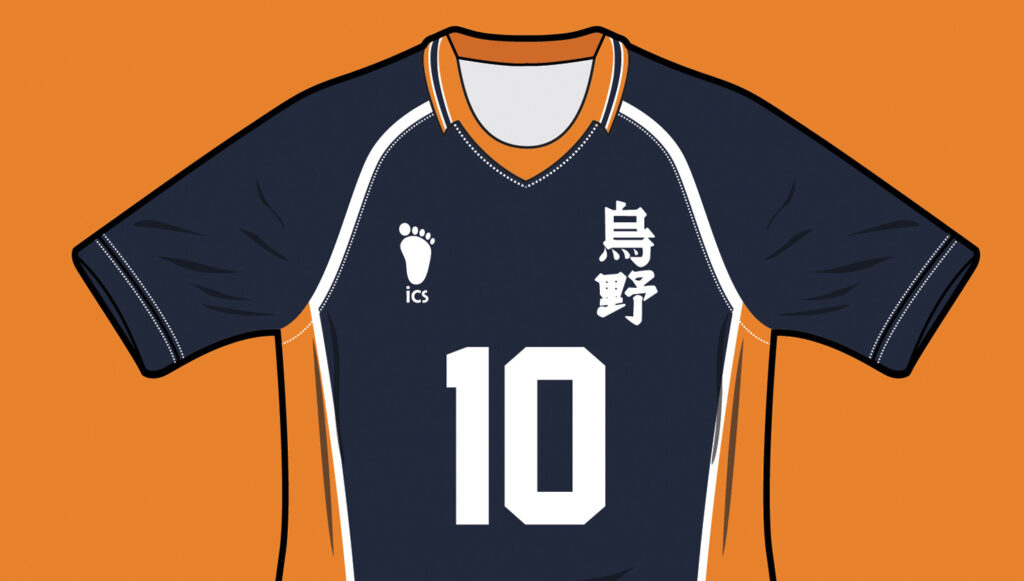 Advertisement
Advertisement
Hey everyone! Do you like Haikyuu? If so, today's quiz is for you. But don't worry if you've never watched it, nothing is lost. We invite you to the quiz that will show you what Haikyuu character you are.
Haikyuu!! is a Japanese manga series written and illustrated by Haruichi Furudate. The story follows Shoyo Hinata, a boy determined to become a great volleyball player despite his small stature. It was serialized in Shueisha's Weekly Shōnen Jump from February 2012 to July 2020, with its chapters collected in forty-five tankōbon volumes.
An anime television series adaptation by Production I.G aired from April 2014 to September 2014, with 25 episodes. A second season aired from October 2015 to March 2016, with 25 episodes. A third season aired from October 2016 to December 2016, with 10 episodes. A fourth season was announced during the Jump Festa '19 and was planned for release in two cours, the first cour of 13 episodes aired from January to April 2020, and the second cour of 12 episodes aired from October to December 2020.
In North America, the manga has been licensed by Viz Media, while the anime series has been licensed for digital and home release by Sentai Filmworks.
Both the manga and anime have been met with positive responses. The manga won the 61st Shogakukan Manga Award for best shōnen manga in 2017. As of November 2020, Haikyuu!! had over 50 million copies in circulation.
Junior high school student, Shoyo Hinata, becomes obsessed with volleyball after catching a glimpse of Karasuno High School playing in Nationals on TV. Of short stature himself, Hinata is inspired by a player nicknamed 'The Little Giant', Karasuno's short but talented wing spiker. Though inexperienced, Hinata is athletic and has an impressive vertical jump. He joins his school's volleyball club – only to find he is its sole member, forcing him to spend the next two years trying to convince other students to help him practice.
In the third and final year of junior high, some of Hinata's friends agree to join the club so he can compete in a tournament. In his first official game ever, they suffer a crushing defeat to the team favored to win the tournament – that included third-year Tobio Kageyama, a prodigy setter nicknamed 'The King of the Court' for both his skill and his brutal play style. The two spark a short rivalry, and after the game, Hinata vows to defeat Kageyama in high school.
Hinata studies and is accepted to Karasuno, the same high school the "Little Giant" played for, but is shocked to discover that Kageyama has also chosen to attend Karasuno. Karasuno is revealed to have lost its reputation as a powerhouse school following the era of the Little Giant, often being referred to as 'The Wingless Crows' by other local teams. However, by combining Kageyama's genius setting skills with Hinata's remarkable athleticism, the duo creates an explosive new volleyball tactic and develops an unexpected but powerful setter-spiker partnership.
Along the way, Hinata and Kageyama push each other into reaching their full potential, and Hinata develops relationships with his first real team, thus beginning Karasuno's journey of redemption to restore their reputation and make it to the Nationals.
In November 2019, Polygon named Haikyuu!! one of the best anime of the 2010s, and Crunchyroll listed it in their "Top 100 best anime of the 2010s". IGN also listed Haikyuu!! among the best anime series of the 2010s, and nominated it for Best Anime Series of 2016. According to Crunchyroll, Haikyuu!! was one of the top 10 streamed anime in the UK, Canada, Oceania, Mexico, and Brazil on their streaming service during the winter 2020 anime season.
Kim Yeon-kyoung, captain of the South Korean National Women's Volleyball team, reacted to and analyzed Karasuno's final rally against Aoba Johsai in season 2, expressing that while a few moments were exaggerated and impossible to do in real life, she was pleasantly surprised by its portrayal of high-level volleyball and thought it was "fun to watch". She noted that the creator "is a person with a high level of volleyball knowledge".
Melina Dargis of The Fandom Post praised its development of a team mentality with multiple characters rather than individuals, serving to emphasize that volleyball "is not an individual event, but a team sport". Noelle Ogawa of Crunchyroll praised it for its portrayal of personal growth, emphasizing its dependence on having the "right people and the right environment to bloom in." Rebecca Silverman of Anime News Network commented on the development of non-players like Karasuno's team manager, Kiyoko, stating that "her triumphant jump as she brings Hinata his lost sneakers is a beautiful statement of the fact that she's just as much a part of the team as any of the boys". Silverman also comments on the anime's attention to detail, noting the inclusion of deep breaths in, the movement of muscles in players' legs, and point-of-view shots that follow the ball during rallies.
Do you like volleyball? Or maybe you dreamed about playing like the guys from Haikyuu? Today you can imagine that you are part of the team. What character from Haikyuu are you? Answer the twenty questions in this quiz and see for yourself now!
How many questions are there?
What can you get as a result?
Shōyō Hinata, Tobio Kageyama, Daichi Sawamura, Ryūnosuke Tanaka, Asahi Azumane
We are sorry that this post was not useful for you!
Let us improve this post!
Tell us how we can improve this post?