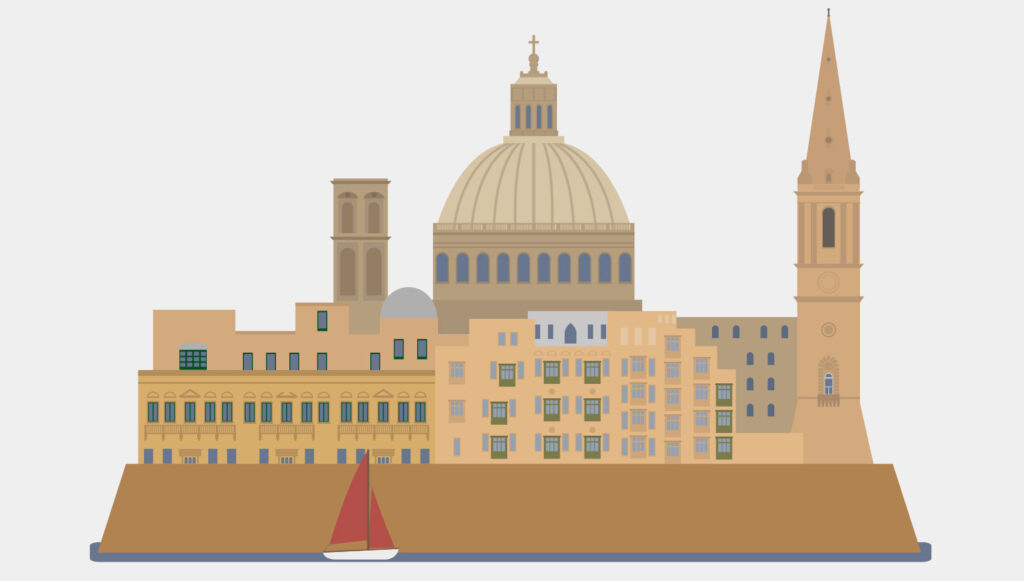 Advertisement
Advertisement
Hello everyone! Welcome back to your favorite quizzes website! I hope you visit us regularly and that you will like the quiz I have prepared! I have to be honest- this one will be a bit challenging for sure, but it is going to bring you as much fun as always! Prepare your atlas because I bet this might be helpful today! I am taking you on a trip around the world. To be more precise, on a trip around the capital cities of various countries! Fasten your seatbelts and get ready for the 20 questions I have prepared!
But first things first. Now, I will make you more relaxed before taking the challenge. I will tell you some interesting facts about my favorite capital cities!
My number one is a city of love. It is the most beautiful city in France. Do you already know what I am talking about? Of course, it is Paris! If you still have not visited this one, you should book your tickets now! It is worth seeing, especially in spring! The city may seem to be well known, but it has a lot of secrets that not many people know. You probably know the Statue of Liberty, which is in New York. But did you know that Paris has 5 of them?! They are replicas of the one from the United States. Anyway, also the original was gifted by the French! Isn't it interesting how the two cultures cross together? I think Paris could be called not only "a city of light" but also "a city of the first times." Did you know that the first photo has been taken there?! The same applies to the very first "Bloody Mary!" But what was not invented there was putting love locks on bridges, Since it was in Serbia.
When you go to Paris, you feel almost unstoppable. It is not only about the feeling of freedom and love in the air. It is also because they do not have any stop signs on their roads. That is an unusual thing. I have never been to any other European city without that sign.
And the last thing I want to mention about Paris is Louvre Museum. Have you been there? Or have you seen pictures of it? At first, it seems to be quite small from the outside. But did you know that it would take 200 days to see everything there? It is a huge building with plenty of enormous art. I truly recommend visiting this museum even if you are not a fan of art!
Now, I am taking you to the other part of the world- to my other favorite place. Are your seatbelts still fastened? Because we are going Downunder! I am sure you all know Australia, but probably most of you do not know its capital city! Did you say "Sidney?" And here I hot you! Many people think that Sidney is the capital city of Australia. That may be because of the Opera house and its popularity of this one. But the correct answer is different. The capital city of Australia is Canberra! It is located at the northern end of the Australian Capital Territory. The name of the capital city comes from the original language of Aborigines, and it means "meeting place." You might have not heard of Canberra until today, but it has its own NASA base there! It is one of the three Deep Space Communication Complex stations in the world! Shouldn't the place be more popular? What is also very interesting about the capital city of Australia is that its suburbs have names from the previous Prime Ministers! Would not you like to live on the street of Cook, Watson, or Fisher? That was a great idea to name them like that! This place is also well-known for hosting many different nationalities. It is a fantastic feeling to create a community with so many various people. You should visit the multi-cultural city as soon as possible! If you have been thinking of booking the tickets but waiting for a recommendation- here it is! I hope to see you there because I am planning my trip there currently.
Now, when you heard about my two favorite capital cities in the world. I hope you will try to solve the quiz I have prepared. As I said before, it consists of 20 questions that have different levels of difficulty. Do not worry if your score is not the best because some of the questions can be really challenging. You can use your atlas or the internet. It is also a great idea to challenge your friends. Who is going to have a higher score? How do you think?! No matter who wins, what counts the most is fun! Good luck!
How many questions are there in the quiz?
There are 20 questions in the quiz.
What is the result of the quiz going to tell you?
It is going to tell you how good you know the capital cities.
We are sorry that this post was not useful for you!
Let us improve this post!
Tell us how we can improve this post?