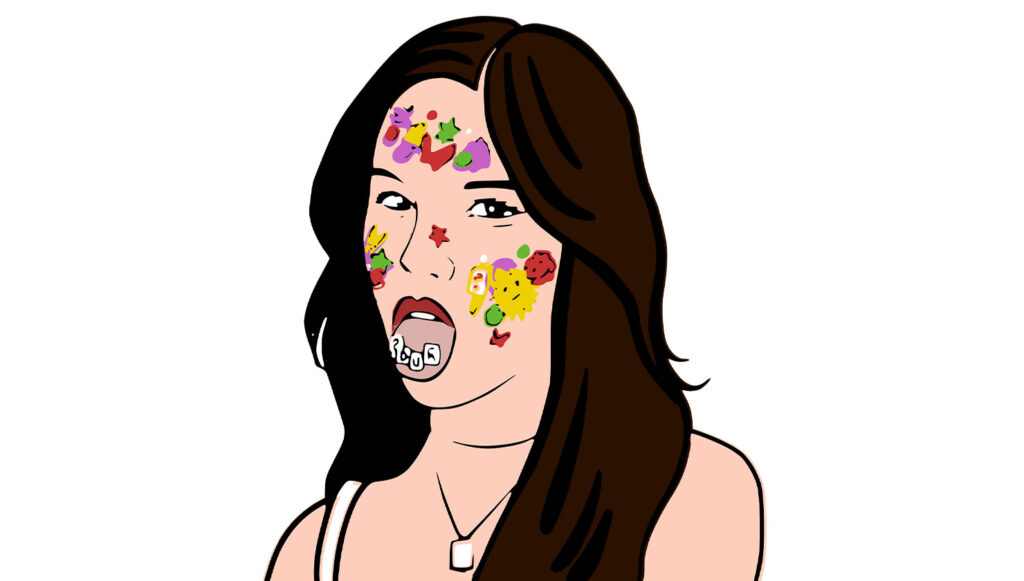 Advertisement
Advertisement
Hello… It's me. I was wondering if after all these quizzes you'd like to meet… Hello, can you hear me? I hope that you're well. Today, we're talking about young singers that have conquered the world's music scene in 2021. Do you think there is any specific way to success? How did these stars gain such popularity at such a young age? Perhaps we can find answers to these questions if we analyze a few examples.
Honestly speaking, when I think about young singers, one of the most popular singers in the world immediately comes to my mind. Of course, we're talking about Billie Eilish. Her career began with the song Ocean Eyes. This song was written by her when she was only 15 years old! He landed on SoundCloud and went viral right away. Her first mini-album, Don't Smile at Me, was certified platinum in Canada, New Zealand, Australia, the United States, and Gold in the UK, Austria, and Denmark. In 2019, Billie released her debut album entitled "When We All Fall Asleep, Where Do We Go?". The artist created it entirely together with her brother, the producer. The album's style can be described as electronic music, pop, trap, and indie-pop. The song "bad guy", with which she has brought a whole new style, was probably the most popular. The concept of the music video for "When the Party's Over", where the artist cries with iconic dark blue tears, has also become incredibly popular. This album became a huge hit, positioning herself on top of the Billboard 200. Billie has already won seven Grammy Awards. She is also the laureate of three MTV Video Music Awards, two MTV Europe Music Awards 2019, and the Apple Music Awards 2019. This girl is only 20 years old!
Another extremely popular young singer is Camila Cabello. It is loud about her from the beginning of her career. Camila is an American singer and songwriter of Cuban and Mexican origin. She was born in 1997. She gained popularity in 2012 when she was part of the girl band Fifth Harmony, which was featured on the X-Factor show. Back then, no one expected Camila to become an inseparable part of popular music all over the world. It's hard to imagine a top playlist without the well-known Havana. It is a song that became a world hit, reaching the top of charts such as UK Singles Chart, Irish Singles Chart, Scottish Singles Chart, OLiS, ARIA Charts, and Hot 100. It is part of the album "Camila", which the artist released in 2018. In 2019, Canadian singer Shawn Mendes, featuring Camila, released the song "Señorita". The song reached the top of the charts in 26 countries, including Australia, Austria, the Czech Republic, the Netherlands, Ireland, Canada, Germany, Russia, the United States, Sweden, Switzerland, Great Britain, Slovakia, Poland, and Scotland, as well as the top three in Spain and France. The song was nominated in five categories at the 2019 MTV Video Music Awards. It won awards in two of them: Best Collaboration and Best Cinematography. This brought another masses of fans and admirers of this young singer. Soon after, it turned out that Shawn Mendes and Camila Cabello became a couple. This girl is 24 years old and has already won music awards such as Billboard Music Awards, American Music Awards, MTV Video Music Awards, MTV Europe Music Awards, and Teen Choice Awards. It's certainly impressive, isn't it?
Billie Eilish and Camila Cabello definitely are gems in the music world. But lately, there is another star on the top of the charts and in the hearts of fans. It's about Olivia Rodrigo, of course! Who is this? She is definitely the youngest girl on our list today. Olivia was born on the 20th of February 2003 in Temecula. She is an American actress, singer, and songwriter. Most of all, you can associate her with the popular series on Disney Channel. When it comes to her singing career, in 2020, she signed a contract with Interscope and Geffen Records. Then she released her debut song "Drivers License", which immediately became a huge hit worldwide. It won the charts and the hearts of fans. Then the equally successful singles "Deja Vu" and "Good 4 U" were released, which led to the release of her debut studio album "Sour" on the 21st of May 2021.
What do you think is the reason behind the success of these talented artists? I am curious if you have your theory on this. Coming back to our quiz… How much do you know about Olivia Rodrigo? Are you a true fan of hers? By solving this twenty-question quiz, you can test yourself and see where else you need to expand your knowledge to become the number 1. fan. Don't worry! One must live long to know.
We are sorry that this post was not useful for you!
Let us improve this post!
Tell us how we can improve this post?