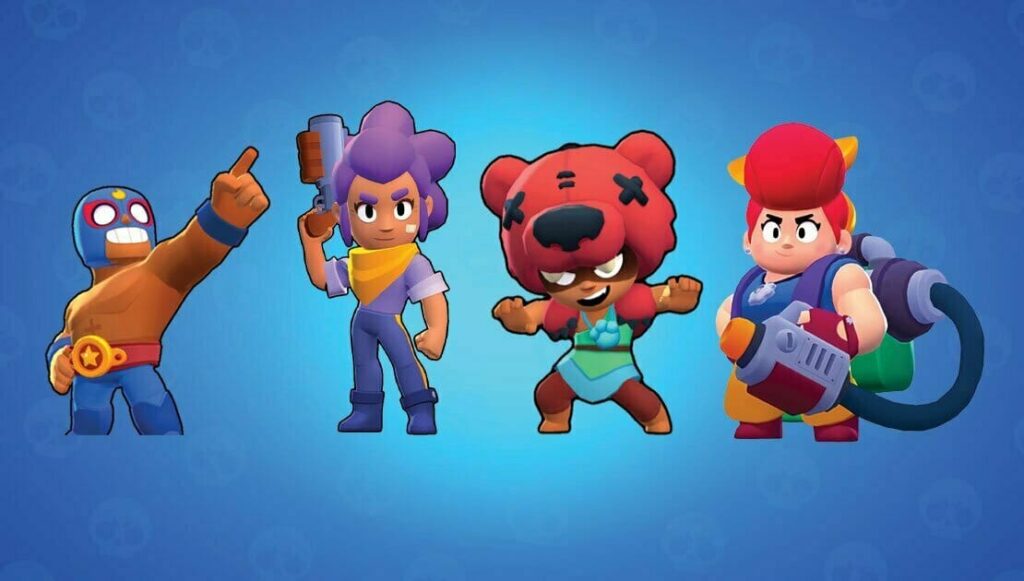 Advertisement
Advertisement
When you last played Brawl Stars, did you ever imagine what it would be like to be one of the characters in the game? If that's the case, you are going to love our interactive trivia quiz today! This quiz is a little different from other Brawl Stars quizzes, as we're going to put you through the test to find out which of the characters you are most similar to. Let's take a look at this popular game and its characters before we get started to help you learn a little bit more about how this game came to be what it is today.
As you probably know, the characters in the game are called Brawlers, which you'll go head to head with in this multiplayer battle arena and hero shooter game. It was created by Supercell and launched back in 2018 and can be enjoyed on both iOS and Android devices. With so many different Brawlers to choose from, we know it can be overwhelming to select one for your game, so we hope our quiz today will make that choice a little easier next time. The characters are controlled with joysticks that can be found on your screen, and this is how they go head to head in a game match.
Each season, a new Brawl Pass and Power League are introduced. Along with that, we welcome different characters. This is one of the reasons that the game has been so popular since the seasons started in 2020, which has added a new element for long-time players who were looking for something new from the game. The first season started in May 2020 and was called Tara's Bazaar. It had the first Brawl Pass in the game, offering 60 tiers for players. This was when Brawler Gale was first introduced, but each season since then, we see new Brawlers added for you to play against.
The second season was longer than the first and lasted ten weeks. Surge was added, and there were now 70 tiers to choose from. Colette came the following seasons, and this one had a gift shop theme. For new players, they appreciated the addition of a new tutorial in Starr Park, which allowed them to learn more about the game. The game also hosts events from time to time, and last year, players enjoyed the Mood Festival in October 2020. The fourth season came out in time for the holidays and introduced the popular Brawler Lou. Quite a big development at this time was the removal of the ability to unlock Chromatic Brawlers from boxes before tier 30.
As time carries on, we still enjoy new seasons, with season seven starting in June 2021. This introduced two new Brawlers, Buzz and Griff, and Buzz was the Chromatic Brawler for that season. One of the highlights of this recent season was the Bad Randoms punk music event, but there were also some great challenges for players. The Griff Challenge allowed players to try and earn the Brawler Griff a week before, and the Bad Randoms Challenge offers the chance to win a skin for Brawler Bibi.
At the current time, we are now on Season eight, which is entitled Once Upon a Brawl. Players were excited to meet Brawler Ash in this season, which is based in a world of fairy tales. As you can see, there's so much for new and long-time players alike to enjoy, and with a new season coming out every couple of months, you'll never be bored when playing Brawl Stars in the future.
Today we're going to see which Brawler is the best match for your personality, likes, and dislikes. In order to do this, we need you to answer a series of twenty questions, which put your personality to the test. The great thing about this quiz is that there are no right or wrong answers, so you don't need to worry about which one you select each time. By choosing the answer that stands out to you most, you'll find that there is always a perfect match for you in Brawl Stars. Good luck, and we hope you have fun playing our Brawl Stars quiz today!
We are sorry that this post was not useful for you!
Let us improve this post!
Tell us how we can improve this post?