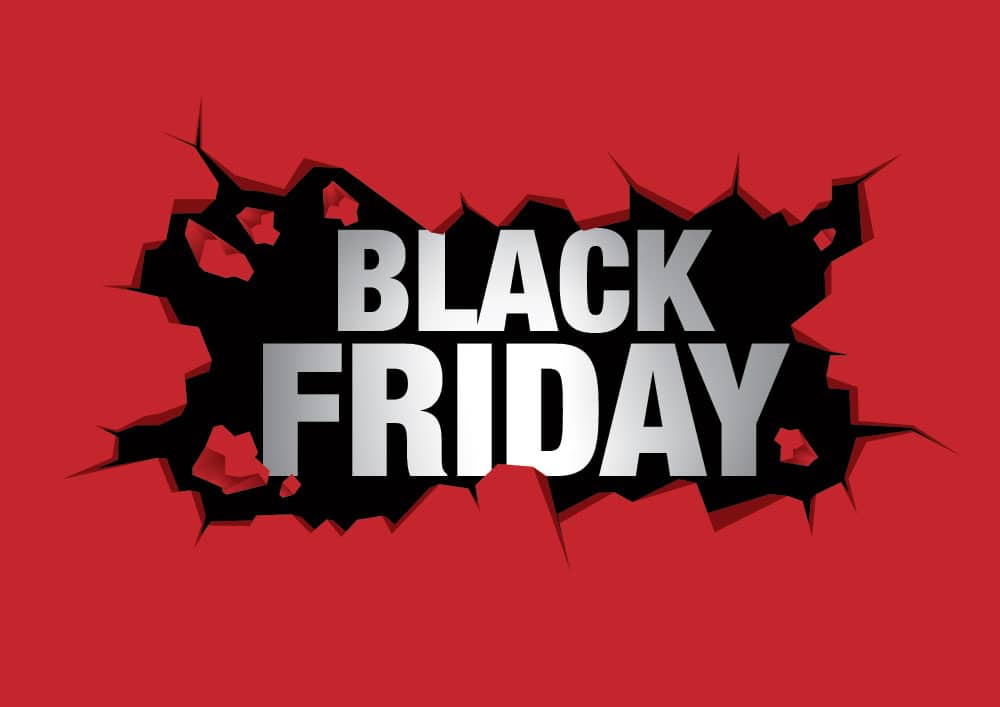 Advertisement
Advertisement
Black Friday is nearly upon us, and it's time to start planning for your upcoming shopping spree. With so many great deals at this time of year, you'll want to make the most of this annual day packed with bargains. Today we're going to put your personality and shopping habits to the test to find out what you should invest in this Black Friday. You'll learn which is the best bargain for you to pick up, so you can plan your shopping trip ahead of time.
Black Friday is the day after Thanksgiving in the United States. Many of the sales on this day start at midnight or some time on Thanksgiving now, and it's the busiest shopping day in the United States each year. Black Friday can be traced back to 1961, as it was a term that was used by the police due to the heavy traffic and pedestrian flow on the roads on this day. Retailers started using this term in the early 21st century, and it's now spread around the world to various other countries. The word black was added as it suggests there are often calamities and various events on these days due to the excitement of the event.
The use of the term continued to spread over the next decades, and in 1975 it was first used in The New York Times. It's the busiest shopping and traffic day each year, particularly in the biggest cities in the United States. Companies use this day to boost sales before the end of the year, and you'll find hundreds of bargains online and in stores on this day. Leading up to the big event, you'll find lots of online advertisements and social media campaigns that push the exciting deals of the day.
If you want to plan ahead for Black Friday, make sure you have this day booked off work as well. It's not an official holiday within the country in the US, but some states do observe it as a state government holiday for employees. Many schools and businesses still shut down on this day, so hopefully, you are able to hit the shops with your family. The deals don't just take place on this day and often spread over the weekend and into Cyber Monday. However, if you want to get your hands on any of the biggest offers, make sure you are up bright and early. If you live in North Carolina, you will want to think carefully about going around Charlotte, as it's one of the busiest areas for traffic in the country on this day.
As the last major holiday before Christmas, it's no surprise that after Thanksgiving, people are starting to think about buying gifts for their family and friends. A lot of companies offer their employees a day off on this day and combined with the incredible deals to get customers in the door, it makes for a whole lot of traffic in stores. Stores often open at about 6 am on this day, but they have opened earlier and earlier for the past few years. It's not uncommon for stores to open the night before or at 4 am or 5 am in the morning. Expect freebies and various promotions for the first visitors, which is why people are so keen to get in to see what's on offer. We highly recommend researching what you want to get before visiting a store, as this will make the experience much better for everyone.
Are you planning your upcoming Black Friday shopping? If so, you'll want to join in our fun quiz today to see what you should buy on Black Friday. We're going to put your interests and personality to the test to see what would be the best bargain to take home this year. Answer each of the twenty questions with the answer that most jumps out to you to find out what Black Friday has in store for you this year. Take our quiz with your family and friends to see what they also get so that you can plan your shopping spree ahead of time. Good luck, and we hope you find some great bargains this Black Friday!
We are sorry that this post was not useful for you!
Let us improve this post!
Tell us how we can improve this post?