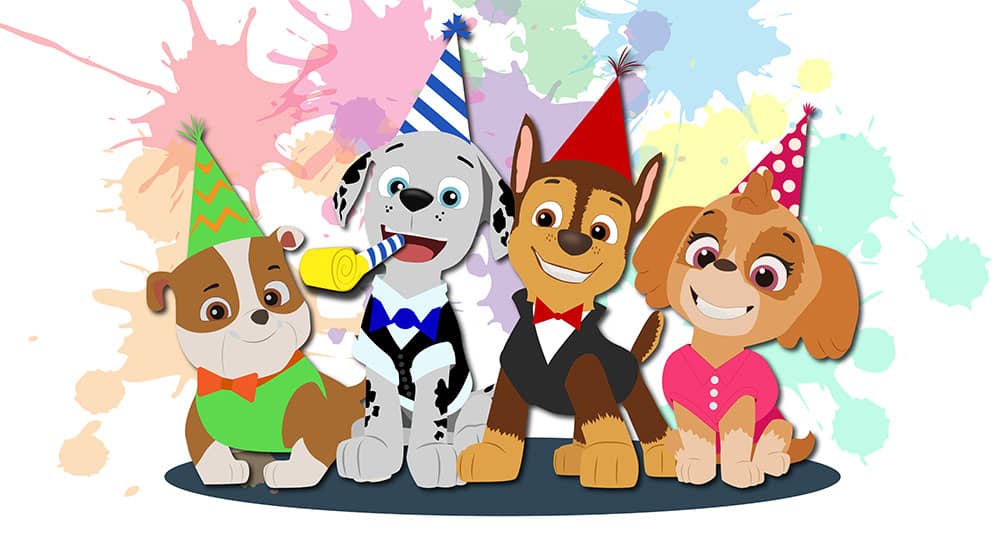 Advertisement
Advertisement
If you have young children in your household, they are going to love having a go at our PAW Patrol quiz today. This has been one of the most popular shows over the past few years, and kids can't get enough of the adorable characters in PAW Patrol. Whether you are a parent who's been subjected to the show a few too many times or a child who wants to play along with them, we hope you have a great time playing our PAW Patrol quiz today.
PAW Patrol started life as a computer-animated television show, which was produced by Spin Master Entertainment in Canada. In Canada, you'll mainly find this show on TVOKids, but in the United States, it was first shown on Nickelodeon in 2013. The series is based around the young boy character named Ryder, who is in charge of his crew of search and rescue dogs. The PAW Patrol works together on missions to protect their local community of Adventure Bay. Each dog has its own unique skillset and includes a police officer, firefighter, and aviation pilot. They all have their own doghouse, which then transforms into a vehicle or pupmobile for the mission. The dogs also all have pup packs, which give them all of the tools they need to succeed on each of their missions.
While the show started life as a television series, it's now become a huge media franchise. Of course, there are toys based on the PAW Patrol characters, which has provided the company with millions of dollars in revenue. On top of that, the show was adapted into a theatrical feature film, which was called PAW Patrol: The Movie. It was released in 2021 and was popular with fans of the show. The show has been renewed for a ninth season, so it's showing no sign of slowing down in popularity in the upcoming years.
As we mentioned, the show involves the main character of Ryder, who is just ten years old when we meet him. When an issue occurs in the local area, he helps local callers to resolve the issues they are facing. The team members of the PAW Patrol then report to the Lookout, and we meet each of the character's unique personalities. Each time, Ryder will choose a few members of the team to help resolve the issue that's going on in the local area. We go on various adventures throughout the show, and they are always resolved thanks to the help of the incredible dogs.
The great thing about PAW Patrol is that there are dozens of characters to meet during each series. Chase is one of the favorites in the show and is a seven-year-old German Shepherd. He is both a police and spy dog and has a cat and feather allergy. You'll find him going around in his police cruiser, and he's one of the most popular characters in the show. We also meet the clumsy Marshall, who is a Dalmatian. He is both a firefighter and paramedic and is the dog who has been featured in most episodes. Marshall is well used throughout the show, thanks to his incredible lifesaving skills, which can help in a wide variety of emergencies the pups encounter.
When it comes to dealing with air rescues, we meet seven-year-old Skye, who is a cockapoo. She is usually seen wearing pink and is in a gray helicopter. Rocky is another popular character and works as a recycling and handyman dog. You'll see him traveling around in a garbage truck which can convert into a tugboat when needed.
With so many characters to meet in the show, it's no surprise that kids and adults alike enjoy returning to the series over and over. Today we're going to see how well you've been paying attention to the show and the characters we meet throughout this time. We've put together 20 questions to test your knowledge of PAW Patrol. Only one answer is right each time, so make sure you select the answer carefully to get the highest score when going head to head with your friends. Good luck, and enjoy learning more about PAW Patrol in our trivia quiz today!
We are sorry that this post was not useful for you!
Let us improve this post!
Tell us how we can improve this post?