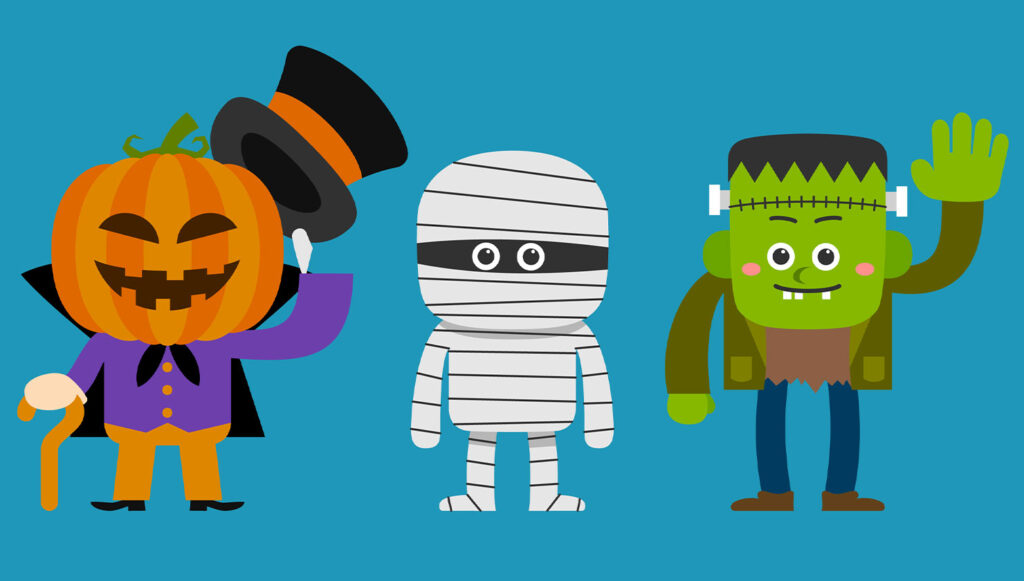 Advertisement
Advertisement
Did you leave choosing your Halloween costume until the last minute this year? If so, we've got the quiz for you today! We'll put your personality to the test to find the Halloween costume you should wear this year. You'll no longer have to spend hours deciding how to dress for your upcoming Halloween party at the end of the month, giving you more time and energy to focus on the costume itself. Keep reading as we discover more about Halloween costumes and get you in the spooky mood for the Halloween season.
Many of the most popular Halloween customs were influenced by folk customs and different beliefs from Celtic-speaking countries. Halloween is believed to have pagan roots, and it can be traced around the world to find the origins of the celebration we know today. Samhain was celebrated each year in Ireland and Scotland from October 31st to November 1st and was one of the most influential events for Halloween celebrations around the world. It aimed to mark the end of the harvest season and the start of the winter.
As far as Halloween costumes, these can also be traced back a long time. Of course, costumes have become more and more elaborate over the years, with people spending hundreds of dollars preparing for the big night. You don't need to spend a fortune to have a good time though, as our ideas tonight can easily be made from scratch. Back in 1895, the first time children going from house to house in Scotland and Ireland was recorded. They wore disguises while carrying lanterns, which doesn't sound too different from what kids do today. Instead of trick or treating, kids in Ireland often said "Help the Halloween Party" while asking for goodies from their neighbors. In North America, this tradition was first recorded in Ontario, Canada, in 1911 in a newspaper.
Nowadays, kids and adults spend months planning for their Halloween costumes. Regardless of what type of event you are attending for Halloween this month, many of them require you to wear a fun costume. You don't have to go for something too scary if you don't fancy it, and instead, you can dress as your favorite movie character or superhero. As with any type of costume party, you can go for something as simple or as wild as you like. You could make your costume yourself or save time and energy by buying a store-bought one. Remember, Halloween is only one night, so don't overthink your costume choice and make something that you'll enjoy wearing throughout the night.
With the advent of social media, Halloween costumes have only become more competitive. You might find inspiration online from your favorite celebrities for your costume this year. Many people like to dress as their favorite singer or movie star, and this can be a fun way to celebrate your passions. Of course, you might want to celebrate an event that took place in the past year, showing how up to date you are with current trends. There's no shortage of ways to celebrate Halloween, and you can browse online for further inspiration if you still feel stuck after taking our quiz. Don't leave choosing your costume until the last minute though, as that's why many people end up with a bedsheet over them to be a ghost!
There's so much to consider when planning for a Halloween party. You'll want to start thinking about your costume for the year right now so that you can win the prize for the best costume at any event you attend. Use this annual event to showcase your personality and style, and consider dressing up with your friends and family together. You could go for a family costume if you are feeling adventurous or celebrate your favorite movie duo with your partner.
To help you out, we're going to test your personality and see what you should dress up as for Halloween this year. There are twenty questions to answer, and the great news is that there are no right or wrong answers. Just pick the one that stands out to you the most, and you'll find the perfect match. Good luck and Happy Halloween!
We are sorry that this post was not useful for you!
Let us improve this post!
Tell us how we can improve this post?