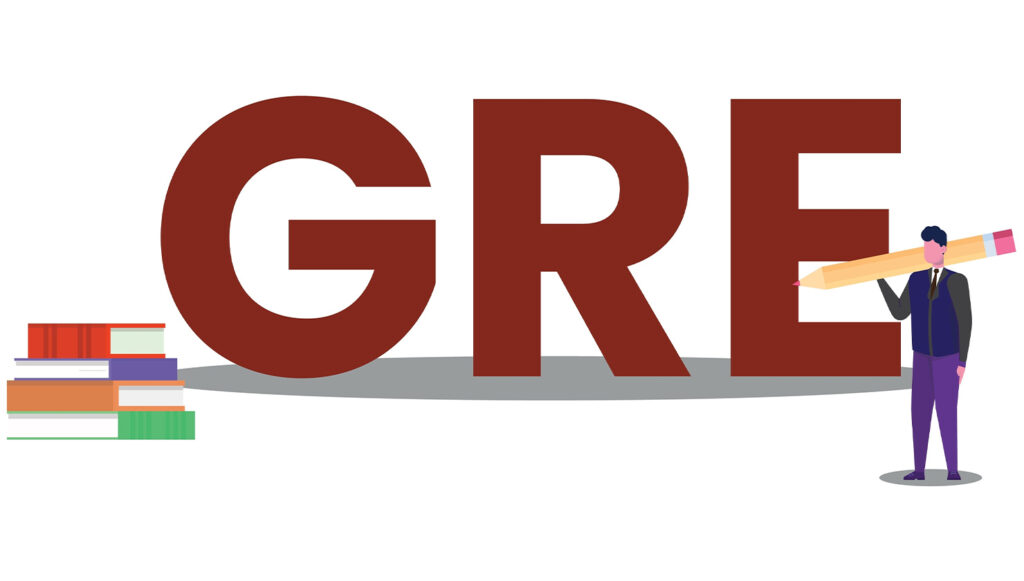 Advertisement
Advertisement
Use our practice test to help you prepare for your exam and get accepted to your school of choice!
We invite you to read our short guide and learn more about the GRE test, how it works, the GRE scores, and everything you need to know.
Do you think you have what it takes to be a commercial driver? Get ready for your CDL license.
What is the GRE test?
The GRE test, or the Graduate Record Examination, is the commonly used admission test for people who want to apply to graduate schools (majorly law schools and business schools).
Which college major is right for you? Find out today.
The GRE General Test evaluates the candidate's knowledge in the areas like verbal reasoning, analyzing written text, critical thinking, or problem-solving skills.
A GRE Subject Test measures the level of knowledge in disciplines like Mathematics, Chemistry, Physics, or Psychology.
GRE General sections
The Verbal Reasoning section tests the individual's ability to:
interpret written material
determine the meaning of words, phrases, or passages
understand the association between words, and
point out the most vital part of the text.
This part includes two tests. Each of them has 20 questions. The test takers have 30 minutes per test and 60 minutes in total.
The Quantitative Reasoning part evaluates candidates on the following:
comprehending and analyzing numerical method
using quantitative approaches to solve problems
basic mathematical operations, and
data analysis.
This section also includes two tests, with 20 questions and 35 minutes for each part (60 minutes in total).
The Analytical Writing section tests candidates on their ability to:
convey difficult concepts in an adequate way
support their ideas with appropriate examples
examine and analyze different views
display control over standard written English
In this section, the candidates will have to write two essays – one to analyze a dilemma and one to debate a statement. They will have 30 minutes per essay and 60 minutes in total.
GRE Subject overview
The Subject tests last for a total of 2 hours and 50 minutes.
The Chemistry test includes 130 multiple-choice questions. The content areas include Quantum Chemistry, classic chemical experiments, Organic and Inorganic Chemistry, and others.
Is your dream to become a nurse? Get ready for your TEAS test!
In the Mathematics test, there are 66 multiple-choice questions. About 50% cover Calculus, 25% Algebra, and the last 25% additional topics.
The Physics test consists of 100 5-choice questions. They cover the content areas of Classical Mechanics, Electromagnetism, Quantum Mechanics, Atomic Physics, and other topics.
The Psychology test has 250 multiple-choice questions. It includes the content areas of Biological Psychology, Social Psychology, Cognitive Psychology, Methodology, and other topics.
Test scores and dates
The minimum GRE score for each section, Verbal Reasoning, and Quantitative Reasoning, is 130 points, with a maximum score of 170 points. Analytical Writing has a minimum of 0 points and a maximum of 6. The score for the whole GRE General is 260 minimum and 340 maximum. The Subject tests yield an entire score on a 200 to 990 scale in a 10-point increment.
What is a GRE passing score? An average score for the test is around 300 and more. A good score would be 318 or more, with a score of 329 being deemed excellent.
Candidates can take their test online at a testing center or at home. At a center, they can attempt to take the exam up to five times in any month of the year.
As of the time of writing this text, the current GRE dates are September 17, 2022, October 29, 2022, and April 8, 2023.
Students who can't get to a testing facility can take their exams at home. The dates for these tests are open all year round, seven days a week in all countries GRE is available.
Is the GRE test difficult?
If you attempt the exam with a solid foundation from high school, you shouldn't have significant issues with it. However, some factors can make this test challenging.
Learn what job were you born to do.
The questions on GRE are often worded in a tricky way, requiring students to use their analytical and logical skills to answer them correctly. That's why you should read every question carefully and analyze it before answering. It's also recommended you take a lot of practice tests before the real exam to get used to the structure of the GRE.
The test gives you very little time to answer the questions. People who aren't accustomed to standardized tests or those who read too slowly might have trouble finishing the test in time.
The solution to this is to practice as much as you can. As you take more tests, you'll get a better understanding of the different kinds of queries. Set a timer to figure out how long it takes you to complete them all. Pay attention to sections you struggle the most with and work on eliminating the problem zones.
Don't dread your GRE test. Prepare for the exam by taking our practice quiz. With our help, you won't need to worry about achieving the highest possible score! Good luck!
Have a good one with the rest of our quizzes.
How high your score on the test should be to pass?
You have to get at least 50% as a passing grade, which equals 10 points. A score of 9 points or lower means you failed the test.
How much does GRE cost?
The GRE General Test costs $205 worldwide, except for a few countries. The GRE Subject Test costs $105 worldwide with no exceptions.
How long is the GRE?
Around 3 hours and 45 minutes. That time includes six 30-minute sections, a 30-minute unidentified section, and a 10-minute break.
We are sorry that this post was not useful for you!
Let us improve this post!
Tell us how we can improve this post?