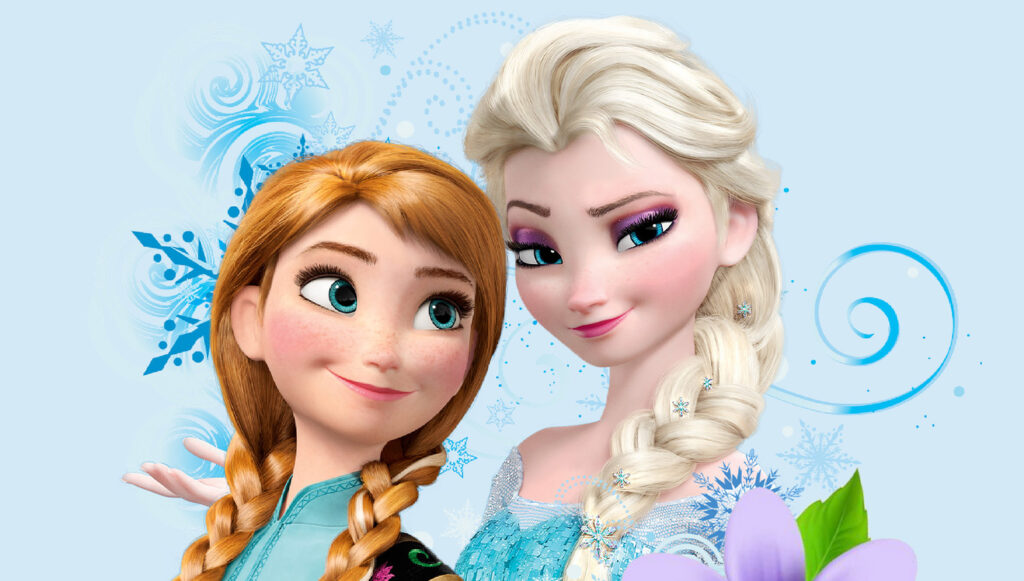 Advertisement
Advertisement
Hey there, everyone. Today, we will talk about one of my favorite Disney fairy tales – Frozen. This is an American animated film, created and produced by Walt Disney Animation Studios. It's a musical fantasy comedy-drama directed by Chris Buck and Jennifer Lee. The movie was inspired by "The Snow Queen", written by Han Christian Andersen. The Frozen is the 53rd animated feature in the Walt Disney Animated Classics series. It also features the 12th and 13th members of the Disney Princess line-up, Anna and Elsa. It gained great popularity, won many awards, and became the highest-grossing animation in history and the highest-grossing film of 2013. It was awarded two Oscars! The first was for the best feature-length animated film, and the second one for the best song, which was, of course, "Let It Go". After the widespread success of the first part, two short animations were also created, Frozen Fever and Olaf's Frozen Adventure. On November 22, 2019, the movie got a sequel, Frozen II.
The Frozen has been translated into a total of 41 languages. It was a big problem to put a voice to each of them, which would be similar in sound to the original, three-octave voice of Idina Menzel. In total, over 900 people took part in the cast in over 1,300 recording sessions! The movie premiered on November 19 at the El Capitan Theater. It went into theatrical release on November 27 in the United States, Canada, and the Philippines.
And what exactly is Frozen about? Undoubtedly, most of you have seen this movie more than once. Let's recall the plot and once again get closer to the characters. The main characters in the series are sisters, Elsa and Anna. They rule the picturesque land of Arendelle. Elsa is the older sister, and she is much more composed and responsible. She is a cold judge of situations and makes decisions that are for the best of all, even if she has to bear a burden all by herself. She makes sacrifices for the benefit of other people. From birth, Elsa has mysterious powers of ice that, at first, she cannot control. Once, while playing, Elsa's powers accidentally hit Anna in the head. Luckily, the King and the Queen quickly react and take the girl to the trolls that can heal her. Since then, Elsa has started to lock herself in the room and never leave because she was afraid she might hurt someone again. She tends to keep emotions inside. She prefers to face an unmerciful fate on her own than to burden others with it.
Anna is Elsa's little sister. She is a child at heart, and she is always excited. She is an optimist who walks with her head in the clouds. Anna can be irresponsible. At first, she even wants to marry the man she met a moment earlier. She has not yet been experienced by life and is sometimes unaware of the dangers it brings. After all, she has an incredibly beautiful heart and will do anything for her friends and family. He values ​​their good above all else. When her sister Elsa runs away from Arendelle, Anna runs to look for her without hesitation. She loves her even though Elsa has pulled away from her. He is very eager to have a close sisterly relationship with her.
The story of Frozen begins with Elsa fleeing the Kingdom. Her powers are out of control again, and the fears of her early years come back to her. She is afraid that she will hurt someone again, therefore she creates a castle high in the mountains, in which she intends to live completely alone. Elsa doesn't know that Anna has gone out to find her. Anna climbs higher and higher and meets Kristoff, Sven, and Olaf on the way. They help her get to the ice castle where Elsa is. When, after many adversities, they finally succeed, Anna talks to her sister. She tries to convince her to return, explaining that it is snowing all over Arendelle. This scares Elsa even more, and she tries to chase her guests away. Then her powers hurt Anna again. This time, however, they go straight to her heart. Elsa runs away in horror, and Kristoff goes a long way to save Anna. He visits trolls, but, unfortunately, this time they cannot help the girl. They say that only true love will melt the ice. Kristoff decides to drive Anna to Hans, who is her fiancé. Hans, however, turns out to be a villain and his hostile intentions are revealed. He does not love Anna and leaves her at a crucial moment. Kristoff falls in love with Anna throughout this journey, but his love does not melt the ice in her heart. At the final moment, Elsa appears and hugs Anna, who has frozen. Her tear melts all the ice, and it turns out that it's the sisterly love that is strong enough to deal with it. Of course, everything ends well, and spring returns to Arendelle. Life goes on, and everyone lives happily until the release of the second part of this movie. But let's talk about that another time.
Have you wondered what Frozen character you are? We have prepared a quiz to help you check it out. Answer twenty questions and find out whose personality is similar to yours. Have fun and see you!
How many questions are there in this quiz?
Which characters can you get?
Elsa, Anna, Kristoff, Hans, Olaf or Sven
We are sorry that this post was not useful for you!
Let us improve this post!
Tell us how we can improve this post?