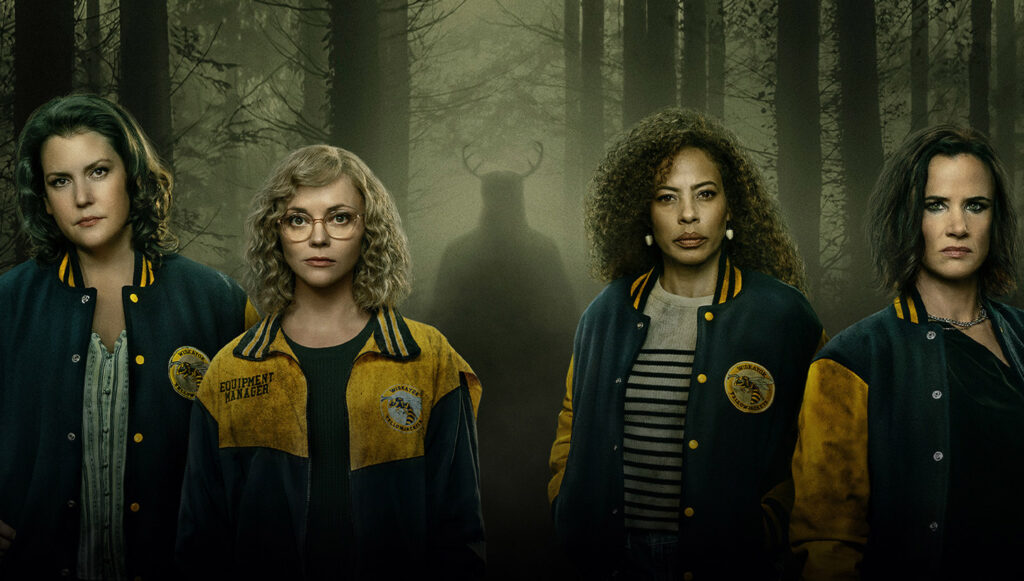 Advertisement
Advertisement
Hello, everyone! Are you doing good? Did you happen to crash in some wilderness lately? Hopefully not. In today's quiz, you will learn which one of the Yellowjackets characters you are. What do you think? Do you have a hunch on who you are the most like already? Let us do a deep dive and find out. How are you feeling about reconnecting with some old friends? Yes, I might be paraphrasing a quote from the show.
Yellowjackets is a drama television series on Showtime created by Ashley Lyle and Bart Nickerson. The show tells a story about a group of teenage soccer players from New Jersey. On their way to a national tournament, the plane tragically crashes over the Canadian wilderness. The survivors are left to fend for themselves for many months before any rescue comes. While tracking their attempts to survive, the show also follows their lives, almost 25 years later. The characters are clearly haunted by what happened, and all deal with it in their own ways. The secrets start to come out, and we see that the past is never truly in the past.
The main cast is led by Sophie Nélisse, Jasmin Savoy Brown, Sophie Thatcher, and Sammi Hanratty as teenagers who survived the plane crash in 1996. Melanie Lynskey, Tawny Cypress, Juliette Lewis, and Christina Ricci star as their adult versions. Others who play lead roles are Ella Purnell, Steven Krueger, and Warren Kole. The first season of Yellowjackets premiered in November 2021. The series has been since renewed for a second season.
Melanie Lynskey and Sophie Nélisse play the adult and teenage versions of Shauna Sadecki, respectively. Shauna was a friend of Jackie's. As an adult, she is a bored stay-at-home mom, with a rebellious daughter and an apathetic husband. She seems to want something more from her life. Shauna has a darker side that she doesn't allow to come out, but if she does, it might lead to something unpredictable.
Tawny Cypress and Jasmin Savoy Brown star as the adult and teenage versions of Taissa Turner. In high school, Taissa was a talented soccer player, very focused on winning. In 2021 she is still a high-achiever, running for office while keeping up her same-sex marriage and raising a son. Taissa is looking for perfection, and for everything in her life to have its place.
Ella Purnell plays Jackie Taylor, the team captain of the Yellowjackets soccer team. She was said to be a natural leader, influencing the other girls so that the team would perform well. She was charming and effortlessly popular. In school, Jackie and Shauna were best friends; however, Shauna slept with Jeff, Jackie's boyfriend. Jackie can't seem to find her place in the wilderness, where the usual high school hierarchy ceases to exist.
Juliette Lewis and Sophie Thatcher star as the adult and teenage counterparts of Natalie Scatorccio. Young Natalie was troubled, took drugs, and did not get along with her teammates. As an adult, she is fresh out of the rehab and on her way to meet again with Misty, clearly with some kind of plan on her mind. Natalie doesn't care what people think of her, and what she wants the most is to get even.
Finally, Christina Ricci and Sammi Hanratty play the adult and the teenage Misty Quigley, respectively. Misty was bullied in high school and seen as pathetic and weird by her teammates. After the crash, she gains respect from other survivors as her knowledge of first aid becomes useful. As an adult, Misty works as a nurse in a care facility. She is very good at manipulating people and quite ruthless. Misty is someone who cannot be underestimated. Playing her, Christina Ricci was inspired by the portrayal of serial killer Edmund Kemper in Mindhunter, Kathy Bates as Annie Wilkes in Misery, and the documentary Wild Wild Country.
The idea for Yellowjackets was influenced mainly by the Donner Party and by the disaster in the Andes. Both are true stories about groups of people who had to resort to cannibalism to survive. One could also draw parallels between the show and Lord of the Flies, a novel about young boys stranded on a deserted island. In 2017, there was an announcement about the all-female movie adaptation of the book. Ashley Lyle realized that lots of people were skeptical about the idea of young girls being able to be as vicious as boys. That is where her inspiration for Yellowjackets came from.
It's time to get out of this burning plane and answer some questions! Which character from Yellowjackets do you think you are? Are you Shauna, Taissa, Natalie, Jackie, or maybe even Misty? If you want to find out, don't wait up and take the quiz now. Don't forget to share the results with your friends!
How many questions are in this quiz?
There are 20 questions in the quiz.
What character can you be from Yellowjackets?
You can be Shauna, Taissa, Jackie, Natalie or Misty.
We are sorry that this post was not useful for you!
Let us improve this post!
Tell us how we can improve this post?