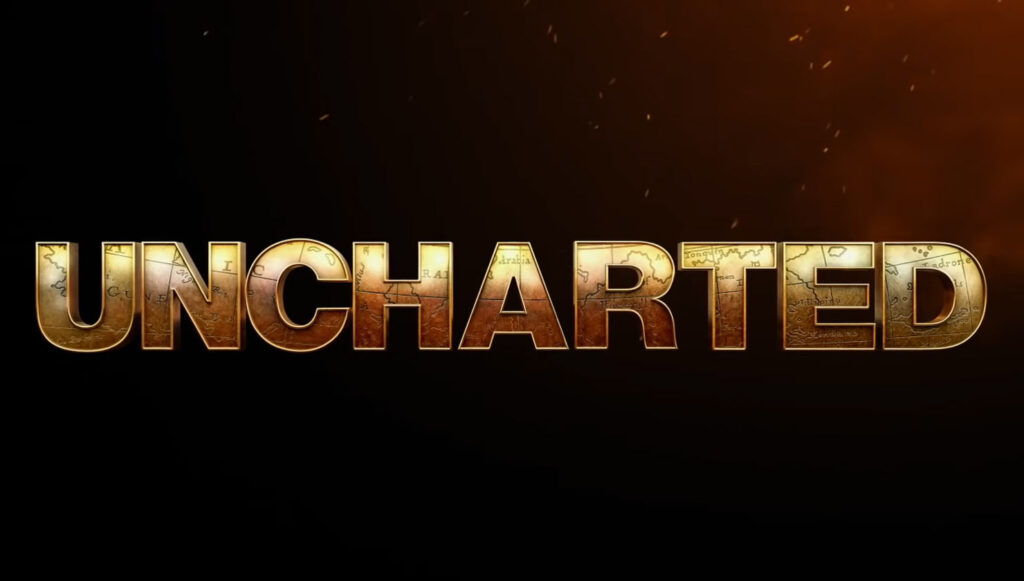 Advertisement
Advertisement
Hello again, and welcome back to the world of quizzes. Today we will test your knowledge about the movie Uncharted, which recently hit theaters. Have you seen it? If the answer is yes, this quiz should be a piece of cake for you. If not, don't worry – I'm going to share some facts about the movie with you right now. Take a seat and enjoy!
Uncharted tells the story of Nathan Drake, who gets recruited by an experienced treasure hunter Victor Sullivan aka Sully. These roles are played respectively by Tom Holland and Mark Wahlberg. The duo is supposed to retrieve the legendary fortune, supposedly hidden by Ferdinand Magellan's crew during the expedition. To get their hands on the prize, they must race to get to it before the cold-blooded Santiago Moncada (played by Antonio Banderas) does it first. Their efforts are hindered not just by the ruthless billionaire but by a mercenary working with The House of Moncada against Nathan and Sully. The two fortune hunters might be able to find not only the treasure but also Nathan's brother, who mysteriously disappeared years ago. Nonetheless, that could only happen if both men learned to work together.
Uncharted is based on the video games series of the same title developed by Naughty Dog. The creators took some inspiration from Uncharted 4: A Thief's End, which is the fourth and final installment. The game is said to be Tom Holland's favorite from the series. Considering that he is one of the movie's executive producers, this fact could have influenced the making of the film.
Tom Holland stars in the role of a young, street-smart treasure hunter Nathan Drake, a hero who is daring but still a bit green. Holland is an English actor. His first role was in Billy Elliot the Musical at London's Victoria Palace Theatre in 2008 as Michael, Billy's friend. Soon enough he was promoted to the titular part, which he played for two more years. In 2012 Tom Holland starred in the disaster drama The Impossible, receiving critical appraise. It wasn't until he was cast as Spider-Man in the Marvel Cinematic Universe that he achieved international recognition. Holland played the superhero in six MCU movies and it is his biggest project to date – certainly the most lucrative.
In recent years the actor chose several darker, more mature roles. Movies like The Devil All The Time and Cherry come to mind. Perhaps Tom wants to move away from the family-friendly image of Spiderman and venture into something bigger. He's a talented actor, and we can't help but be curious about his future endeavors.
Mark Wahlberg plays Sully, a more seasoned fortune hunter and unapologetic conman who we know we can't fully trust – or can we? Mark Wahlberg is a well-known American actor. He rose to fame not thanks to acting initially, but music – he became a rapper with the stage name Marky Mark. Wahlberg turned to the film industry in the nineties, earning acclaim for his roles in movies like The Basketball Diaries, Boogie Nights, and Three Kings. Over time he ventured into big-budget action movies, including The Italian Job, The Departed, and The Fighter. For the last two projects, Mark received nominations for the Academy Award and the Golden Globe Award. He was in several comedy movies like Ted, The Other Guys, or Daddy's Home. Wahlberg solidified his position as an action movie star by starring in two movies from the Transformers franchise.
Apart from being an actor, Mark Wahlberg has also enjoyed success as a producer. He served as an executive producer on such shows as Entourage or Boardwalk Empire. Interestingly enough, Wahlberg is a co-owner of the Wahlburgers chain, his family's burger restaurant. Unfortunately, we cannot tell you if the burgers are tasty, but the business has locations all over the USA, and even in other countries, so the food might be worth a try.
Uncharted came out on February 18th after being pushed back numerous times. Amongst the reasons for this delay were problems with finding a director, several people leaving the project, and finally, the Covid-19 pandemic, which halted filming for a while. Eventually, Uncharted was released and became number three on the list of highest-earning movies in 2022 – at least for now. Pretty impressive considering it was overtaken only by the Chinese releases so far. The movie was described as fun, fast-paced and action-packed. It was Tom Holland's acting, that won special recognition from critics and the audience.
Do you feel ready to take the quiz about the movie Uncharted? How much do you know about Nathan Drake and company? Are you a fan of the Uncharted games, or did you come into the theater mostly to see Tom Holland? Whatever the case, we hope you will enjoy answering the questions in this quiz. Sit down, relax and enjoy!
How many questions are in this quiz?
There are 20 questions in this quiz.
How many points can you score?
You can score up to 20 points.
We are sorry that this post was not useful for you!
Let us improve this post!
Tell us how we can improve this post?