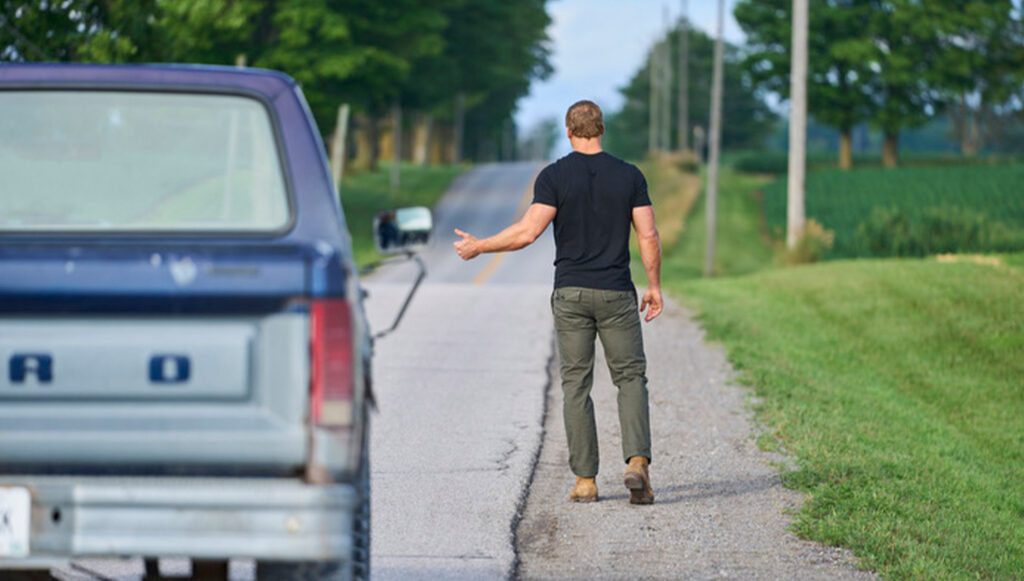 Advertisement
Advertisement
Hi guys, and welcome back to the quiz world! How are you today? I have something fun for you now, and it is a quiz about the fresh and hot tv series that recently came out – the Reacher. Now, you can find out which character from the Reacher are you!
If you are here, about to take this quiz, you were probably already aware of this show. I am sure you watched all the episodes, right? Or, maybe you are just here by accident and would like to learn something about the Reacher. Say no more – I will gladly talk about it for a bit.
The Reacher series was released in early February on the Amazon Prime Video. If the name seems familiar to you, maybe you have seen the Jack Reacher movie from 2012, starring Tom Cruise. Before that movie, however, there were also books. Lee Child, the British author, wrote a series of thriller novels about Jack Reacher, a former American military policeman wandering around the United States. The Reacher show is based on Child's debut novel, Killing Floor. Did you read those books? If not, now is probably the best time to do it. Here is a little trivia for you guys: Lee Child's real name is James Dover Grant. Don't worry, this won't be one of the questions on the quiz!
The show was written and produced by Nick Santora, who previously had his hand in creating such famous shows as The Sopranos, The Guardian, Law & Order, Prison Break, and many others. The lead role is played by Alan Ritchson, who made his debut as Aquaman on the television series Smallville. Fun fact for you: Kristen Kreuk, aka Lana Lang on Smallville, also appears on the Reacher. Small world, isn't it? And now we get Aquaman and Lana Lang on the same series!
The main character on the Reacher is, obviously, Jack Reacher. He is a brawny ex-military, who almost accidentally gets involved in the criminal mystery of a small Southern town. He arrives at Margrave, Georgia, where he gets accused of murder. After clearing his name, Jack discovers he is connected to the murder victim. He makes the decision to stay and make sure that justice is served – though not necessarily in the most traditional way.
Reacher is intimidating, quiet, observant, and merciless towards his enemies. And he seems to have a lot of them. As the show goes on, we do get to see his more gentle side…at least some of it.
The Reacher show has a whole array of interesting characters. That includes the Margrave police officers Finlay and Roscoe who become Reacher's allies in his quest. Both are played respectively by Malcolm Goodwin (iZombie) and Willa Fitzgerald (MTV's Scream).
Oscar Finlay is the Chief Detective of the Margrave Police Department. We know he relocated to Margrave pretty recently, and that his move to Georgia is clouded in mystery. Distrustful of Reacher at first, suspecting him of being the killer, he eventually warms up to him. They even have a bonding moment at a certain point in the show. Finlay is intelligent, composed, and has a strong moral code that he obeys. He and Reacher are two very different people, but they manage to find the common ground.
Another person to team up with Reacher is Deputy Officer Roscoe Conklin. She is the one who books Reacher at the local police station while he's being arrested. Despite the circumstances in which they meet, Roscoe seems to trust him and they have an instant connection. She is clever, determined, and has quite a temper. Along with Reacher and Finlay, Roscoe helps solve the mystery of what is going on in Margrave. She also becomes Jack's emotional support throughout the show.
Other characters include KJ Kliner, the spoiled son of Mr. Kliner, an influential local figure. KJ is a smart but troubled individual with no regard for others. He causes a lot of trouble – both for himself and other people.
Then there is Frances Neagley. She is Reacher's old friend and a former army investigator, now working as a private detective. In the novels, she doesn't show up until the sixth book of the series. She appears early on the show though, and is already a beloved, though secondary, character.
Now that you expanded your knowledge about the Reacher and its characters a little bit, it's time for the quiz! Find out which character from the Reacher are you. Are you quiet, intimidating Jack Reacher? Are you sweet but tough, Roscoe Conklin? Are you cunning KJ, or maybe distinguished Oscar Finlay? You won't know if you don't take this quiz right now. Get to the questions and see for yourself who you really are. Later don't forget to share the results with your pals!
How many questions are there in the quiz?
There are 20 questions in this quiz.
What character can you be from the Reacher?
Jack Reacher, Roscoe Conklin, Oscar Finlay, Frances Neagley or KJ Kliner
We are sorry that this post was not useful for you!
Let us improve this post!
Tell us how we can improve this post?