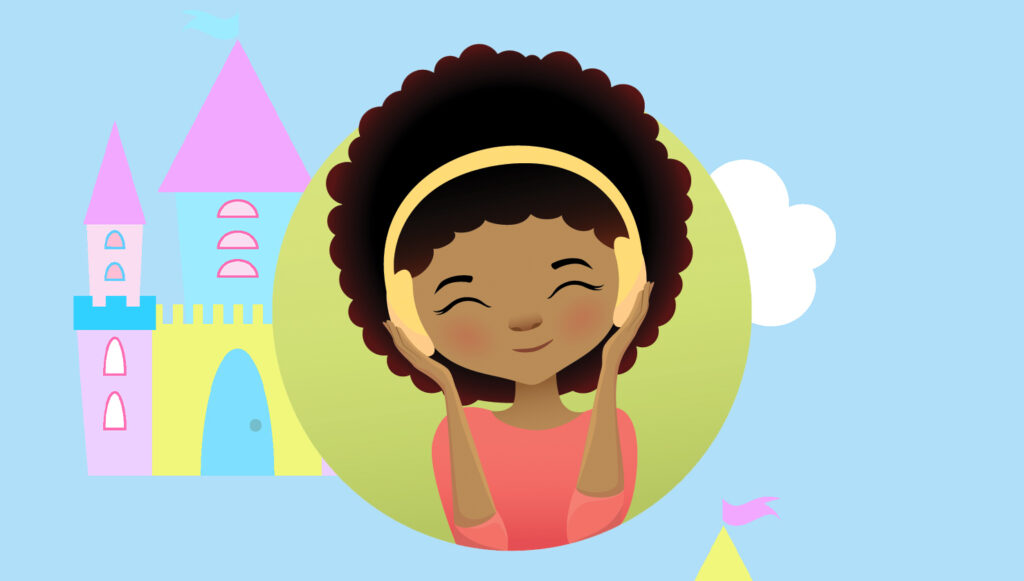 Advertisement
Advertisement
This time we are going to check your Disney songs knowledge. Probably, if you are a 90s kid, you know most of the movies. The question is if you are a real Disney expert!
Disney movies are mostly known for their amazing songs. They say about love, friendships, or everyday life. That is why everybody finds something they are familiar with. Most Disney movies and songs are well-known worldwide because they were dubbed in more than 46 global languages. Of course, the most popular one is English. Disney films always take us to a brilliant world of magic, where the good characters always win. They also taught many of us how to believe in ourselves. No matter how difficult our goals are to achieve, we can make them happen.
In this quiz, you have given 20 different songs from Disney movies.
They will take on an adventure back in time to remind you about your childhood memories. Also, there will be some modern popular productions that a real Disney fan needs to know. No matter if you are more into the world of princesses or wildlife- you are going to have an incredible time while figuring out the answers.
The Walt Disney Company has created an enormous number of animated feature films. Do you know which one was their first? It was obviously "Snow White and the seven dwarfs" from 1937. Also, the first song we hear there is "I'm wishing" by Adriana Caselotti. If you haven't watched it, you lost a lot! The animation is based on an old German fairy tale. It says about a princess' life that got complicated, which made her leave her castle and live in the forest with seven dwarfs. The pictures and songs make a big impression. It was such a change in the film industry that the author- Walt Disney got awarded an honorary Oscar prize. The music used in that film was composed by Frank Churchill and Larry Morey.
The title that is winning the prize of including the highest number of songs is "Alice in the Wonderland". During watching that movie played since 1951, we can hear 15 songs. Isn't it impressive?! Is there any woman that did not dream of becoming Alice at least for one day?
Another famous Disney song is "When you wish upon a star " from Pinocchio from 1940. It was written by Leigh Harline, responsible for music, and Ned Washington, who did the lyrics. I would say that the one is "essential" for Disney fans. It sums up all the truth we hear from the movies across the ages. Anytime I listen to it, I feel calm and relaxed, and I know I can overcome any obstacle. It feels like the reason for making all the Disney movies and songs was to bring joy and faith to our hearts.
Anyway, I think it does not surprise you that the most often played one is "Let it go " from Frozen. The movie earned the most money during the year of its production. Every girl aged 3-15 knows this animation from 2013. It was another spectacular success for the company. The story says about family and sisterhood, but that couldn't be a Disney movie without some love aspects and adventures.
I cannot imagine any karaoke night without that special song! Once you hear it- you can't stop singing! A lot of people can relate to that.
My favorite song has always been "I'll make a man out of you" from Mulan (1988). It is powerful and motivating. For me, it is a perfect choice in any trouble. When I am feeling down, I have no motivation to work out or do my homework I play it loud and focus on my duties. It is an ideal medicine for all my sadness and doubts. This one makes me feel unbeatable and proud of myself. That is why I couldn't skip this one while preparing our quiz. In my opinion, the lyrics also say a lot about our personality. When you are a dreamer, you could be a fan of "Tangled" or "Pinocchio". If you are hoping to find the love of your life, you probably keep singing tunes from "Cinderella" or "Sleeping Beauty". Finally, if you want something from a very different world, you must be addicted to "Alladin", "Tarzan" or "The Little Mermaid".
I invite you to solve this quiz and check your Disney songs knowledge to see if you can find your favorite songs there. Check out if you are a Disney Freak, Master, Friend, or Beginner. If the results do not satisfy you, don't worry! It's a perfect reason to watch all of the movies again. Maybe during a pajama party?! After all, do not forget to check your friends' knowledge!
We are sorry that this post was not useful for you!
Let us improve this post!
Tell us how we can improve this post?