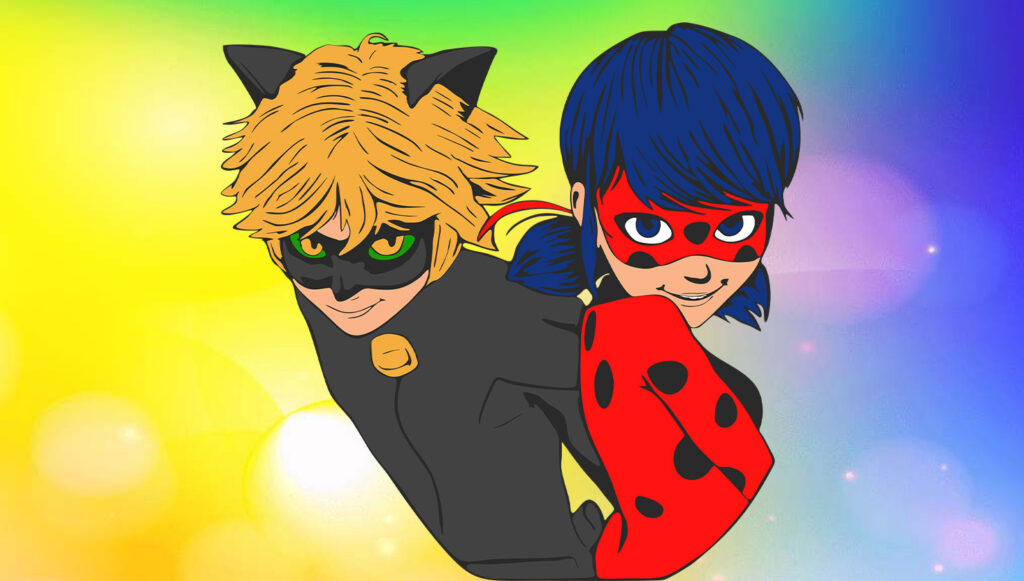 Advertisement
Advertisement
Hello everyone! Today's topic is Miraculous: Tales of Ladybug & Cat Noir! I'm sure most of you know this one! It is a story of a young girl who hides a secret. Marinette is a superhero who saves the world from evil in a ladybug costume. She is often helped by a black cat, actually Adrien Agreste. This series is about how their lives unfold!
It is a French CGI superhero television series. This cartoon was released on September 1, 2015, and its follow-up continues today. It was shown for the first time in South Korea. The producers of the series are Jeremy Zag and Aton Soumache. The companies involved in the production are Zagtoon, Method Animation, Toei Animation, SAMG Animation, PGS Entertainment, De Agostini Editore S.p.A., DQ Entertainment, Assemblage Entertainment, Gloob. This story was created and written by Thomas Astruc. It covers genres: adventure, action, romance, superhero, magical girl.
This story takes place in Paris, in modern times, and it focuses on two teenagers, Marinette and Adrien. They can turn into superheroes, Ladybug and Cat Noir. To do this, they use "miraculous" magic jewels. Thanks to these special items, they can turn into their alter egos when evil arrives in the blink of an eye. Of course, there is also a feeling between the characters. The problem is, they don't know their secret personalities. This leads to the fact that Marinette is in love with Adrien but not with Cat Noir. When it comes to Adrien, he is in love with Ladybug but not Marinette. How to solve this crazy situation?
And how did the idea for this project actually arise? Chief Creator Thomas Astruc said he was inspired by a woman he met while working as an animator for W.I.T.C.H. She was wearing a T-shirt with a ladybug. It is also worth mentioning that the characteristic hairstyle of Ladybug, two pigtails, was also created thanks to this woman. They exchanged drawings together, also of ladybugs. Thomas Astruc initially drew Ladybug on sticky notes. He mentions that he has never seen any ladybug-styled heroes before. In the beginning, Miraculous: Tales of Ladybug & Cat Noir was supposed to be a comic book. However, thanks to the meeting between Astruc and Jeremy Zag, the project finally came out as a cartoon. Jeremy Zag wasn't involved in the cartoon field before, but he really liked the project.
Where did the idea for Cat Noir come from? Well… Ladybugs symbolize good luck, so the main male character just had to represent bad luck. So that there is a balance. Therefore, Thomas Astruc decided to create Adrien as a black cat that is actually associated with bad luck. In the beginning, Adrien was supposed to be Felix. However, the creative team quickly decided that it was too typical for the main character. By switching to Adrien, they could create a more original one-of-a-kind story. This certainly had a considerable psychological impact on attracting viewers. After all, everyone wants to see something completely fresh, never seen before. The combination of Ladybug and Cat Noir resembles Spider-man and Catwoman, but with reversed roles and in one show!
But how could such a story exist without the main antagonist? She couldn't! So the main antagonist is Gabriel Agreste, also known as Hawk Moth or Shadow Moth. You might be wondering why the antagonist and the protagonist have the same surname. Well … And that's because Hawk Moth is actually Adrien's strict, overprotective father. He uses the former Miraculous and its kwami, Nooroo, to transform into the supervillain Hawk Moth. What exactly is kwami? Kwamis are fairy-like divine beings, personifications of abstract concepts with animal-like features. Thanks to them, the heroes can use their power. Marinette has Tikki with her, and Adrien has Plagg. But back to Gabriel, his weapon is a cane that acts as a sword, and his special power is Akumanization. It allows him to create corrupted butterflies drawn to intense negative emotions. He can possess and transform his victim into a supervillain with special powers. Thanks to this power, he managed to get Butterfly and Peacock Miraculouses. Its main target is Ladybug and Cat Noir's Miraculous.
This series also includes friends of the main characters. After all, they must be present in every self-respecting series! Marinette's best friend is Alya Césaire also known as Rena Rouge or Rena Furtive. She always helps her with problems, especially those related to her love for Adrien. She often encourages her to talk to him. Interestingly, she is a big fan of superheroes and, like her peers, is a massive fan of Ladybug without knowing at first about the secret personality of Marinette. Later, however, the girl entrusts this secret to her, thus being the second person to know about it. In newer episodes of the series, Alya owns Fox Miraculous and even temporarily received Ladybug Miraculous from Marinette. The girl has a significant share in the fate of Ladybug and Cat Noir.
If you like this series, be sure to take our quiz! It has 20 questions, and by answering them, you can find out what character from the Miraculous: Tales of Ladybug & Cat Noir you are!
How many questions are there?
You can find 20 questions in this quiz.
What character from the series can you be?
Marinette Dupain-Cheng, Adrien Agreste, Alya Césaire or Nino Lahiffe
We are sorry that this post was not useful for you!
Let us improve this post!
Tell us how we can improve this post?