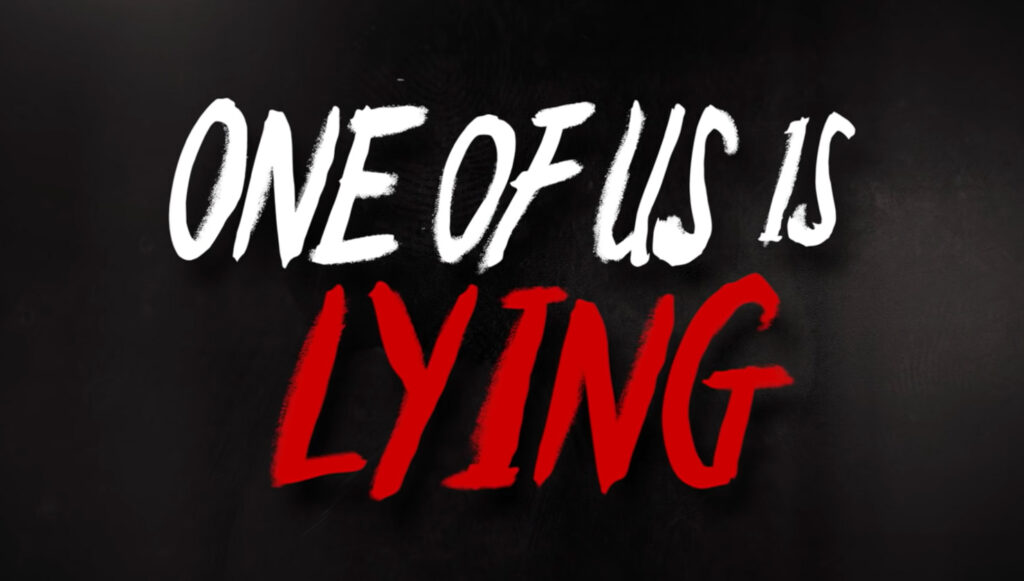 Advertisement
Advertisement
How many questions are there in the quiz?
There are 20 questions in the quiz.
What can be the result of the quiz?
You have to watch it again, perceptive one, regular watcher, master of focus
Hello "One of us is lying" fans! How are you today? This time we are checking your knowledge about that popular series. You probably have watched this one, but have you watched it carefully? If the answer is yes- do not waste any more time and get ready to solve it. This young adult novel took the hearts of many people around the world. It is a short series that you can watch during one weekend. So if you have not seen it yet, you just found your weekend plans!
One of us is lying is based on an American book written by Karen M. McManus. The sequel of the story has been already written in 2020, and its title is "One of us is next."
The story takes place at Bayview High, where we meet the main characters. They are all different, and they do not seem to be friends before a terrible situation that takes place at school. They all think that they have to stay after classes as an accident. Later, they find out it is just a part of a bigger plan. The main characters are Addy Prentiss (Annalisa Cochrane), Bronwyn Rojas (Marianly Tejada Burgos), Nate Macauley (Cooper van Grootel), and Cooper Clay (Chibuikem Uche). All the actors perfectly fit their roles because they are so different from each other. Even when they differ a lot, they all have good reason to be a possible killer of Simon Kelleher (Mark McKenna). Bronwyn is an extremely intelligent student. She competes with Simon to become the best student in their high school. She plans to start studying at Yale University, and she does everything to achieve that (even if it includes cheating during an exam). She can be considered a killer because Simon knew about her secret. Of course, it is not something special because that guy knew everyone's secrets. He was an owner of a gossip group called About that. Addy has a thing that no one knows as well. She cheated on her boyfriend when he was in a different country. Addy tries to hide it so bad that she lies to him, and she tries to make him believe that the announcement was about another couple. She does not want to lose her reputation, but also, she realizes that she loves Jake (Barrett Carnahan). This character is quite complex. Addy seems to be a regular teenager- one of the beautiful girls that everyone knows. She is intelligent and brave in reality. She tries to prove her power because she does not want to be treated accordingly to her appearance. Addy even cuts her hair to unfollow her mother's ideas of becoming an influencer. I think she is going to shock us again in the second season. Another interesting character is Nate, who used to sell drugs. That makes him a bad boy that would be able to kill Simon. After a while, we can notice that he is a good person. Bronwyn, Addy, and Cooper believe him and try to find a true killer when Nate gets arrested. As in every teenage story, we have some love scenes that end up paying the bail for leaving the arrest. Bronwyn takes the money for her university fee! That is an act of true love. We realize how big problems Nate needs to face every day. He has got terrible family problems that also connect with financial ones. I want to believe that we would not start selling drugs if he did not have to. The last person that had to stay after classes is Cooper. I think he had the highest value to lose. He is a sports star with many possibilities ahead. All his family relies on him and believes in his success. He just cannot let them down. All the money went for his career, and now he needs to do everything to achieve his goals. Of course, he also has got a secret that Simon knew. In this situation, we also have a plot twist because that secret is the only one that was given as fake news. Here we have a picture of a sad love story but also one of a great friendship. His friend- Keely, is telling everyone that she is his girlfriend to hide that Cooper is gay.
Ok! It is quiz time! Let's see how much you paid attention to One of us is lying. This quiz will evaluate your knowledge of this series. Based on the correctness of your answers, we will tell you if you are a master of focus, a perceptive one, a regular watcher, or if you need to watch it again. Do not worry if the result does not satisfy you! You can watch the series one more time and try it again! Good luck!
We are sorry that this post was not useful for you!
Let us improve this post!
Tell us how we can improve this post?