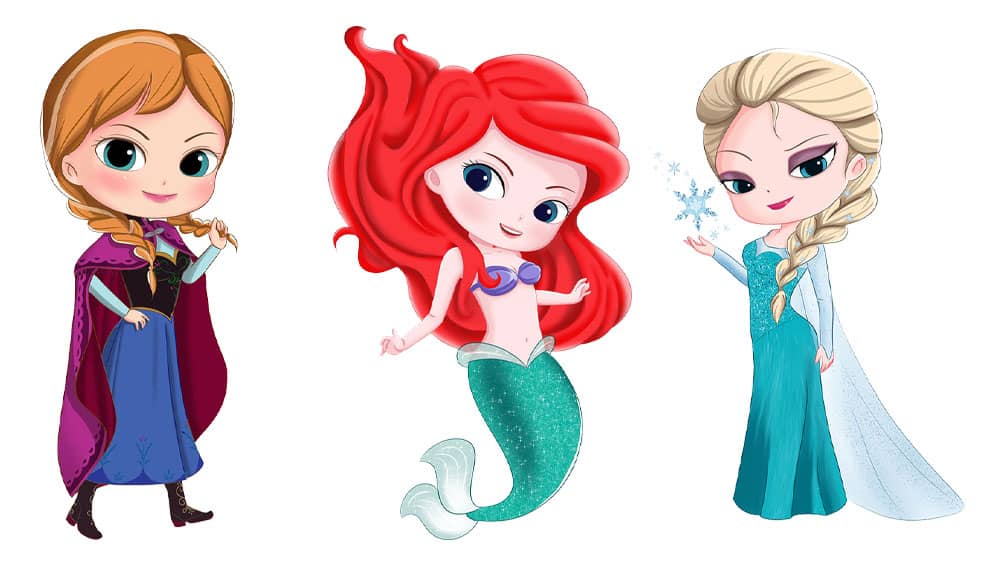 Advertisement
Advertisement
In many of the Disney movies, we grow to love the characters that are so adorable to watch on the screen. Many of the Disney movies contain babies, and we love seeing these little characters on the big screen. Today we're going to put your personality to the test to see which Disney baby you are most like. It's all about answering the questions honestly and finding the character that you are most similar to. Before we begin, let's head back in time to learn more about Disney movies and how your favorite characters came to be.
The Walt Disney Company, which is usually just referred to as Disney, is an American mass media company that is based in Burbank, California. It was founded all the way back in 1923 by Walt and Roy O. Disney, and this duo were the ones who started this incredible company that people around the world know and love to this day. While they started out by offering animated movies and shorts, they then expanded to create TV shows, theme parks, and live-action films. Since the 1980s, Disney has continued to acquire other entertainment companies, making it one of the world's biggest companies. It now owns Pixar, Lucasfilm, and Searchlight Pictures, so we are constantly being introduced to new characters and movies year after year.
The Disney company is most well-known for one of their first characters, Mickey Mouse. This character began life under the name of Mortimer, but it was soon changed to Mickey Mouse under the suggestion of Walt Disney's wife, Lillian. Walt Disney came up with this character's design and personality on a train ride to California, and it's now the most popular movie character in the world. Mickey Mouse appeared in Steamboat Willie, which was Disney's first sound film in 1928. He then appeared in other cartoons, such as Plane Crazy, which paved the way for the movies the company creates to this day. Walt Disney was one of the world's pioneers for animation and really influenced the movies that we see on our screens.
Walt Disney constantly aimed to push the boundaries of animation, and a few years after Mickey Mouse came into our lives, he started producing his first feature-length animated film back in 1934. It took three years to produce and was known as Snow White and the Seven Dwarfs. When it premiered in 1937, it became the highest-grossing film of the time in the next two years. Following this, the studio continued to release shorts and full-length features, such as Pinocchio, Fantasia, Dumbo, and Bambi. In fact, one of these characters might even appear in our quiz today, and you could be matched with one of these classic Disney characters. While movie making has certainly changed since the time that Walt Disney was alive, the storytelling and character development that he used are still tapped into until this day.
One interesting period in the company's history is the Disney Renaissance, which began at the end of the 1980s and continued into the 1990s. During this time, the company produced some of the best movies ever, including The Lion King, The Little Mermaid, Aladdin, and Beauty and the Beast. These movies are loved by adults and kids around the world, and they are timeless classics still to this date. You'll find that the company has started to remake these movies with live-action musical versions, which help to bring these timeless stories to a new audience.
If you've always wondered which Disney character you are most like, you'll love our Disney babies quiz today. We're going to ask you to answer twenty questions about your personality, likes, and dislikes, which will help us to match you to a classic Disney baby character. We'll leave the potential results to be a surprise, as you might be shocked to learn which character you could be matched with today. Gather your friends and family members of all ages around to join in the quiz too, and see which answer you get. It's always fun to compare your results and see if you think we got the right match for you. Have fun and enjoy our Disney baby quiz!
We are sorry that this post was not useful for you!
Let us improve this post!
Tell us how we can improve this post?