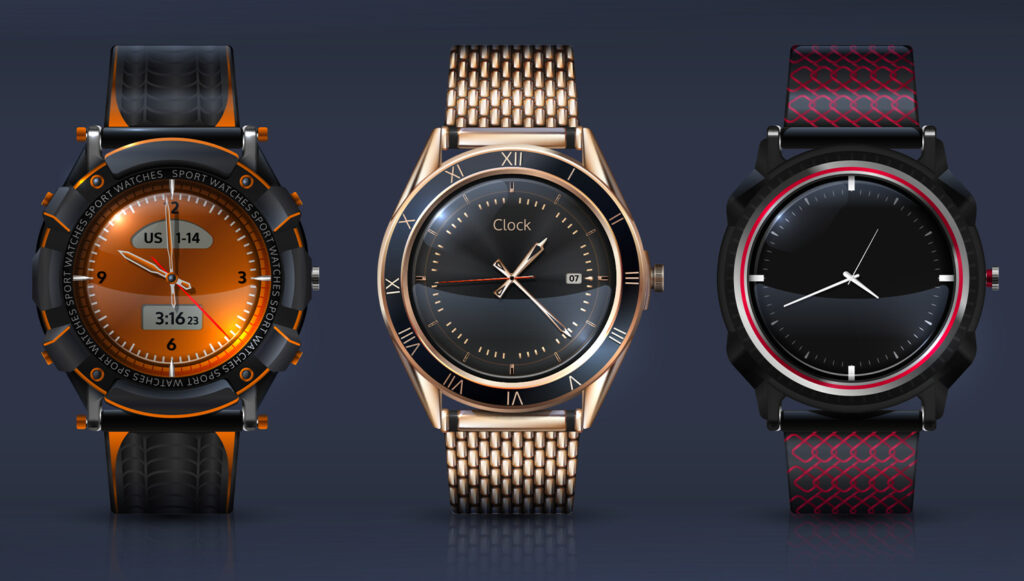 Advertisement
Advertisement
Christmas is coming! Are you all ready? If you are still looking for that perfect gift for him, we have something to help you! A watch is a good accessory to an outfit that will make you look much more serious and rich. How to choose the right one so as not to commit a Christmas gaff? Don't worry, just answer the twenty special questions we've prepared for you, and you won't have a problem choosing a watch anymore! Here it is Which Watch Brand Should I Buy Quiz!
Feel the magic of the holidays and take this Christmas Traditions Trivia!
Types of men's watches
There are a lot of different types of watches depending on aesthetics, workmanship or mechanism. Every man has his own preferences for the perfect watch. We've described all the types for you to browse through and think about which one would suit your man best.
Smartwatch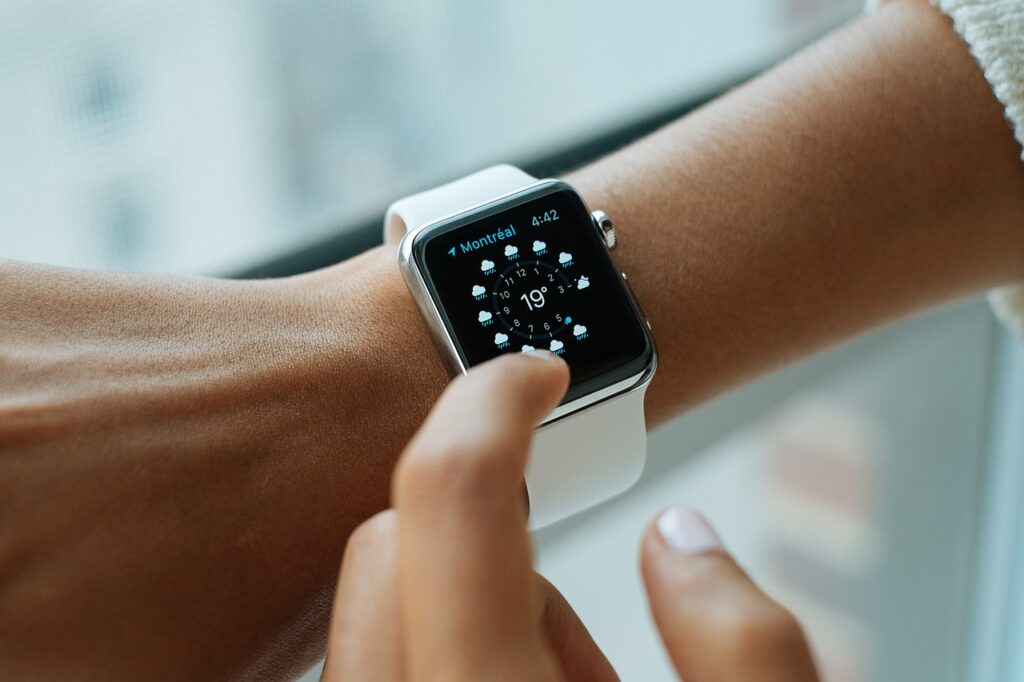 Nowadays, technology helps us in all areas of life, so watches have also upgraded. If your man is a fan of the latest technological equipment, then a smartwatch will definitely be a good choice for him. It's a great gadget that has a lot of useful additional functions, in addition to simply indicating the time. First of all, the smartwatch can be connected to your smartphone, so you will have all the important information at hand. Phone calls, text messages, emails or notifications from various applications and social media can appear on the display.
Are you planning to buy a new smartphone? Or do you want to give someone a special gift? Take this Smartphone Buying Guide 2022!
Such a watch is also an ideal gift for an athlete. Smartwatches can monitor various vital functions, such as breathing, pulse or sleep quality. You can also customize your workout, as the watch checks your distances run and pace. It can also tell us how many calories we have managed to burn. Such a smartwatch will definitely motivate you to increase your physical capabilities! What Smartwatch Should I Buy quiz is ready for you.
Analogue watch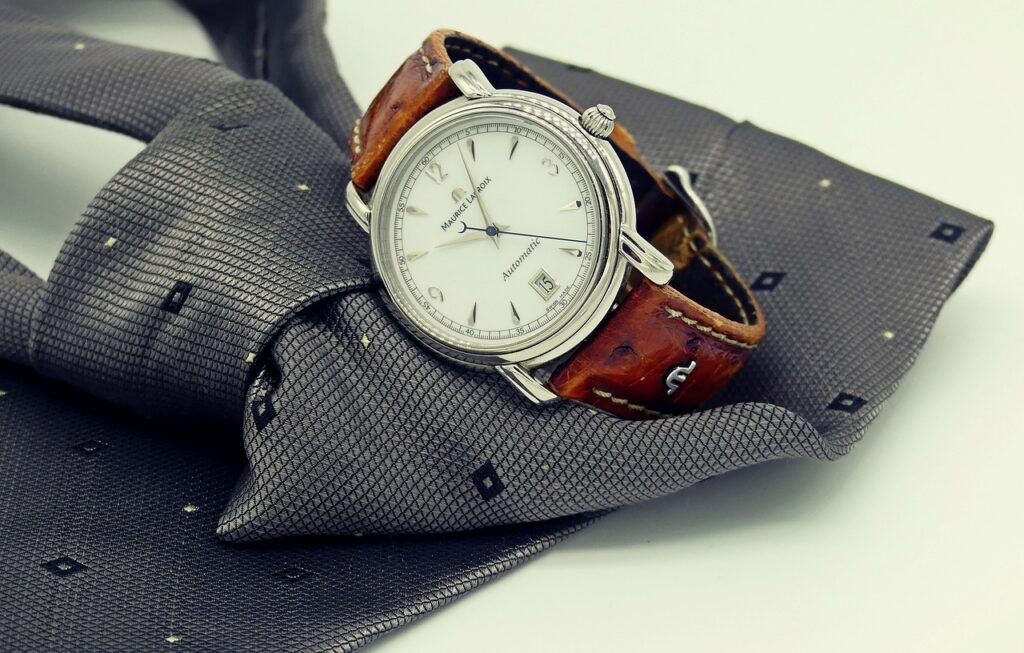 Standard and basic watches. They are ideal for traditionalists and minimalists. They have smooth clock faces. The hour is indicated by the clock hands. Sometimes they have a calendar window showing the date. These watches are the most popular and affordable. They are famous for their versatility. Classic devices are sometimes the best choice. Here technology will not let us down.
These watches won't break easily, and to make them work you only need to change the batteries every long time. No charging, no connecting to devices, no problems. Just a watch that has only two purposes: to show the time and look nice. They are associated with elegance and simplicity. These watches will never go out of fashion, no matter how many new smartwatches are created!
Digital watch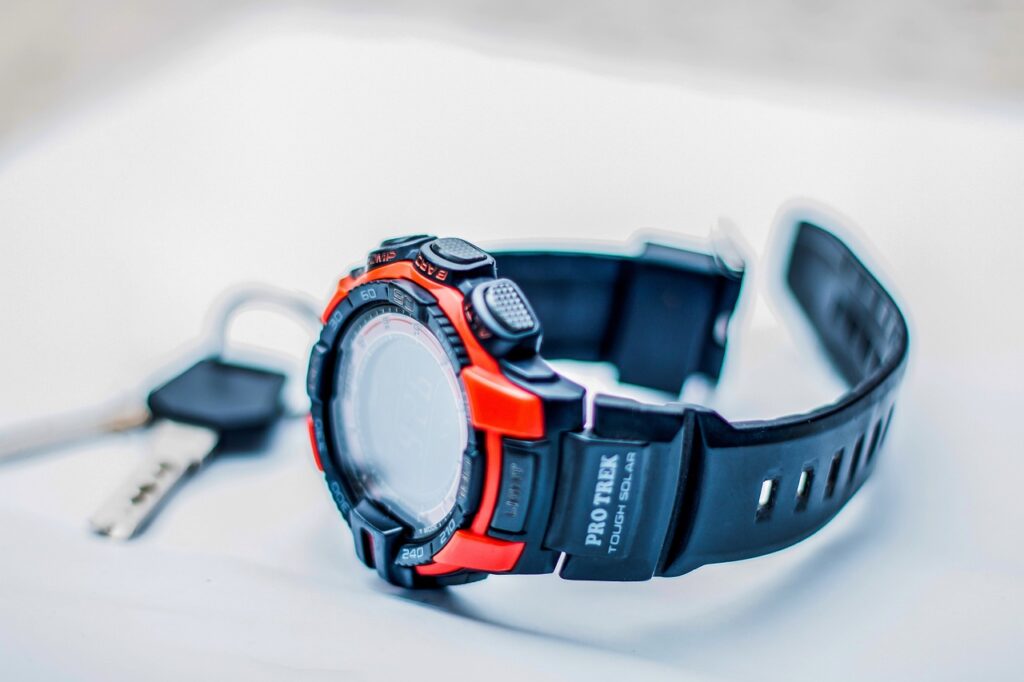 These are slightly more modern electronic watches. They display the time digitally. They don't have clock hands; numbers are displayed on the face. They are also powered by a small battery. These watches are much more accurate in measuring time. So we can trust them more if we care about being punctual to the second. Like smartwatches, they can have various additional functions – they show the date, a thermometer, a stopwatch and even indicate the phase of the moon.
Durability and resistance to mechanical damage is also a well-known feature. And, of course, exceptional aesthetics. Many people opt for these watches because they have their own unique look, which can even be described as retro-future. In the 80s, these digital watches were wanted and popular. As the fashion is making a comeback, everyone now wants to own at least one digital watch.
Chronograph watch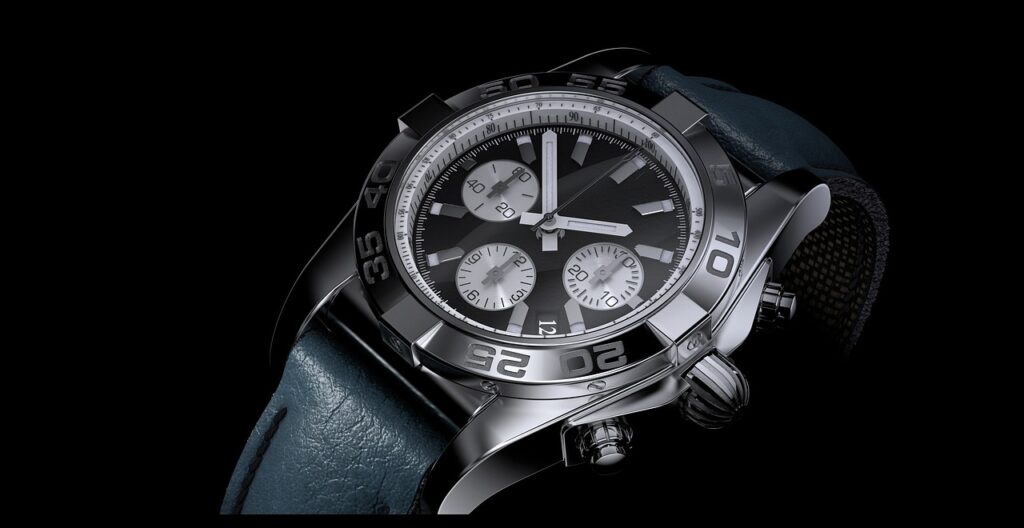 We also have this kind of watches. They can have different looks, both sporty and more elegant. They have an additional function seen on the clock face. There are clock hands that indicate much more detailed parameters. Additional clock faces measuring seconds and even tenths of seconds. There is also a stopwatch measuring the passage of minutes when it is turned off.
This is what traditional chronographs look like, but depending on the model, they may vary a bit. These watches are unique because they combine modernity with classics. It is very common to see popular designer brands choosing this type of watch. It can be worn both with a suit and with sportswear. Its aesthetics are very effective and practical.
So… Are you ready for Watch Style Quiz?
Best watches brands
Or maybe it doesn't matter what type of watch you choose, it's important that it's a good brand? If you have this attitude, here you will find the most popular and best watch brands for men. Both the more prestigious and expensive ones and the simple and affordable ones.
Timex – one of the most popular brands producing watches. It is known for the fact that everyone can afford one – they have good watch prices and reliable quality. They have a very large aesthetic selection of watches – you can find sporty, elegant as well as classic watches. They are usually analogue watches.
Casio – this brand is about digital watches. Electronic dials display the time to us in the form of a number. However, they also have analogue versions. This is a Japanese company, so the build quality is very good.
Rolex – These watches are luxurious. Not everyone can afford them because they are expensive and prestigious. They are characterized by elegance and high quality. They measure time very precisely. These Swiss watches are the most famous and valuable in the world. Maybe we should make What Luxury Watch Should I Buy quiz?
Apple – This well-known brand also has its watches. These are, of course, smartwatches. Every fan of the Apple brand wants to have this technological accessory. They connect s iPhones and have many interesting features.
Do you dream of riches and luxury? Find out in this quiz How Rich Will You Be!
These are just a sample of the most popular watch brands. There are many more, so it is not worth limiting yourself, because when it comes to watches, you will find many interesting proposals on the market at different prices.
Watch aesthetics
When choosing a watch, it is also important to know the aesthetic preferences of the owner. How he looks often matters most, since a watch is a form of jewelry most suited to a man. Consider the fashion style of the person you plan to buy the watch for. If he likes sports and physical activity, a smartwatch or digital watch would be the best choice. Then a plastic case that doesn't get caught during sports activities will fit.
If the man has a more elegant style, then analogue watches or chronograph watches are best. You can opt for a steel case in silver, which goes with everything. For the more discerning, choose a watch that looks luxurious. It can be made of real silver or gold. For those who have a casual style, analogue watches will be best. You can also think then about a vintage-style watch – with a leather strap and an aged watch face. Also, military style watches here can be a good choice.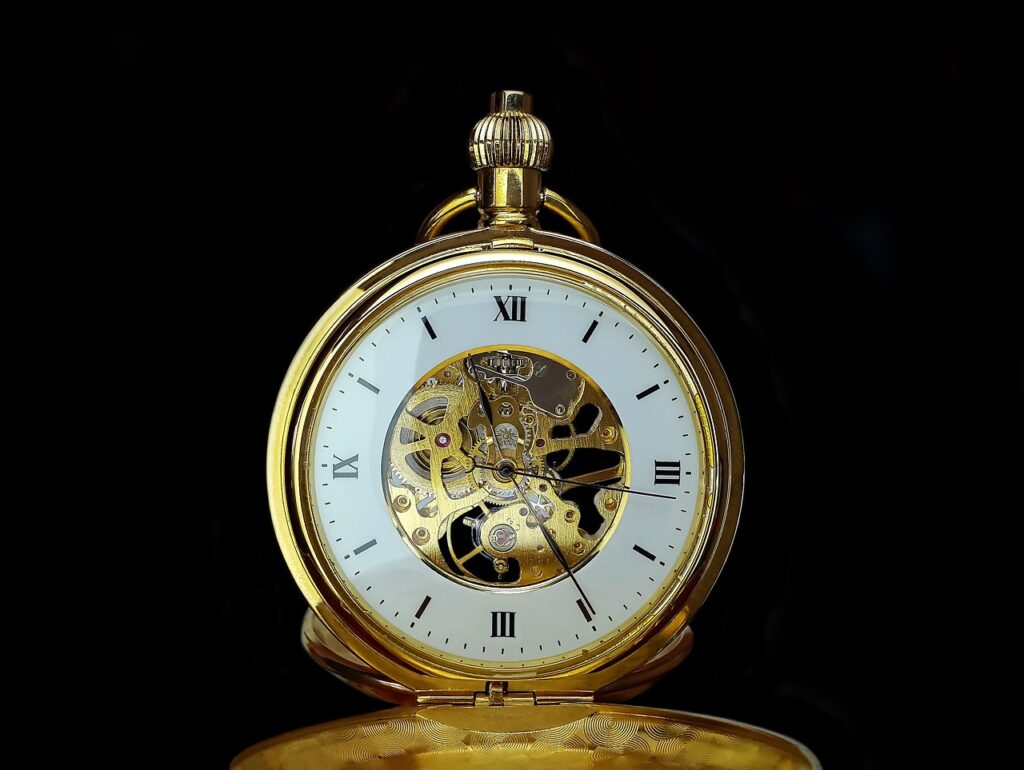 There is also a racing style among watches, which is characterized by the fact that the watch bracelet is made of material. It usually has colorful, distinctive stripes that attract attention. But if our man has a unique and individual style, you can also think about pocket watches. Admittedly, they cannot be worn on the wrist, but such a watch can be a very charming gift, for lovers of retro style. Do you wonder "what watch is right for me?" I guess it is time to take our Watch Quiz!
How many questions do I have to answer to get a result?
You need to answer 20 questions exploring your preferences.
What are the types of watches?
There are smartwatches, analogue watches, digital watches and chronograph watches.
Does the quiz include both expensive and affordable watches?
Yes, the quiz takes into account watches from all price ranges.
How many watch models are included in the quiz results?
More than 6 different watch models are included in the quiz results.
We are sorry that this post was not useful for you!
Let us improve this post!
Tell us how we can improve this post?