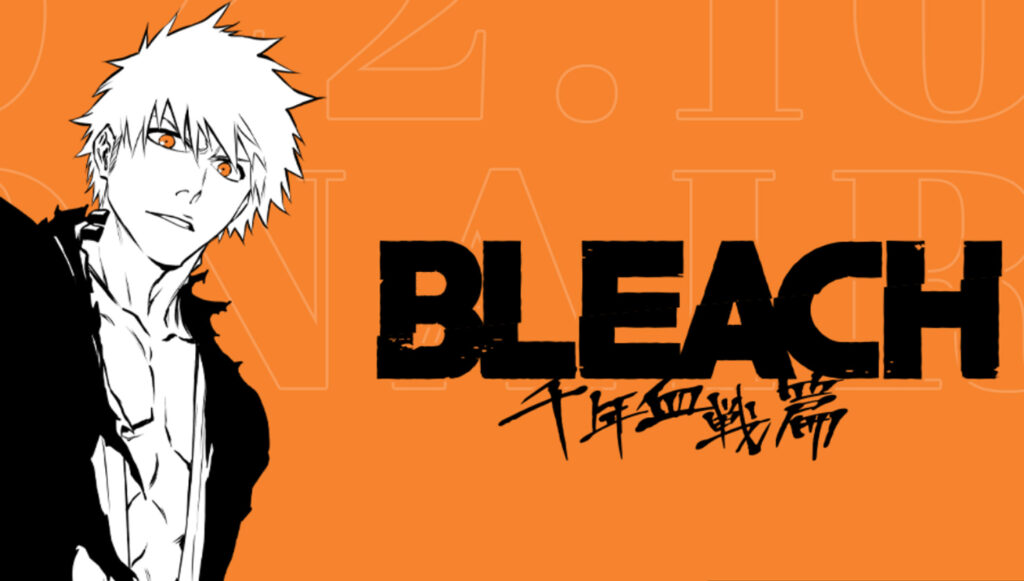 Advertisement
Advertisement
Hey everyone. Today we'll talk about Bleach. If you are a fan of this series, you will surely like this quiz. You can see what character from this anime you are. All you have to do is answer a few questions. We invite!
Bleach is a Japanese manga series written and illustrated by Tite Kubo. It follows the adventures of the hotheaded teenager Ichigo Kurosaki, who inherits his parents' destiny after he obtains the powers of a Soul Reaper—a death personification similar to the Grim Reaper—from another Soul Reaper, Rukia Kuchiki. His newfound powers force him to take on the duties of defending humans from evil spirits and guiding departed souls to the afterlife and set him on journeys to various ghostly realms of existence.
Bleach was serialized in Shueisha's shōnen manga magazine Weekly Shōnen Jump from August 2001 to August 2016, with its chapters collected in seventy-four tankōbon volumes. The series has spawned a media franchise that includes an anime television series adaptation that was produced by Tokyo-based studio Pierrot from 2004 to 2012, two original video animation (OVA) episodes, four animated feature films, ten stage musicals, and numerous video games, as well as many types of Bleach-related merchandise. A Japanese live-action film adaptation produced by Warner Bros. was released in 2018.
In North America, the manga was licensed for English release by Viz Media in 2004. They have released its seventy-four volumes and published its chapters in their Shonen Jump magazine from November 2007 until the magazine's final issue in April 2012.
Bleach received the 50th Shogakukan Manga Award for the shōnen category in 2005. Despite significant downturns in both the Japanese and English manga markets, Bleach continued to perform well commercially, and had over 120 million tankōbon volumes in circulation worldwide as of 2018, making it the twelfth best-selling manga in history.
Bleach was first conceived from Tite Kubo's desire to draw a Shinigami (Soul Reaper) in a kimono, which formed the basis for the design of the Soul Reapers in the series. At first, Kubo thought that the Soul Reapers should use guns, so the first title for the series was "Snipe" (as in "sniper"); however, this was changed with the inclusion of swords. After that, the series was meant to be named "Black" due to the color of the Soul Reapers' clothes, but Kubo thought the title was too generic. He later tried the name "White" but came to like "Bleach" more for its association with the color white and that he did not find it too obvious. The original story concept was submitted to Weekly Shōnen Jump shortly after the cancellation of Kubo's previous manga, Zombiepowder, but was at first rejected. Manga artist Akira Toriyama saw the story and wrote a letter of encouragement to Kubo. Bleach was accepted for publication a short time later in 2001 and was initially intended to be a shorter series, with a maximum serialization length of five years. Early plans for the story did not include the hierarchical structure of the Soul Society but did include some characters and elements that were not introduced into the plot until the Arrancar arc, such as Ichigo's Soul Reaper parentage.
Kubo has cited influences for elements of Bleach ranging from other manga series to music, foreign language, architecture, and film. He attributed his interest in drawing the supernatural and monsters to Shigeru Mizuki's GeGeGe no Kitaro and Bleach's focus on interesting weaponry and battle scenes to Masami Kurumada's Saint Seiya, a manga that Kubo enjoyed as a boy. The latter is based on Greek mythology and Kubo also considered it as a source for his focus on myths, monsters, and the afterlife. The action style and storytelling found in Bleach are inspired by cinema, though Kubo has not revealed any specific movie as being an influence for fight scenes. When pressed, he told interviewers that he liked Snatch but did not use it as a model. Bleach's fight choreography is instead constructed with the aid of rock music, which the author listens to while imagining the fights to give him a sense of pacing for the panel cuts and change of angles through the scenes. Kubo prefers to draw realistic injuries to render the fight more impactful, by making the readers feel the pain the characters are feeling. Bleach's fight scenes are often broken up with brief gags, which the author inserts when he grows bored during the illustration process.
Bleach's plotting process is focused on character design. When writing plotlines or having difficulties generating new material, Kubo begins by thinking of new characters, often en masse, and rereading previous volumes of Bleach. Kubo has said that he likes creating characters that have outward appearances that do not match their true nature—an element that can be found in many Bleach characters—as he is "attracted to people with that seeming contradiction" and finds an "urge to draw people like that" when he works. The terminology used in Bleach has a variety of inspirations, with each category of characters bearing a different linguistic theme. Many of the names for swords and spells used by Soul Reapers were inspired by ancient Japanese literature. Hollows and Arrancars use Spanish terms. Fullbringers use English vocabulary, with names referencing rock music, and finally, both Quincy and Bounts draw on the German language. This multilingual terminology, along with the variety in apparent character ethnicities, emphasizes the international nature of the Bleach settings.
Which of the characters in this series is your favorite? And which of them resembles you? If you are curious about what character you would be in the Bleach universe, be sure to answer the twenty questions in this quiz.
How many questions are there?
There are 20 questions in this quiz.
What can you get as a result?
Ichigo Kurosaki, Rukia Kuchiki, Uryū Ishida, Orihime Inoue, Yasutora Sado
We are sorry that this post was not useful for you!
Let us improve this post!
Tell us how we can improve this post?