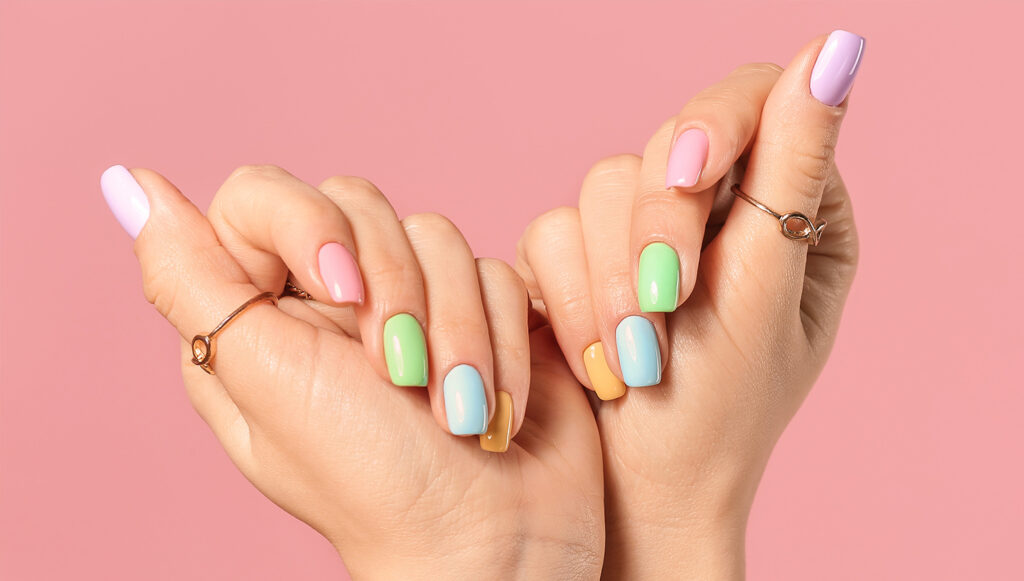 Advertisement
Advertisement
Painting your nails can be fun. It's a way to express your creativity or make yourself feel cute. There are so many possibilities that it's difficult not to become overwhelmed. Fear not, because we're here to act as your nail-painting experts for the day! We'll ask you a few questions to gauge the best color for you. What color should I paint my nails? Take our quiz, and we'll tell you what color to pick.
Find out what colors look best on you.
What color should I paint my nails?
If you're wondering what color to paint your nails, there are a few different routes you can take in making your decision. The safe choice would be picking a color that won't clash with your outfit and works in every setting.
A classic French manicure is a timeless option. You can wear it to an outing with friends or a date night and then show up at school or work and not make your teachers or bosses displeased. Other classic options include light grey, beige, nude, blush, or lilac. Overall, neutral colors look good in any setting and are the best choice for a job interview or other official event.
We can guess your favorite color!
Do you want a bold color that still looks sleek and is suitable for any outfit? Go for a classic red. It's elegant, feminine, and sexy and can elevate any look. Do you want a warmer shade? Go for burgundy or chocolate brown. If you prefer to stick to something neutral but fun, try gold or silver with a bit of shimmer.
Another option is to paint your nails with colors in the theme of a specific holiday. Red and green will be perfect for a Christmas dinner, while bright orange or purple are suitable for a Halloween party.
Make a choice based your skin tone. If you have fair skin, you can go with a variety of pinks, pinkish nudes, navy blue, lavender, or classic red. Medium skin tones work well with beige nudes, peach, pastel blue, greyish purple, or orange-red. Pastel tones, vibrant shades, and deep purple or red with cherry undertones complement dark skin.
Why not pick a polish based on your mood – or the mood you want to evoke? For a cheerful spirit, consider bright green, orange, or yellow. If you're feeling cutesy and romantic, try baby pink. Paint your nails black to give off a punk rock vibe. If you would like to feel sophisticated and elegant, go with darker shades of red, purple, or blue.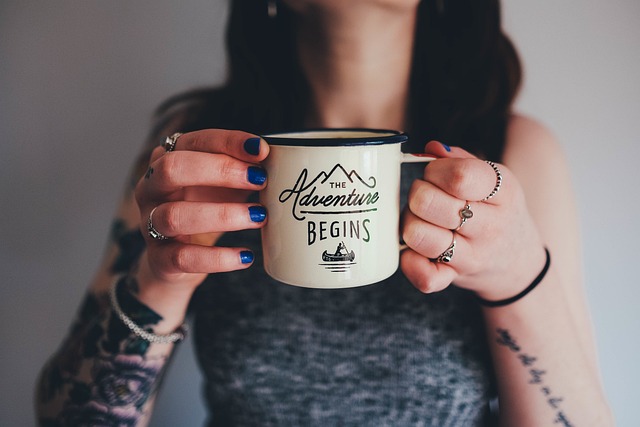 What is the right nail polish color for a guy?
Men painting their nails is not anything new. For example, in ancient Babylonia, men painted their nails with black and green kohl, and the Babylon warriors had a whole beauty regime before the battle. So if you're a guy who wants to paint his nails, feel free!
What color should I paint my nails? If you're not comfortable with bold shades just yet or want something suitable for a school or work setting, you can start with transparent polish that will add a nice sheen to your nails but won't be too obvious. Try a translucent peach or light brown for a subtle pop of color.
You can try tan, subtle yellow, gray, or white for a casual, sporty look. To catch people's attention, navy blue, dark green, or even black will be a good option. You don't have to limit yourself to beige or dark shades if you don't want to. Bold colors like red or orange are also an option.
We can give you the best color for your braces.
What color to paint my nails for my birthday?
Your birthday is an opportunity to have fun with your nail color and try something you wouldn't normally do. You can go for an ombre color, mixing and matching colors, or nail polish in a sparkly shade. You can incorporate some fun nail art into your look.
We'll analyze 20 factors to reveal which color you are.
What color should I paint my nails? Pick a color that will showcase your personality. Are you a rebel that takes no slack from anybody? A classic black polish will give you the edge you need. True red is for confident, sophisticated people. Try metallic blue or purple if you're a carefree social spirit who loves to party. Delicate pink or light green might be a good option for gentle cottagecore lovers.
What color should I paint my nails? The answer depends to your personal preferences. You should pick a color that makes you happy, but if you're looking for inspiration, we're here to offer you one. This quiz will tell you 100% honestly what color to pick for your nails.
What results can you get?
Sophisticated red, sweet pink, icy blue, edgy black, cheerful green, classy nude.
What color should I paint my nails?
Metallic colors like silver, gold, or icy blue are fashionable right now, or you can try the "glazed donut" nail trend.
What nail color goes with everything?
Neutral colors tend to go with everything. Try nude, beige, peach, or classic French manicures.
What color to paint my nails based on skin tone?
Try shades of pink and nudes for fair skin, beige nudes and pastels for medium skin, and bright shades for dark skin.
We are sorry that this post was not useful for you!
Let us improve this post!
Tell us how we can improve this post?