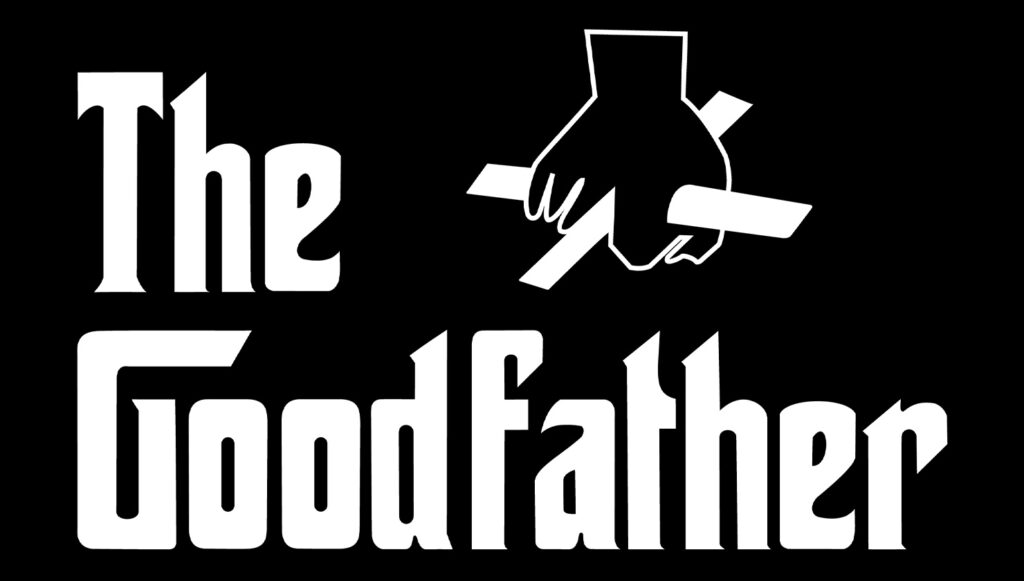 Advertisement
Advertisement
Hi all! Welcome back! Are you ready for another challenge? We certainly hope so, because today's trivia quiz is dedicated to the classic movie everyone should watch at least once in their lives. The film in question is The Godfather, a legendary American production about the Italian mafia. If you want to check out how well you remember the movie's plot, characters, actors, and its origins, we welcome you to try our challenge, The Godfather Quiz!
The Godfather was released in 1972 and despite its age it is still an amazing work of art, regularly played on numerous television channels and included in various streaming platforms. It is a real treat for enthusiasts of crime films and gangster themes. The Godfather is among the movies many people rewatch once every few years. It is an experience of a lifetime, a must-watch for all lovers of classic films.
Do you also consider The Godfather one of the best movies of all time? If so, then you have probably watched it more than once. Our challenge – The Godfather Quiz – is best enjoyed by the true fans of the famous Francis Ford Coppola's production. If you think you are an expert, click on the 'Start Quiz' button and proceed to answering questions. Good luck!
How well do you know the Marvel Cinematic Universe? Can you call yourself an ultimate fan? Take this test and find out how high you can score!
The Godfather – Classic Gangster Movie
The Godfather was directed by Francis Ford Coppola and released in 1972. It is based on the book of the same title by Mario Puzo who was also co-responsible for writing the movie's screenplay. The Godfather stars such actors as Al Pacino, Marlon Brando, Robert Duvall, and James Caan. It is the first part of the trilogy which tells the story of the Corleone Family led by Vito Corleone. The main focus of the story is the transformations of the family's youngest son, Michael Corleone, from inconspicuous and innocent man to ruthless gangster.
It is regarded as one of the most influential movies in the history of cinematography. It is also among the best gangster movies which defined the genre. In 1990, it was deemed as culturally, historically, or aesthetically significant by the U.S. National Film Registry of the Library of Congress.
The movie received an overwhelming amount of positive reviews from critics. It holds a 97% approval rating on popular review aggregator, Rotten Tomatoes, which is no mean feat. On IMDb's list of 250 best movies of all time it holds 2nd place, overtaken only by 0.1 points by The Shawshank Redemption.
Which Breaking Bad character resembles you the most? Are you Walter White, Saul Goodman, Jesse Pinkman, or maybe Mike Ehrmantraut. Find out in this personality test!
The Godfather – Cast
Marlon Brando as Vito Corleone: patriarch of the Corleone family and crime boss
Al Pacino as Michael Corleone: youngest son of Vito
James Caan as Sonny Corleone: eldest son of Vito
Richard Castellano as Peter Clemenza: godfather of Sonny and a caporegime in the Corleone crime family
Robert Duvall as Tom Hagen: lawyer, Corleone consigliere and the Corleone family's unofficial adopted member
Sterling Hayden as Captain McCluskey: a corrupt police captain on Sollozzo's payroll
John Marley as Jack Woltz: Hollywood film producer intimidated by the Corleones
Richard Conte as Emilio Barzini: a crime boss of a rival family
Al Lettieri as Virgil Sollozzo: an adversary who attempts to pressure Vito to get into the drug business, backed by the Tattaglia family
Diane Keaton as Kay Adams-Corleone: Michael's girlfriend and, later, second wife
Abe Vigoda as Salvatore Tessio: a caporegime in the Corleone crime family
Talia Shire as Connie Corleone: the only daughter of Vito
Gianni Russo as Carlo Rizzi: abusive husband of Connie
Here is another exciting movie quiz for you – Which Sherlock Character Are You? Answer 20 questions and learn which character you resemble the most!
The Godfather – Academy Awards
The first part of The Godfather received three Oscar awards and six nominations. The Godfather Part II was rewarded with six Academy Awards and four nominations while the last part received seven nominations to Oscars.
Academy Awards awarded to The Godfather are as follows:
Best Picture – Albert S. Ruddy (nomination)
Best Actor – Marlon Brando (nomination)
Best Writing, Screenplay Based on Material from Another Medium – Francis Ford Coppola & Mario Puzo (nomination)
Best Actor in a Supporting Role – James Caan, Robert Duvall, Al Pacino (nomination)
Best Costume Design – Anna Hill Johnstone (nomination)
Best Director – Francis Ford Coppola (nomination)
Best Film Editing – William H. Reynolds & Peter Zinner (nomination)
Best Music – Nino Rota (nomination and withdrawn)
Best Sound – Charles Grenzbach, Richard Portman, Christopher Newman (nomination)
Are you a fan Of The Last of Us tv series? It's time you learn which character from the show best matches your personality! All you need to do is solve this test.
The Godfather Quiz | Questions And Answers
Are you a true fan of The Godfather, a legendary American crime movie? Check out our new movie trivia quiz and find out how high you can score!
Do you watch popular Netflix series, Wednesday? Take on this trivia challenge and find out if you are a real fan!
Which Famous Actors Played In The Godfather?
The Godfathers stars Al Pacino, Marlon Brando, Robert Duvall, James Caan, Talia Shire, Abe Vigoda, John Cazale, and Diane Keaton, among others.
Is The Godfather The Best Movie Of All Time?
Many people consider The Godfather and its sequels the best movies in the history. The famous mafia movie is often included in the Internet rankings of 100 best movies of all time. Not only websites but also celebrities, renown movie critics, writers, and artists mention The Godfather as one of their most favorite productions in the history of cinematography.
Which Crime Films Should I Also Watch?
If you enjoyed The Godfather and its sequels there are other amazing mafia-themed movies you should watch. Films you should consider watching include Casino, Goodfellas, Black Mass, Kill The Irishman, Scarface, Once Upon A Time In America, Mobsters, and American Gangster.
Did The Godfather Receive Academy Awards?
The movie received three Academy Awards and nine nominations. Check out 'The Godfather – Academy Awards' Section for more details.
We are sorry that this post was not useful for you!
Let us improve this post!
Tell us how we can improve this post?