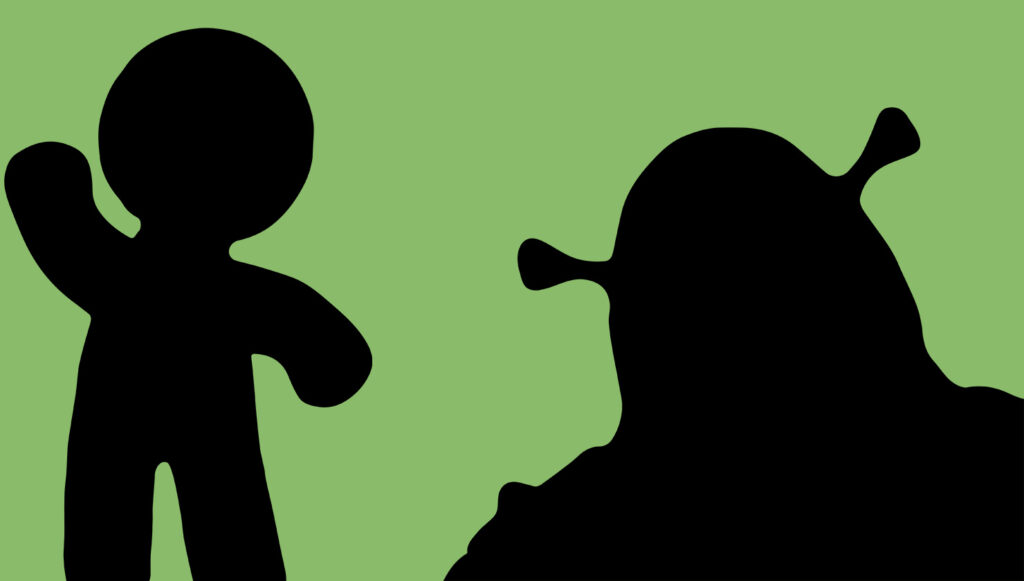 Advertisement
Advertisement
Hey! Hi! Hello! Do you know what time it is? Yes! It is quiz time! Have you already done our Shrek- knowledge quiz? If not- it is high time to do so! If the answer is yes, you are ready to find out which Shrek character you are! Do not worry if the result will not be what you expect! All of the characters are great creatures and have very complex personalities. I am sure that if you think deeply about it, you will love them all.
The possible results of this quiz can be Shrek, Donkey, Fiona, and Puss in the boots. Before starting this quiz, let's analyze together all of the personalities.
Shrek seems to be very selfish at first. He lives alone, yells at others, and is not easy-going or talkative. For sure, he is a type of introvert. At first sight, we can be scared of him, and he is not a person with which we want to share our time. But, when we look closer, we can see that he has got a big heart! He fights for his friends and love, just like all of us! It takes time for him to open up to other people, and he does it only when he feels safe. Would not you feel special if you met such a person? We are all surrounded by lies and fake emotions. And he just stays himself no matter what happens. It is not that he is not open to changes to make his family happy. It is just that everyone loves him as he is. Also, he could be a perfect husband match nowadays. He is tall and strong, and he is not afraid of anything. Where can I find my ogre? Tinder? Any advice? Come on! It cannot be that difficult.
Now let's consider the personality of Fiona. She could be one of our current role models, girls! She seems to be very delicate and rather calm. But in fact, she is one of those who run the world. She chooses real love over appearance, and it pays off. She makes her own decisions, but she also asks for help when it is needed. She is trustful, which she shows during waiting for someone to rescue her, as it was said. She is an excellent mother to 3 kids. She takes care of her family and friends. And what can be very surprising, is she preferred a normal life in a small house, over living in a castle! It is not that she would not fit into the kingdom standards. It is that it is not her story, and she says about it loudly! I think- it is an act of courage to stay against everyone and live the life we want the most. I would say that we should all be like Fione, but it is the opposite of her attitude. She would say, "be whoever you want to be and do not care about other people's opinions."
Ok, now my favorite character from "Shrek." Of course, it is Donkey! Maybe you thought he was not the smartest one in the first part of the movie. But while we watch the movies, he proves that: he can be a perfect friend. He has crazy ideas, but we all have them! Ok, he is too talkative. Maybe that would be a good friend choice for an introvert? We know the answer because somehow, he and Shrek might have become friends! That is obvious that every group of friends has such a Donkey inside! If you cannot recognize any- it must be you! But it only says that you have a sense of humor and that you are a perfect friend.
Is it time for Puss in boots' turn? Of course, it is! We meet him a bit later than other characters, but it does not make a problem to him to attract us with his amazing eyes. He is another strong personality. He cares about money, but he cares more: about friends. In my opinion, he is the most creative character. He is intelligent and very flexible, and fit. He is much more serious than Donkey, but it is not something that would not make them good friends.
As you can see, they are all friendly and kind. What connects them, is the trust, faith in themselves but also: addiction to their plans, dreams, and ideas. That is amazing how that different human can create such a great group of friends.
Are you ready to check out which Shrek character you are?! Do not waste more time, and let's figure it out together! No matter, if you are Shrek, Fiona, Donkey, or Puss in boots, you must be a great person with a big heart! That is what matters the most in life! Have fun!
How many questions are there in the quiz?
There are 20 questions in the quiz
What can be the result of the quiz?
Shrek, Fiona, Donkey, Puss in Boots
We are sorry that this post was not useful for you!
Let us improve this post!
Tell us how we can improve this post?